Most hand sanitizer solutions are fragile, temporary solutions meant to last a few weeks or months. They are cheap and disposable.
The Stand Tough Hand Sanitizer Stands are permanent solutions constructed with engineered aluminum extrusion, stainless steel, and steel base plates. Most are powder-coated white. All are made in the USA. Ask about quantity discounts.
Yes, they are a little more expensive, but they will last for years, not months.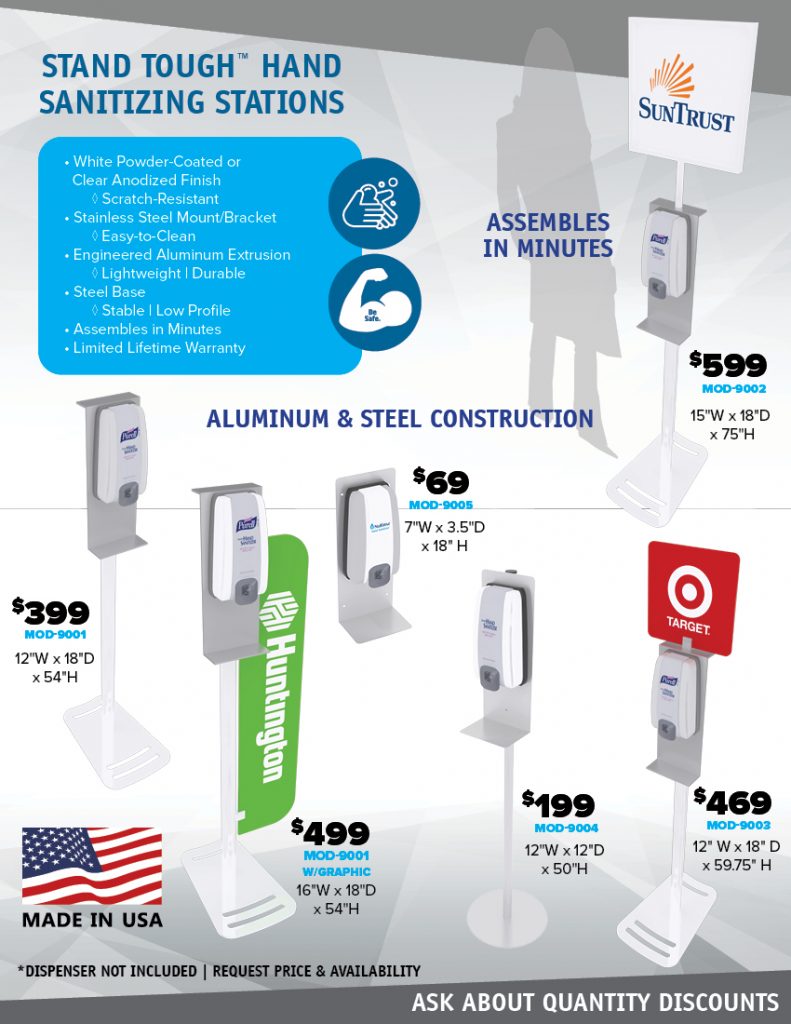 All six are in Exhibit Design Search with a full description and prices. Powder-coated white. For more information, call 503-652-2100.