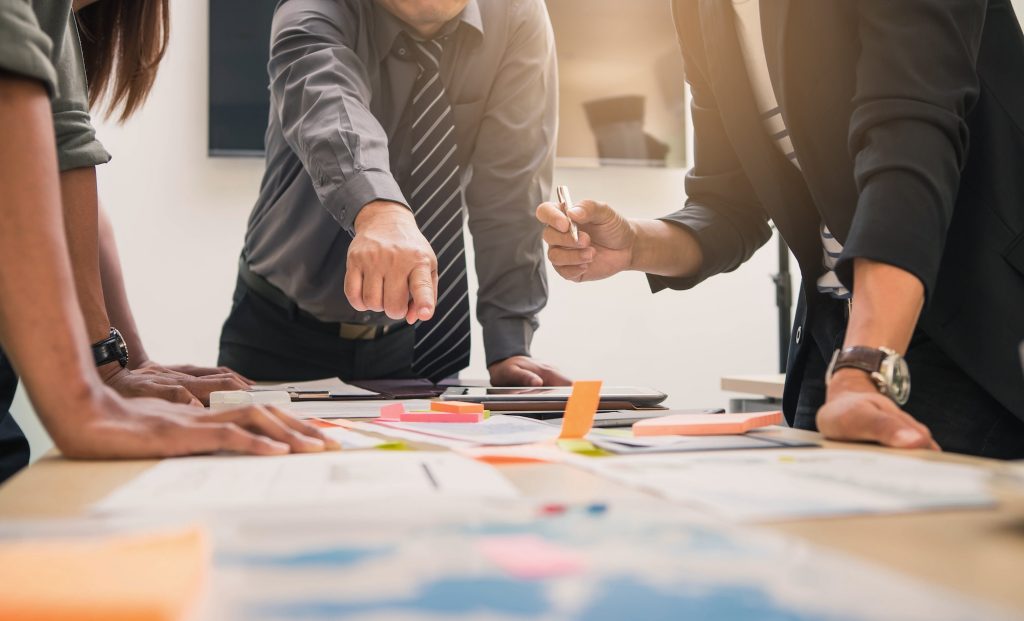 We all know the expression, "If you fail to plan, then plan to fail." Which, if we're honest, isn't always true. Some projects don't require much planning. Trade shows, and in particular trade show marketing and exhibition, do require careful and systematic planning to be successful.
Yet, there are companies that devote less time to their trade show planning than they would to a 4-year-old's birthday party.
It's nuts… especially when you consider the cost of trade shows and the lost opportunities when trade show planning is handled haphazardly. But you're not that person, right? You want your trade show program to be professional and financially successful, which is why you're reading this article.
The Importance of Trade Show Planning
Trade show planning is crucial for businesses to maximize their return on investment (ROI) or return on objectives (ROO). A clear and comprehensive plan ensures that companies maximize their sales opportunities while minimizing costs (and stress).
Any "live event" can be unpredictable and trade shows are no exception. However, what's often described as "unpredictable" by some exhibitors, like shipping, labor, or show services, is more often the result of poor planning. Everyone and every company that provides services to exhibitors understands that communicating deadlines, pricing, timelines, and expectations makes everyone's job easier. They don't want surprises any more than you do.
Regarding what size exhibit to buy or rent, as a general rule, a 10 x 10 booth is sufficient for a small business. At 100 square feet, you can accommodate at least four people at once, two staffers and two attendees. Consider a 10 x 20 for a medium business and islands for a larger business. The size of the booth, however, depends on your goals and products. At a trade show, size matters, but it should complement, not dictate your exhibit marketing goals.
Trade Show Event Planning: The Basics
Assign one person to be in charge of timetables and scheduling. Assign another person to draw up the trade show budget and define the marketing goals. This person will have to account for the cost of renting or buying a booth, the cost of accessories such as literature racks, as well as travel expenses. Travel expenses will vary depending on the location and duration of your stay. If you decide to rent, you should expect to budget:
25% on renting your booth space
20% on design and graphics
15% on electrical, cleaning, and drayage
10% on shipping materials to and from the trade show
10% on press kits and pre-show promotions
20% on staffing, travel, and other miscellaneous expenses

If you decide to purchase an exhibit, you will want to work with a professional exhibit designer. Most exhibit distributors have a designer on staff or rely on their exhibit manufacturer to supply design and rendering services. You will need to follow the rules and regulations on booth design for your particular show as well as observe basics such as fire, electrical, and safety codes and provide wheelchair accessibility. Rely on your exhibit designer who understands these requirements.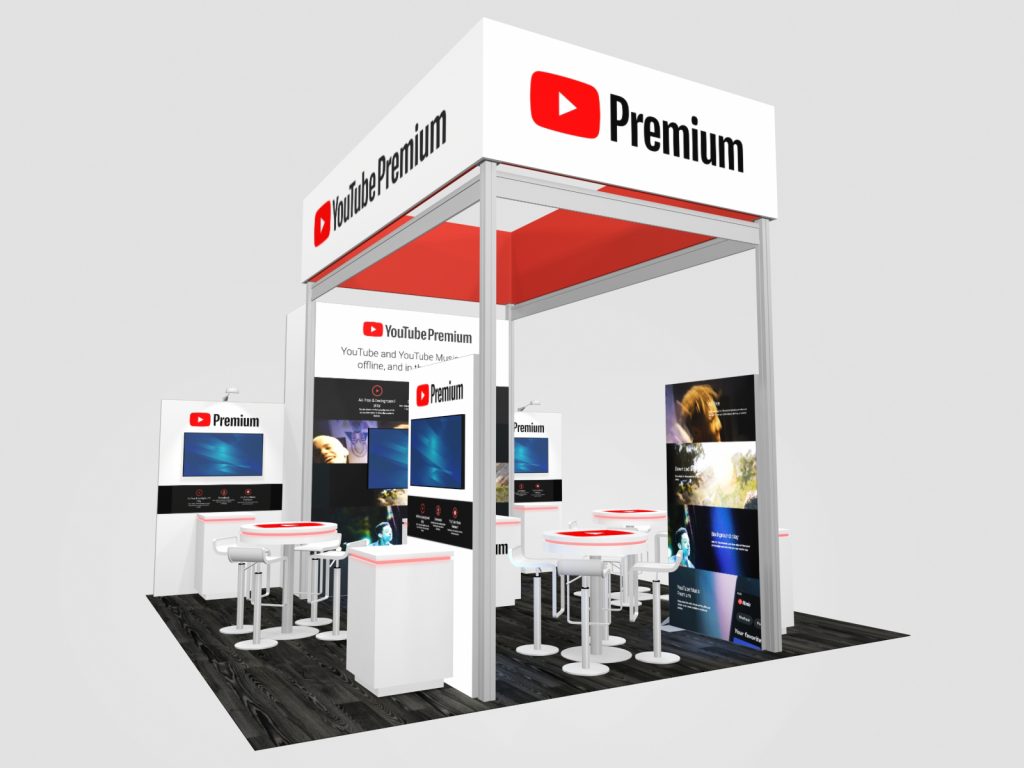 Trade Show Planning Guide: Key Steps to Success
By investing in comprehensive trade show planning, businesses can maximize their chances of achieving their goals, generating new leads, building brand awareness, and securing new business opportunities.
Define Clear Goals and Objectives: Without clear goals, it's impossible to measure the success of a trade show participation. Thorough planning helps identify specific objectives, such as generating leads, increasing brand awareness, or launching new products.
Develop a Strategic Budget: Trade shows can be costly, so creating a detailed budget is essential to avoid overspending. Planning allows for accurate budgeting for booth space, staff expenses, travel, accommodation, and marketing materials.
Design an Engaging Booth: The booth is the company's face at the trade show, so it needs to be visually appealing, informative, and functional. Planning ensures that the booth design aligns with the brand message and effectively attracts visitors.
Prepare a Pre-Show Marketing Campaign: Trade show success often hinges on pre-show marketing efforts. Planning allows for strategic campaigns to generate interest, drive traffic to the booth, and schedule appointments with potential customers.
Train Your Staff: Trade show staff should be knowledgeable about the company's products or services and well-prepared to engage with visitors. Planning ensures that staff is trained on sales techniques, lead capture methods, and answering common questions.
Establish Lead Capture and Follow-Up Systems: Effective lead capture is crucial for converting trade show interactions into future business opportunities. Planning involves setting up systems to capture leads digitally or on paper and establishing a follow-up process to nurture those leads.
Measure and Evaluate Results: After the trade show, it's important to evaluate the results and identify areas for improvement. Planning facilitates the collection of relevant data, such as lead generation, booth traffic, and customer interactions, to measure the success of the event.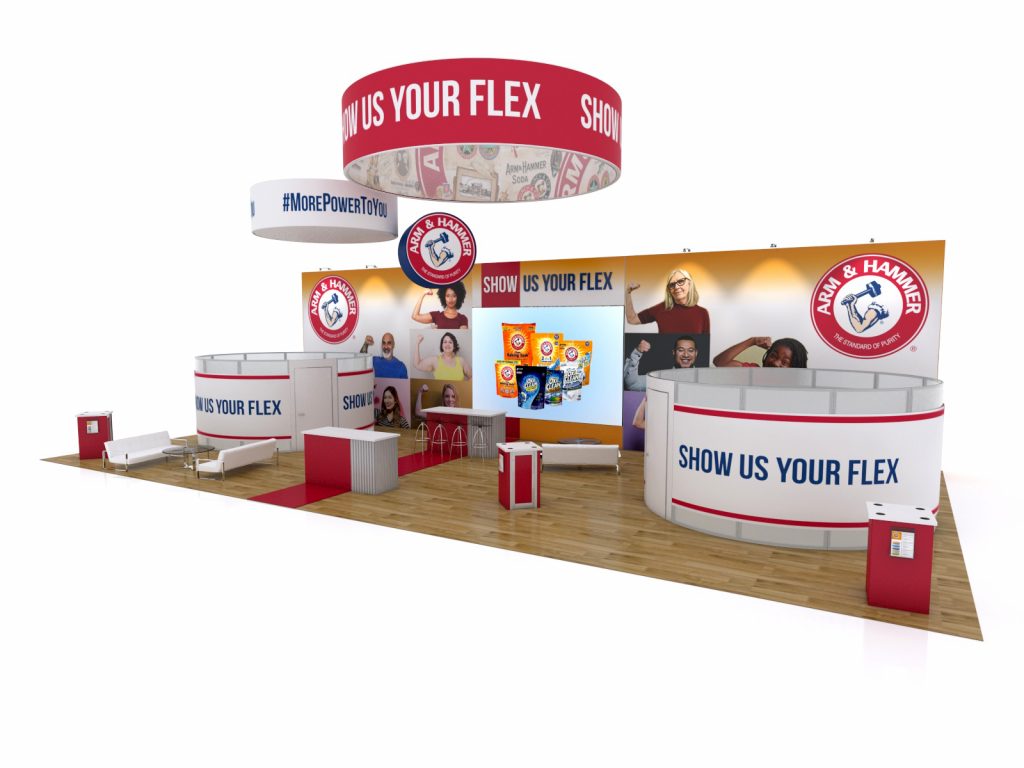 Trade Show Management: Ensuring a Smooth Experience
Who is trade show management? It's less straightforward than it appears. At most shows or events, there are three management teams, each with different responsibilities. Knowing who does what will make your life considerably easier if you encounter issues or simply need answers to questions.
Exhibition, Convention, or Show Hall Management: Every exhibit hall or event venue has a team that handles sales and marketing, schedules shows, maintains the facility, and negotiates contracts with unions, food vendors, and janitorial services. They are responsible for the management and success of the building. For smaller shows, meetings, or events, they may even serve as the show management.
Show Management: Whether it's a local boat show or the annual trade show for the American Cardiology Association, the "show" is owned and managed by a company or an association. They are responsible for everything associated with the show without necessarily handling every activity. For example, they identify the location for the show and negotiate space and services with the facility management. They also contract with a General Show Contractor to handle drayage, electrical, pipe and drape, signage, labor, etc. However, the show management devotes much of their time to marketing the show, developing education sessions, scheduling speakers, creating social events, soliciting sponsors, and registering attendees and exhibitors.
General Show Contractor (GSC); Most exhibitors interact primarily with the General Show Contractor and often confuse the GSC with both Show Management or Show Hall Management. As mentioned before, the GSC handles a variety of functions for exhibitors, depending on the show. These may include moving and storing freight, electrical services, cleaning, labor, sign rigging, rental furniture, and in some cases even renting exhibits. The GSC has a contract with Show Management and when an exhibitor hits a wall resolving a problem with the GSC, they should contact Show Management, who typically has a temporary office in the show hall.
The Exhibitor Advocate: The Exhibitor Advocate is a non-profit advocacy group that provides exhibitors with education, resources, and assistance with trade show challenges. They're not show management nor are they at the show. Instead, they are a valuable partner who can help exhibitors address challenges and prominent pain points to ensure your events remain a valuable and irreplaceable marketing channel.
The Exhibitor Advocate's mission is to amplify the voice of exhibitors to ensure the enduring success of exhibitions and events by collaborating with all stakeholders to promote and cultivate open communication, consistent standards, and industry best practices.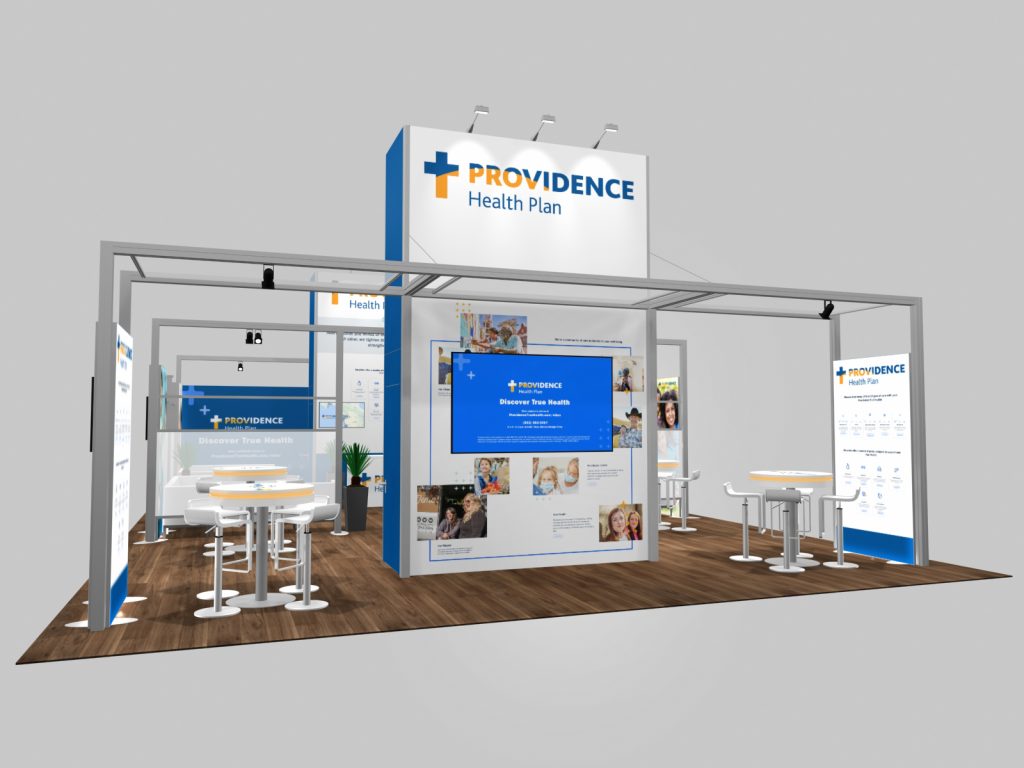 Seamless Exhibit Planning with Classic Exhibits!
Successful trade show marketing doesn't happen by accident. There's always a strategy and a plan. The key is identifying the right strategy and executing the right plan. For over 30 years, Classic Exhibits has been a reliable source of expertise for new and seasoned trade show marketers. The Classic Exhibits Distributor includes over 200 exhibit houses and display professionals in North America. Find success on the trade show floor with an exhibit that reflects your marketing message. For more information, see www.classicexhibits.com and explore Exhibit Design Search or request a meeting with a Classic Distributor Partner.