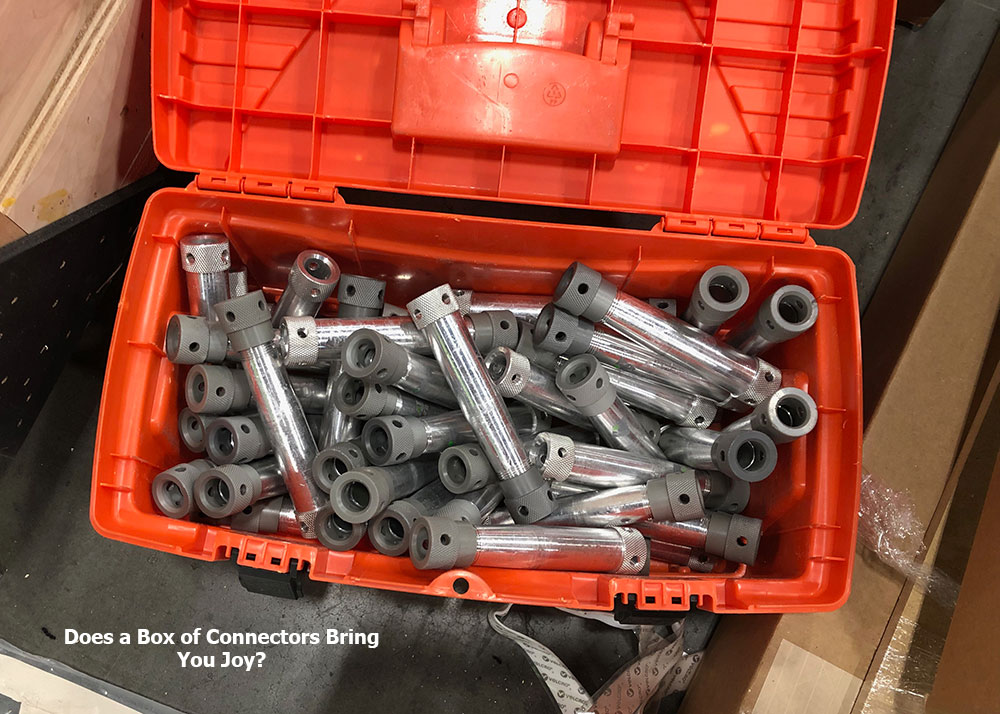 When we launched Gravitee five years ago, we knew it would be an uphill battle. Many Classic Distributors were already comfortable with other modular wall systems. That, however, didn't deter us. Here's why…
Unlike traditional modular wall systems, Gravitee has no loose connectors. The frames are constructed with durable engineered aluminum extrusion and the system uses time-tested patented technology.
At some point, every Classic Distributor would touch Gravitee. It was inevitable since there are over 100 rental and purchase designs in Exhibit Design Search. Those positive experiences, along with testimonials from show labor, would tell the story. And they did. You've told us that Gravitee is the easiest, most intuitive modular wall system in the world.
Literature and Price List
We're seeing a surge in Gravitee orders as business resumes. For anyone unfamiliar with this innovative modular wall system, click on the images below to download the Gravitee Literature and Price List.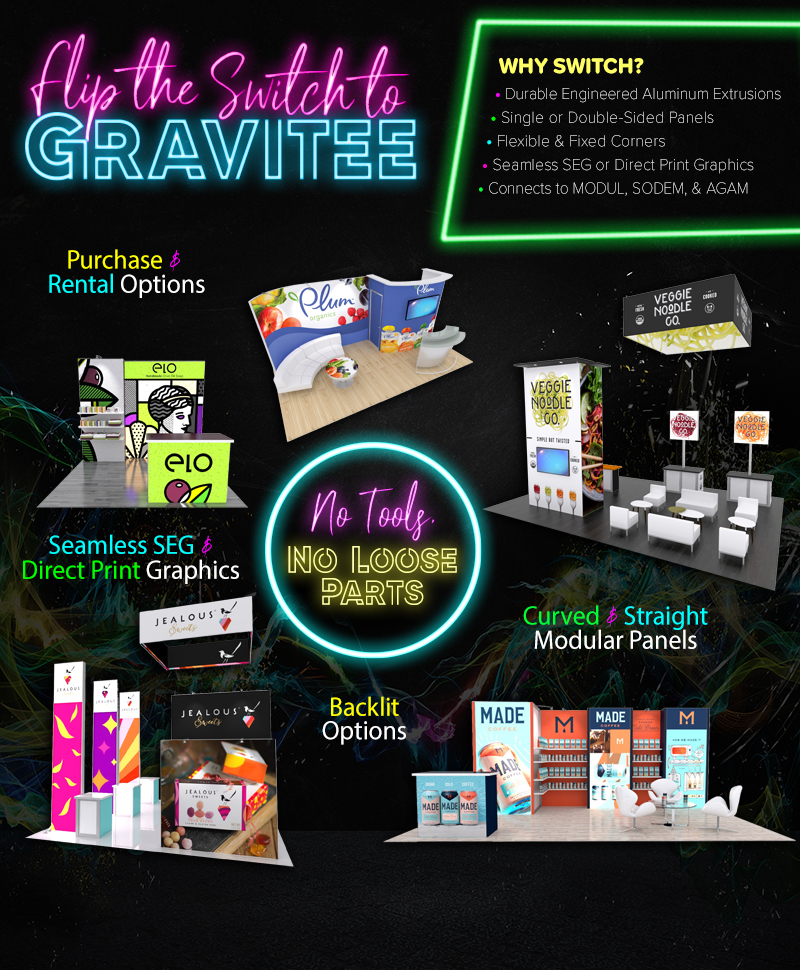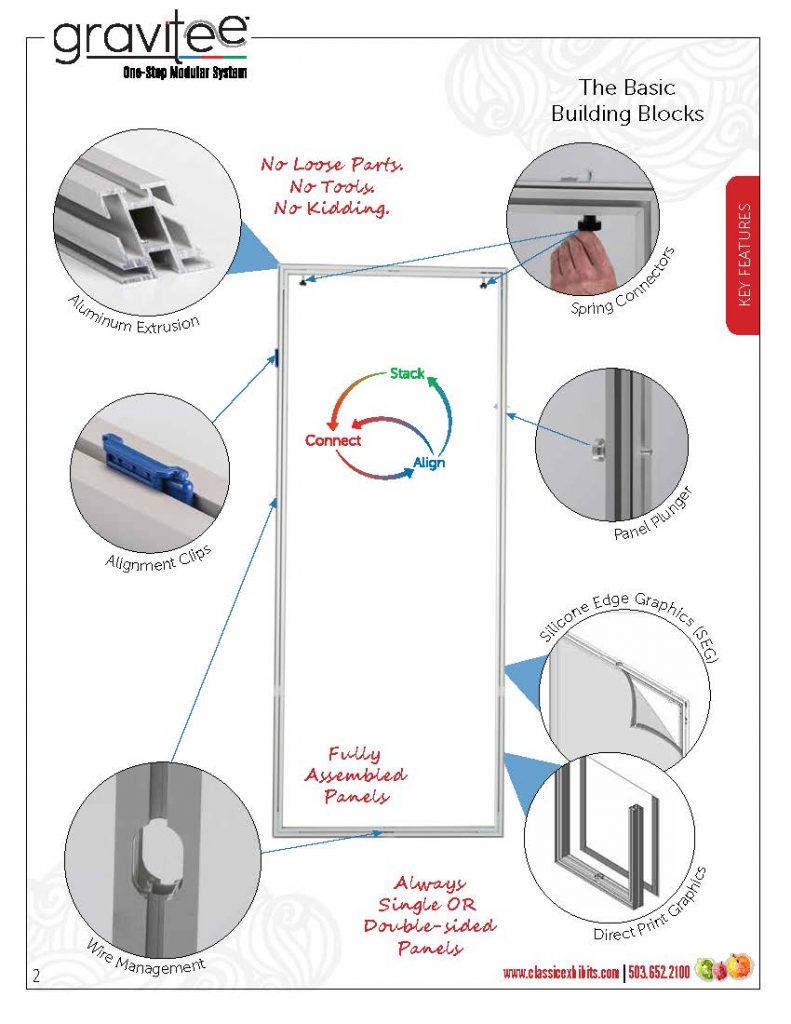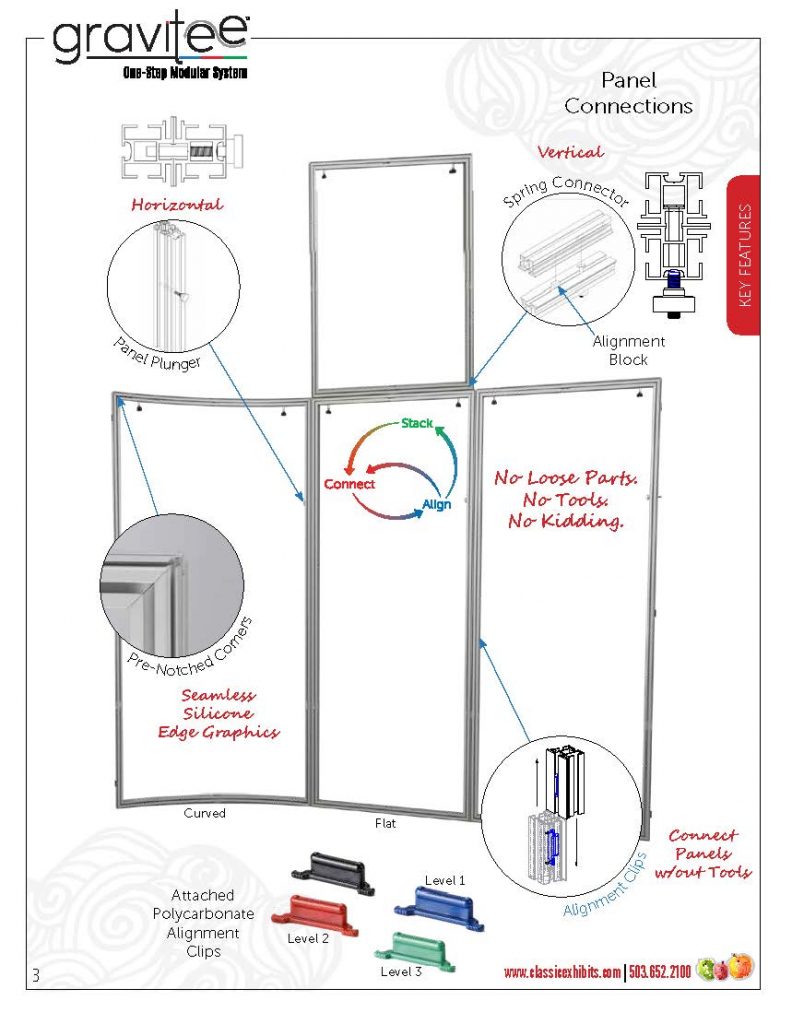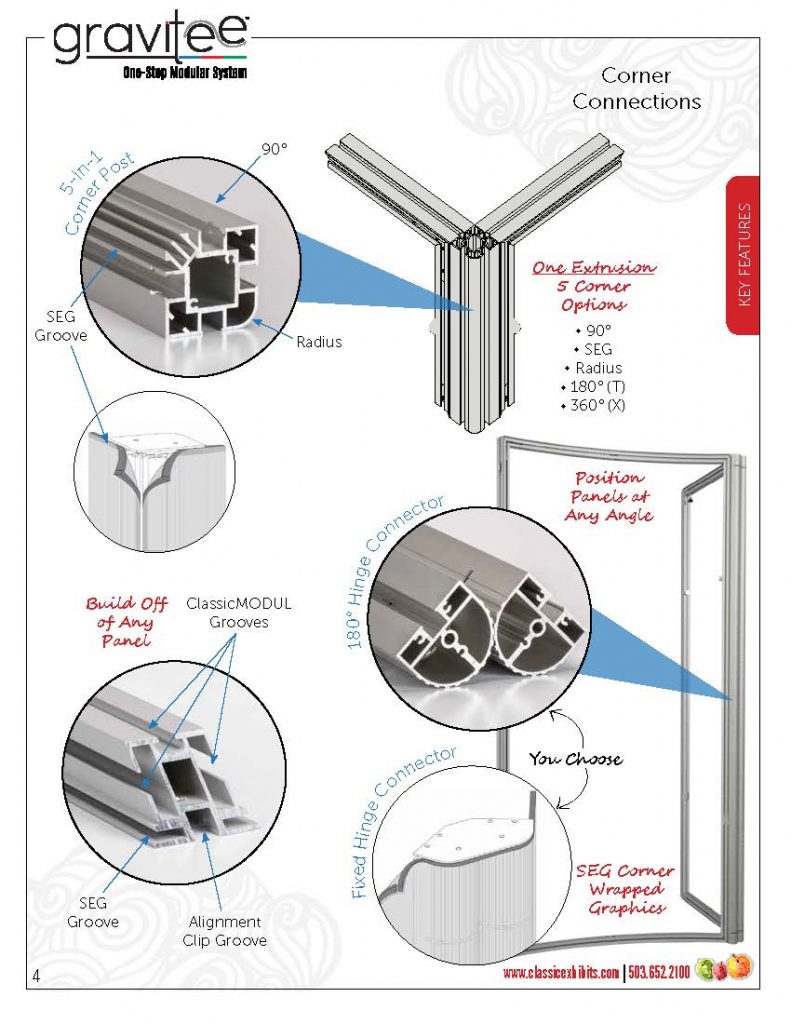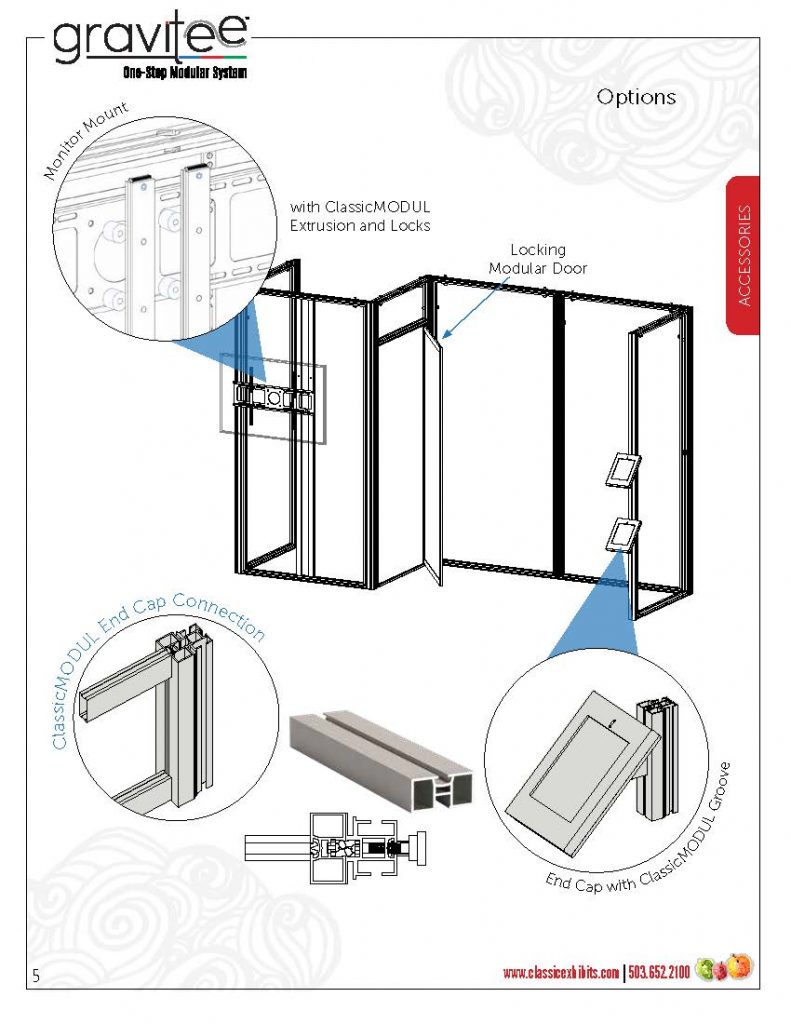 –Mel White
mel@classicexhibits.com
http://www.linkedin.com/in/melmwhite
**********************************************
Classic Exhibits Inc. designs and manufacturers portable, modular, hybrid, and custom exhibit solutions, including Symphony Portable Displays. Classic Exhibits products are represented by an extensive distributor network in North America and in select International markets. For more information, contact us at 866-652-2100 or www.classicexhibits.com.