In 2019, we received a utility patent for the Gravitee One-Step Modular Wall System. Today, we receive our federal trademark registration for the Gravitee logo. For anyone who's ever sweated over a logo with all the opinions and iterations that accompany it, you know this is a big deal. Obviously, we're very happy.
Thanks USPTO! I bet they don't hear that very often.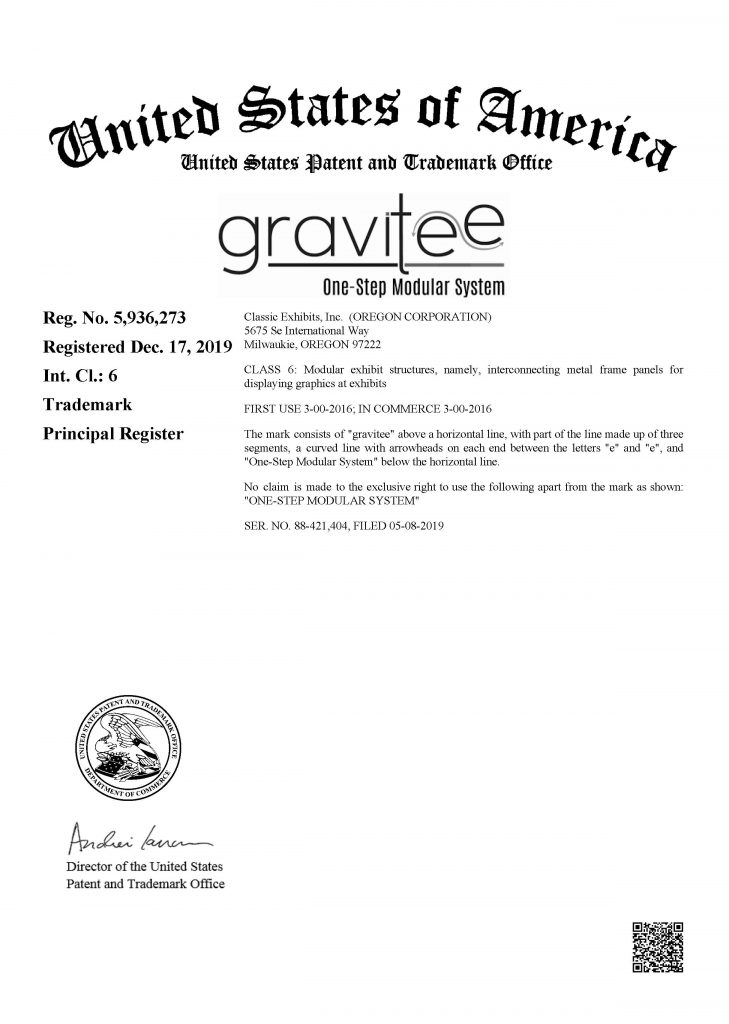 Since 1993, Classic Exhibits has been North America's leading builder of quality trade show exhibits for professional exhibitors. Browse through 1500 contemporary displays or request a custom design personalized to your trade show marketing goals.
Find success on the trade show floor with an exhibit that reflects your marketing message… at a price that will make your CFO giddy. For more information, see http://www.classicexhibits.com.