Dear Classic Distributor Partners and Friends,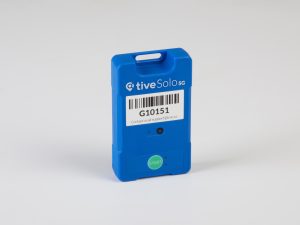 Back in November/December 2021, I was approached by Dave Brown, an old friend and colleague, regarding his new employer — Tive, Inc. Dave wanted some help to introduce Tive's Real Time Visibility technology to the Live Events and Trade Show Industry.
I listened and the gears started spinning. Tive provides a software platform and tracking device(s) that can be placed in or on any exhibit asset to monitor the individual asset or the entire shipment's progress in real time. But if I leave it at that, it's just a cool gadget, but, it's much much more. Let me explain.
Testing the TIVE Trackers
First, I tested it myself. A Classic Distributor Partner asked me to supervise a 30 x 30 built for their client at ISC WEST in Las Vegas. The client is a security device company, with cameras, doorbells, and keypads for businesses and homes. And much much more. Lots of high-end electronics.
ISW West is the client's largest event each year. It's important to them. Supply chain and trucking issues along with the time sensitive requirement of a trade show meant this would be the ideal test for delivery issues, both on the road and in the convention hall.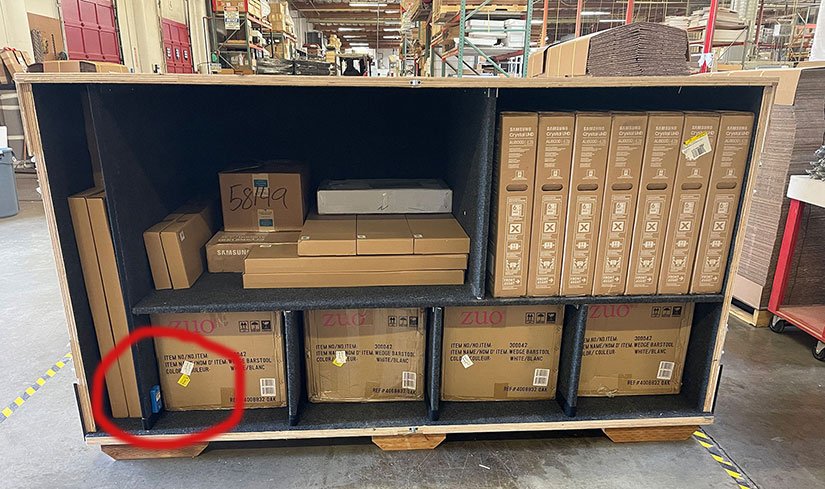 The shipment was five crates that included the exhibit and the client's valuable electronics.  Before the crates left our facility in Portland, OR, I placed a Tive Tracker in each crate. Five total. Then I loaded the shipment information into the TIVE Tracking Technology software.
Destination… Las Vegas
My flight to Vegas was in three days. The show would be held at the Venetian Expo Center (i.e., The Sands Expo). After the shipment left our dock, I went home and about three hours later, I opened the Tive software because I was curious. My son was on the couch with me and wanted to see what I was doing. When I opened it, there were the five crates on the map, pinging their location. My son asked me to zoom in a little to see their exact location. At which point he says, "Ha! Ha! Dad, the driver is taking a pee." Funny BUT he was right! We could tell from our many road trips that he was at a rest stop near Canyonville, Oregon. The rest stop is literally the only thing there. But I digress…
Tive's Real Time Visibility Technology allows for GEO fencing and tracking light, shock, and temperatures along the way. Plus, the ability to set the levels of sensitivity for each. It then alerts you (for example) if there is a light alert, like the crate was opened, or shock alerts, if the crate fell over or off the truck. Thankfully none of those happened.
You can also set a destination in the software, so it alerts you when the shipment is within a preset distance from the destination. On the day I was set to fly, while waiting to board my flight in the morning, a Tive text alert DINGED! The crates were in the marshalling yard, and I felt relieved knowing I would be hitting the ground running once I landed in Vegas.
When I landed, there was another DING! The freight was at the Venetian Expo.
Nope… Watch This!
At the exhibit hall all but one of the crates was in the booth space. The I&D Lead said to me, "I will walk over to the freight desk and see if we can find out where it is…or if it's still in the yard or something." I said, "Nope… watch this!" I opened my laptop, navigated to my Tive login, and saw that it was on the far side of the hall in a corner behind some other crates. Easy peasy, and the forklift driver was dispatched to fetch it.
Admittedly, Classic does mostly one-way shipments unlike our Distributor Partners who handle turnkey storage, service, and shipping for clients. However, I experienced the backend advantage to Tive as well. Since I was supervising the I&D, I travelled with a rolling toolbox that was placed in one of the crates. After setup, I took it to a UPS store in the hotel and shipped it back to my Office. Well, a week later it dawned on me that my tool case was still not back so I tracked it on UPS. LOST!
"Crap!" I thought. But then I remembered I put all the trackers from the crates in my toolbox. So I opened my Tive login again and wouldn't ya' know it they were pinging bright in the UPS warehouse on Swan Island in Portland. I called our UPS rep and convinced him to get someone to go look in the NW corner of the building for a small black hard-shell tool case. They found it and delivered the case the next day.
Contact Dave Brown at TIVE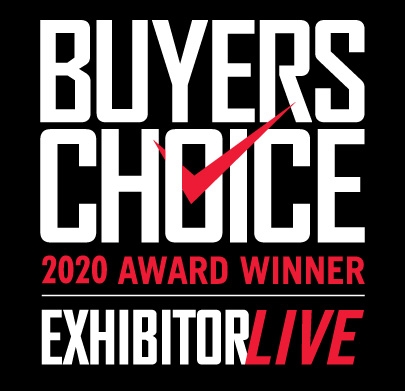 So why the long infomercial on a non-Classic product? I believe Tive has a strong future in our industry. While Classic may not be their biggest customer with our one-way shipments (rentals aside), our Distributor Partners are perfect candidates for this valuable technology. Think about it. Doesn't it make sense with all the out and back shipments you handle for your storage clients and their expensive assets? I urge you to connect with Dave Brown (dave.brown@tive.com) to explore this sophisticated but relatively inexpensive freight tracking security blanket.
I am confident you will feel the same as me after your trial run.
Be well and have a great week.
— Kevin Carty