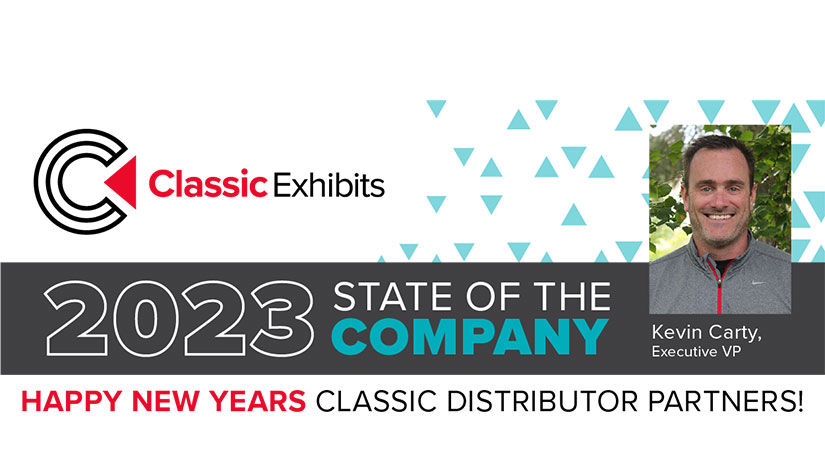 Happy New Years Classic Distributor Partners
I trust and hope that you had a great holiday season. We did… and we are excited for 2023!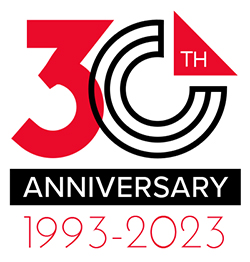 2023 represents Classic's 30th year as an exhibit designer and manufacturer. Somehow, we made it to 30 despite multiple recessions, a tech crash, 9/11, and COVID. I'm probably forgetting some other catastrophes along the way but who can keep count. We'll be celebrating a bit later in the year, including at EXHIBITORLIVE in April, and we hope you will join our festivities.
But first, some thoughts on the past year or two.
2022 in Review
2022 was the exhibit industry's rebound year. In basketball terms, an effective rebound starts with "boxing-out" your opponent. We spent much of the year "boxing-out" a host of challenges.
Challenges ranging from supply chain woes that were ever present in the first two quarters of 2022 to exhibitors bound and determined to participate in as many shows as possible. The result was controlled chaos. For all.
By early July, the pricing and supply chain woes were manageable. Are we back to pre-pandemic scenarios? NO… and we likely never will be. BUT the "new" norm has settled in for the most part with more predictable costs, quotes, and turn times.
The one challenge that still exists is finding and hiring qualified employees. While it's getting better, the jar lid did not loosen until late Q3. Thankfully, that's improving week by week (for reasons no one fully understands).

SALES: Grumbling aside, 2022 was a record year for Classic Exhibits. But it wasn't easy. The project mix was staggering. We built FAR MORE large custom wood exhibits than in any previous year. All while seeing a healthy increase in kit inlines and islands. Why? Exhibitors were eager to return to trade shows and events. And they wanted to make as BIG of a splash as possible. Especially after the failure of virtual shows. Mind you, we were grateful for every order.
Some Classic Specifics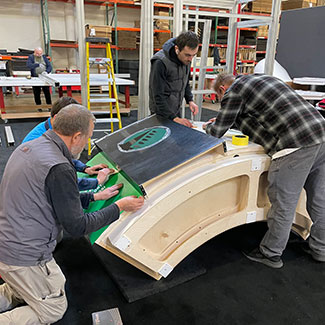 We added nearly 30 new employees last year. And by "new" I mean new to Classic and new to our industry. We are grateful to have them in the family and excited to see their progress in their positions. And there are more coming as we expand our production capability.
A few months ago, we returned to shorter, more predictable lead times. The kits in EDS are now listed as ranges. Those ranges are there for very practical reasons. It allows us to provide you with a shipping date based on your PO and our current production schedule. This has been a welcome change to many distributors, and we appreciate your comments.
What's Coming in 2023? A Lot!
Q1 will be much like all of 2022. Lots of orders! However, the trade show calendar should return to its pre-pandemic cadence by Q2 with the normal ebbs and flows industry veterans expect. This should be a welcome sign, allowing everyone to catch their breath and refine internal processes. Plus, an exciting new product launch, but you'll have to wait for more news about that.
After the uptick in large custom builds in 2022, I expect fewer over-the-top projects this year. And not for negative reasons. Simply put, what was built in 2022 will be used in 2023. Instead, our Q1 plate filling with Symphony and Sacagawea kits, lightboxes upon lightboxes, and LOTS of 20 x 20 to 30 x 40 modified islands using Gravitee Modular Panels. We are also already seeing orders for additions/modifications to the large custom booths we built last year.

Classic Exhibits will be introducing a new cloud-based ERP/CRM system in Q1. We are currently still in the testing stages and will be moving into the broader training phases through January with an expected launch in February. Once live, this will give our Distributor Partners something they have long been asking for, namely the ability to combine Rental and Purchase builds on one order with one PM. Along with that, the data metrics and analytic tools we have built into this new system will allow us to parse and share more immediate data with our internal production, customer service, and sales teams.
Classic will be purchasing new cameras for Peek-A-Booth, our online staging area cameras. The new cameras and software will come online sometime before Q2 2023. This will give you and your clients an even better, more immediate, peek into your Classic projects as they are being assembled.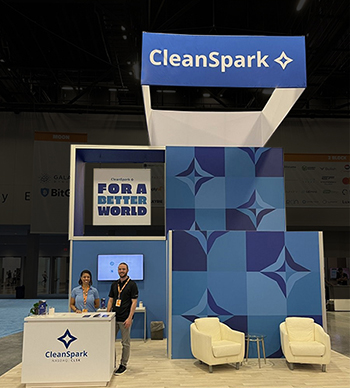 Classic Rental Solutions continues to thrive and grow. Not just in sales, but in the depth of their product offerings and services. 2022 was a banner year for CRS. 2023 is already off to a stellar start with a projected record Q1. This may also be a sign of how/where client spending is headed as customers weigh the possibility of a recession and its effects on their industry.
EXHIBITORLIVE 2022 and 2023 (in Louisville)
EXHIBITORLIVE is moving! THIS year's event will be in Louisville. Personally, I love the change. Not because of Louisville per se, but because OUR industry show needed a change of scenery. Based on the size of the show, I hope the EXHIBITOR Media Group continues to look at other similar size markets for future events. Pricing is another reason. The rates for shows in Vegas have gone up significantly and will continue to rise. The opportunity to "take the show on the road," if handled well, will provide a fresh perspective and perhaps a new and growing audience.
Join The Exhibitor Advocate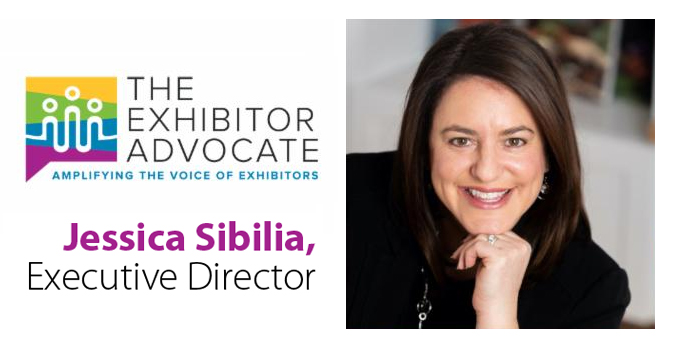 If you have not heard about The Exhibitor Advocate, please visit their website: www.exhibitoradvocacy.com, Then join their mailing list (no cost), and consider making a donation. The Exhibitor Advocate, an organization led by Jessica Sibila and supported by an outstanding Board of Directors, is long overdue. Their goal is to advocate for exhibitor rights and provide hands-on assistance, with things like surprise billings and show floor service issues.
If we've learned anything over the years, meaningful change in our industry will only happen when exhibitors assert their rights. The Exhibitor Advocate is the right tool at the right time to make that happen. Please encourage your clients to join as well. It's a win-win for both you and your client.
Shared Knowledge University is Back!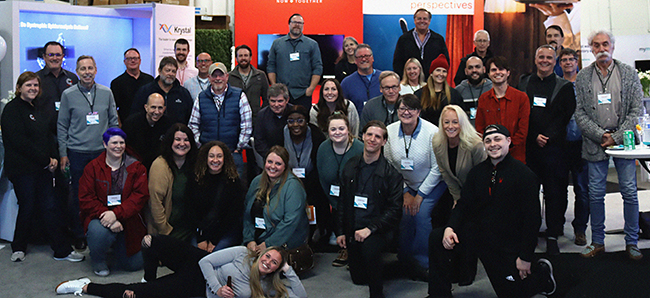 In November, we held our first Shared Knowledge University since 2019. And it was just what the doctor ordered. We hosted 35 Distributor and Vendor Partners in Portland for two full days of training. It was incredible.
We will be hosting two SKUs in 2023! The first will be in June. Contact Jen, Tom, or Harold if you are interested. Seats fill FAST.
Awards and Other Cool Stuff

We were happy to be recognized by the industry in 2022, starting with a Find-It Top 40 Award at EXHIBITORLIVE. We also won the People's Choice Award for the Slate Island rental project.
Katina Rigall-Zipay, our Creative Director, won the Star Award from FIT. This award recognized her outstanding service and commitment to the FIT Graduate Degree Program in Exhibit Design.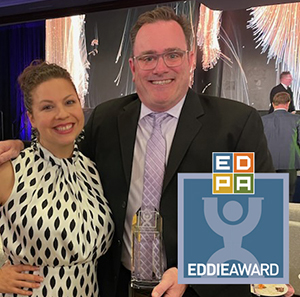 Lastly, there is the EDDIE Award we received at EDPA 2022 in San Antonio. This one was special. The award has historically been given to an outstanding Online or Multi-media campaign. But we were honored to win this award for our "Classic Conversations" outreach. The idea was to create a space where Classic Distributors and vendors could share ideas, struggles, and successes during and after the pandemic. Kudos to all who have participated in these ongoing conversations.
Are you interested in joining a Classic Conversations group? Let us know. We meet quarterly for an hour via Teams or Zoom. Contact Jen, Harold, or Tom for specifics. All exhibit industry roles are welcome — sales, marketing, design, production, etc. You will not be disappointed. Spending time with others in the industry is invaluable… and a lot of fun!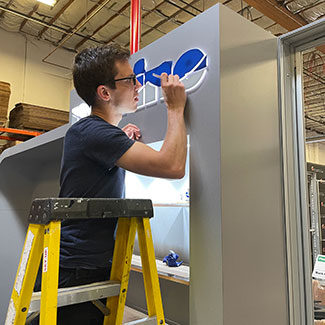 To all our Distributor Partner Family — THANK YOU. 2022 was hard, and the struggle to bring an industry back to life is ongoing. YOU ALL helped make the adjustment easier.
I often tell my friends and family the following, "Yes, we do some really cool stuff. And it's stressful even in the best of circumstances. But it's the people we get to walk this path with each and every day that make it special. They are the reason we come to work each and every day."
Thank you again for your ongoing support of our Classic Family. Here's to a prosperous 2023. I hope to see you soon.