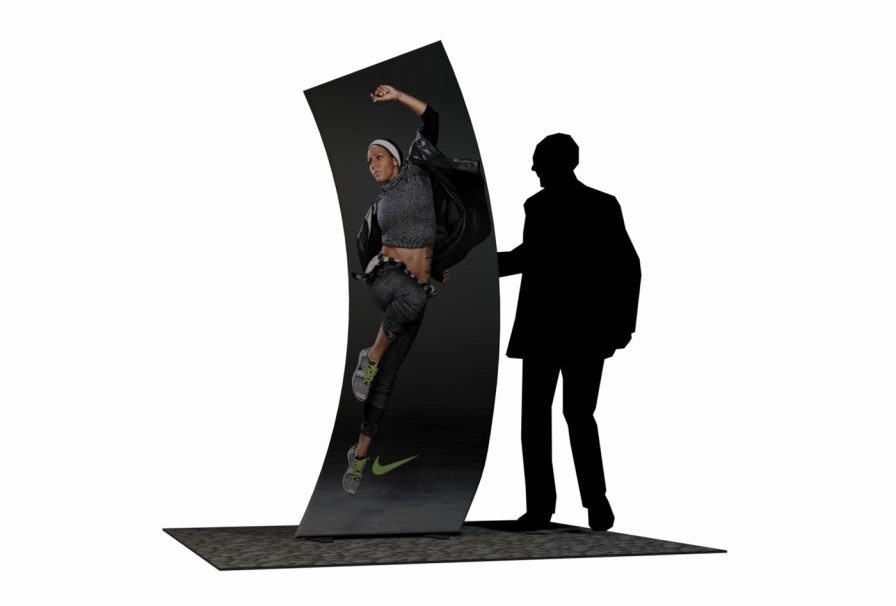 Trade show banner stands are lightweight portable displays with single or double-sided graphics. They usually assemble without tools and pack in carrying bags or rolling cases which makes them ideal for retail and trade show signage, events, and trade fairs. Banner stands come in a variety of sizes, styles, and prices. And are available from suppliers on the Internet and from your local exhibit house or display provider.
A quick search for "Banner Stands" on the Internet will list hundreds (if not thousands) of vendors, styles, and price ranges. It can seem overwhelming. Understanding your options will make the selection process much easier. Let's break it down into 5 categories:
Simple Retractable Banner Stands
These are the most common. Prices start at $99 with graphics to over $1000. Why such a range? It comes down to the mechanical quality of the stand, printing materials and method, size, and whether the stand is single or double-sided. There's no real magic or trickery. The higher the price, the more features and quality.
Basic Non-Retractable Banner Stands: By and large, these tend to be fiberglass or aluminum frames with a one-sided graphic. They're basic and somewhat bullet-proof as long as they're not abused.
Pop-up Banner Stands: If you've ever set up a pop-up display, then you'll recognize these as scaled-down versions. Pop-up banner stands are compact, durable, and offer the benefit of one large graphic or multiple smaller graphics.
Tube Stands with Pillowcase Graphics: Tube frames, typically 1.25" in diameter, slide together without tools. They're indestructible and offer the benefit of a two-sided fabric graphic that slides, much like a sock, over the frame. Tube stands come in a variety of sizes and shapes including curves.
SEG Banner Stands: SEG stands are the most professional looking, but the upscale appearance comes at a higher price. The frames are made with engineered aluminum, ensuring they'll last for years. The graphics fit into a perimeter groove on the frame for a perfect fit. Best of all, SEG banner stands can be backlit which is guaranteed to attract attention!
Reasons to Invest in Trade Show Banners
If you are looking for an effective and affordable way to promote your business or organization, banner stands are a great option. They are portable, easy to set up, and durable. They can be customized to fit your needs and budget.
Features of Banner Stands:
Portable: Banner stands are lightweight and easy to transport, making them ideal for use at events and trade shows.
Easy to Set Up: Banner stands can be set up in minutes, without any tools or special skills.
Durable: Many banner stands are made from high-quality materials that can withstand the elements.
Customizable: Banner stands can be customized with your company's logo, branding, and messaging.
Benefits of Banner Stands:
Increased Visibility: Banner stands are a great way to increase your brand's visibility at events and trade shows. They can help you to attract new customers and generate leads.
Improved Sales: Banner stands can help you to improve sales by promoting your products or services to potential customers.
Strong Marketing Message: Banner stands can help you to communicate your marketing message effectively. They can be used to promote special offers, events, or new products.
Positive Brand Image: Banner stands can help you to create a positive brand image. They can help you to make a good impression on potential customers and partners.
4 Retractable Trade Show Banners
1. V-Stand Retractable Banner Stand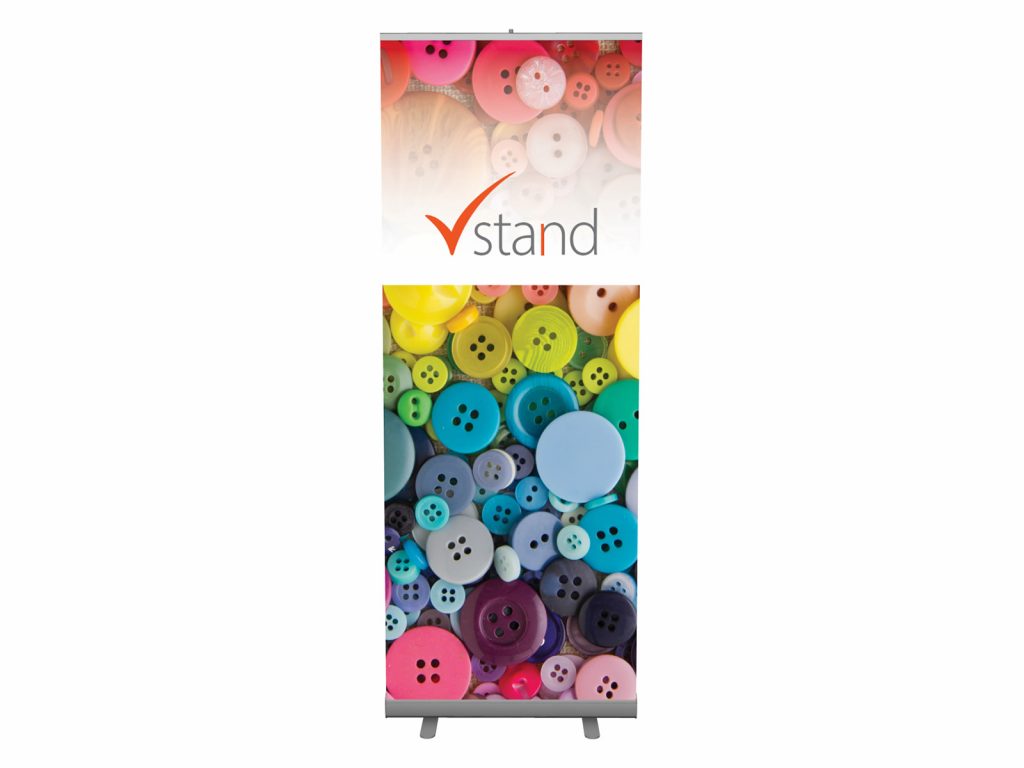 The V-Stand's clean utilitarian styling, silver finish, easy set-up and breakdown with Econo UV graphics make it an amazing value on the market. Comes with a black padded carrying bag and a 3-year warranty.
2. PRONTO Retractable Banner Stand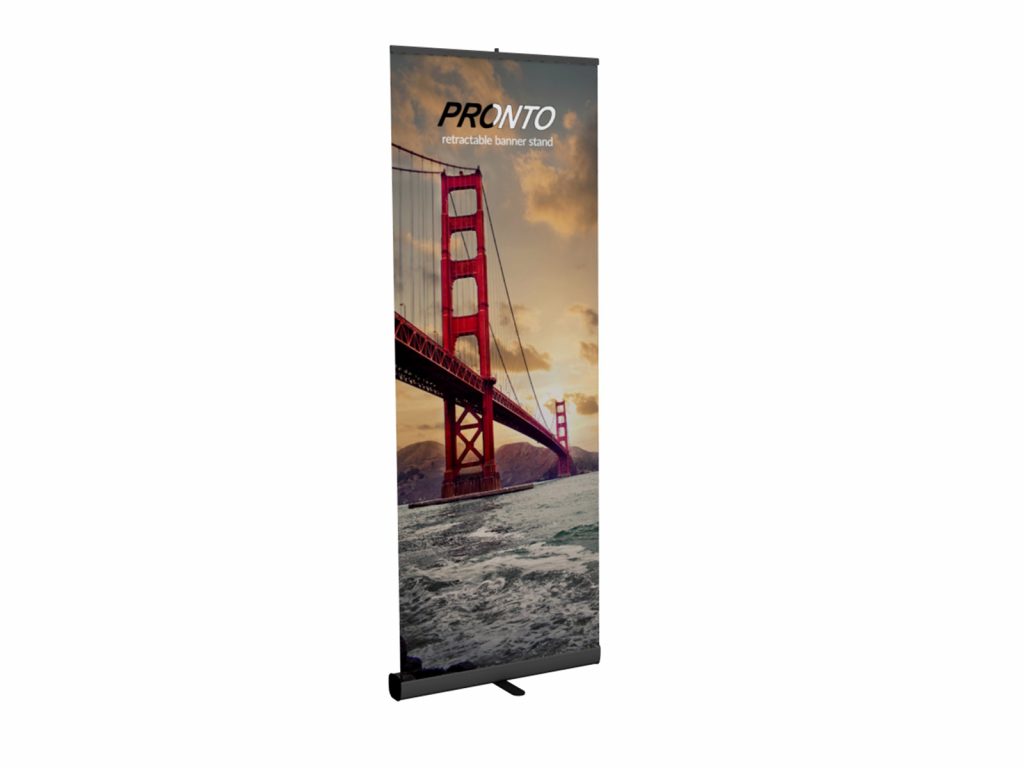 There are banner stands… and then there are excellent banner stands. The Pronto Retractable Banner Stand is a reasonably priced, high-quality banner stand that's engineered to last for years. To assemble, simply attach the pole perpendicular to the base and pull the banner upward to the mast. It's that easy.
3. PRONTO2 2-Sided Retractable Banner Stand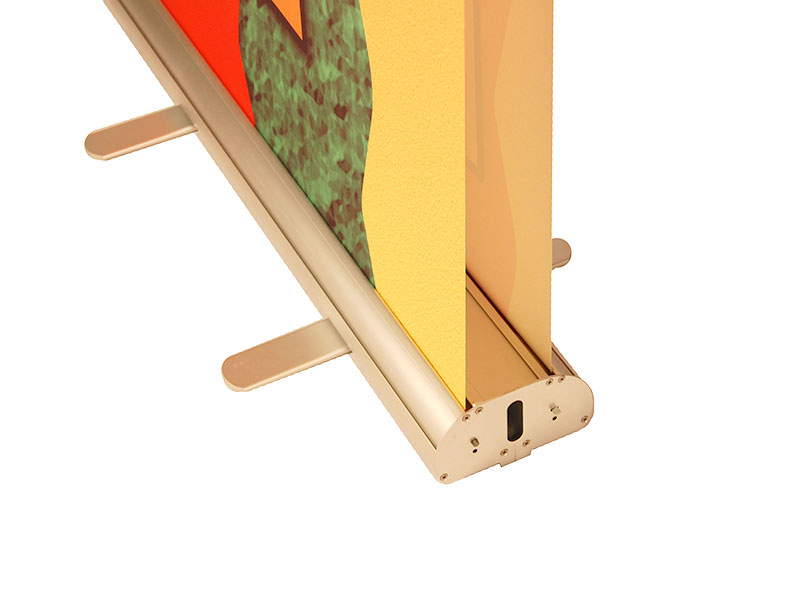 Same quality as the Pronto but double-sided. Each unit comes with dye-sublimated graphics. Unlike other banners, Pronto graphics will always be flat, glare-free, and colorful. Warranty? How about a lifetime on every banner stand? Now that's a good banner stand.
4. SUMMIT Telescopic Banner Stand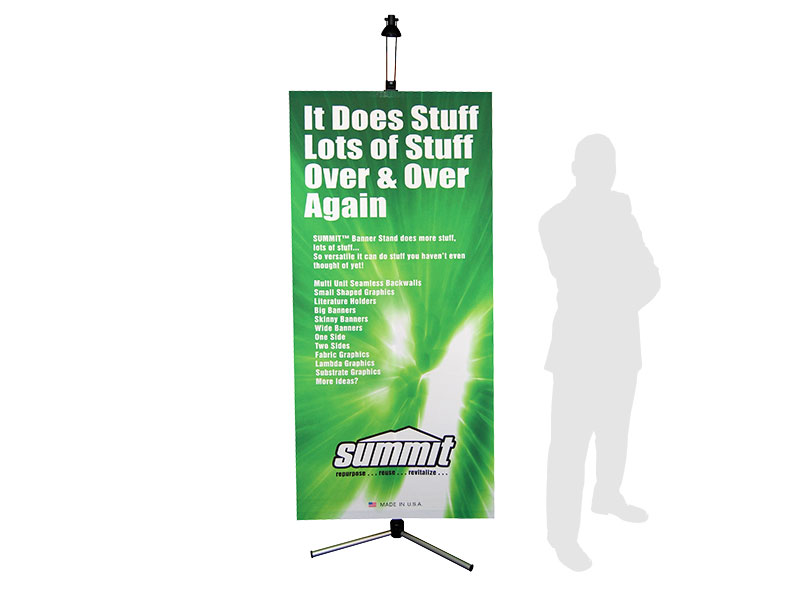 While not specifically a retractable banner stand, the Summit has a telescoping mask to adjust the height. Available in a black or silver finish. Choose a 50 W stem light for additional visibility.
4 Pop Up Trade Show Banners
1. X1 2.5 ft. — 1×3 C Fabric Pop-Up Display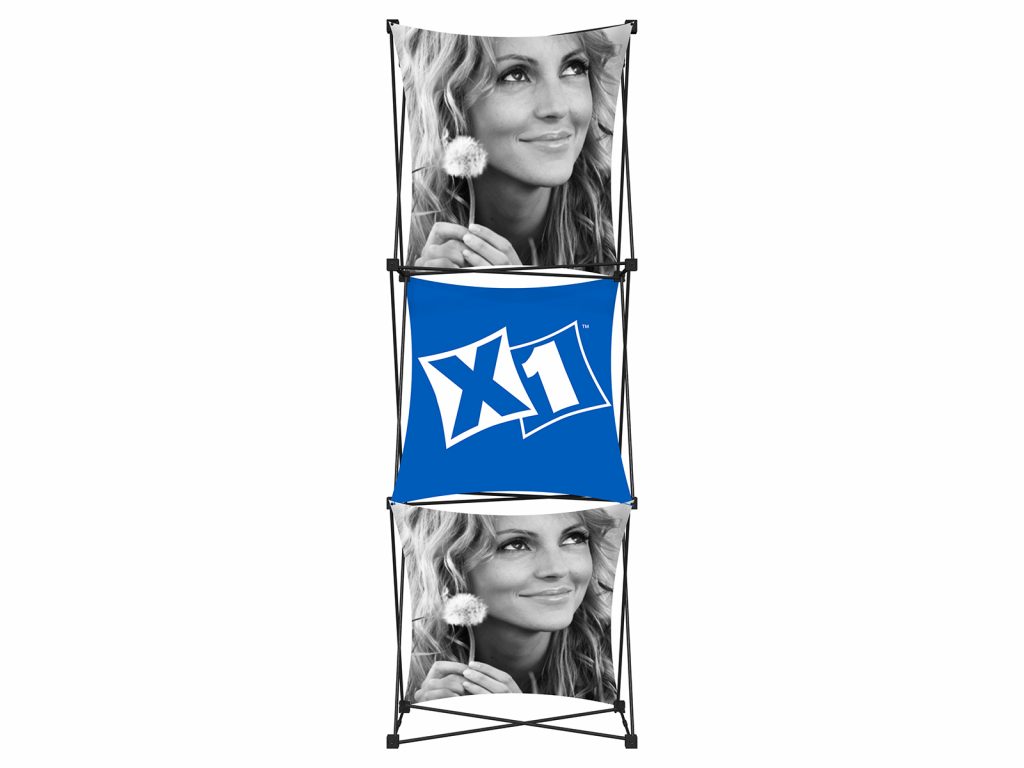 The X1 Display is a versatile no tools stretch fabric pop-up display system. Available designs and custom display options bring excitement and flexibility to your exhibit. The X1 is easy to set up, ultra-lightweight and portable, and even easier to take down.
2. X1 2.5 ft. — 1×3 O Fabric Pop-Up Display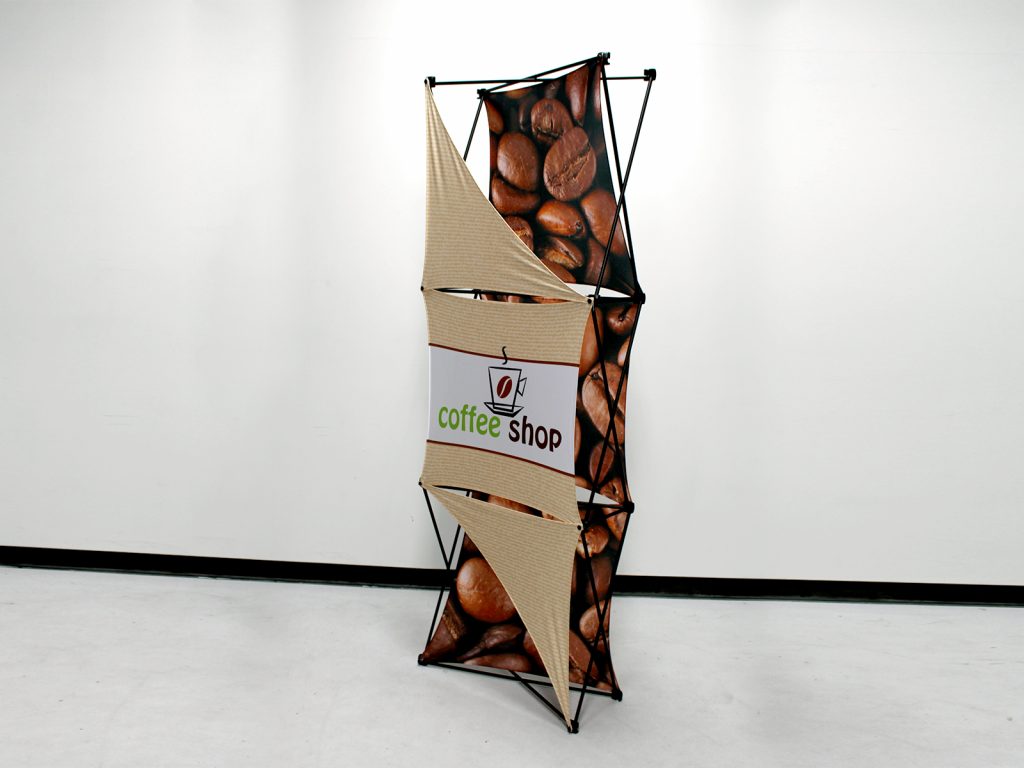 The collapsible X1 pop-up frame uses magnetic connectors with the option of J-hook connectors for more custom or weight-bearing displays. Stretch fabric graphics come pre-attached to the frame and are easily changed out in the field! Kits come with graphics, a frame, and a drawstring carry bag.
3. NEXT! 3 ft. Backlit Radiance Display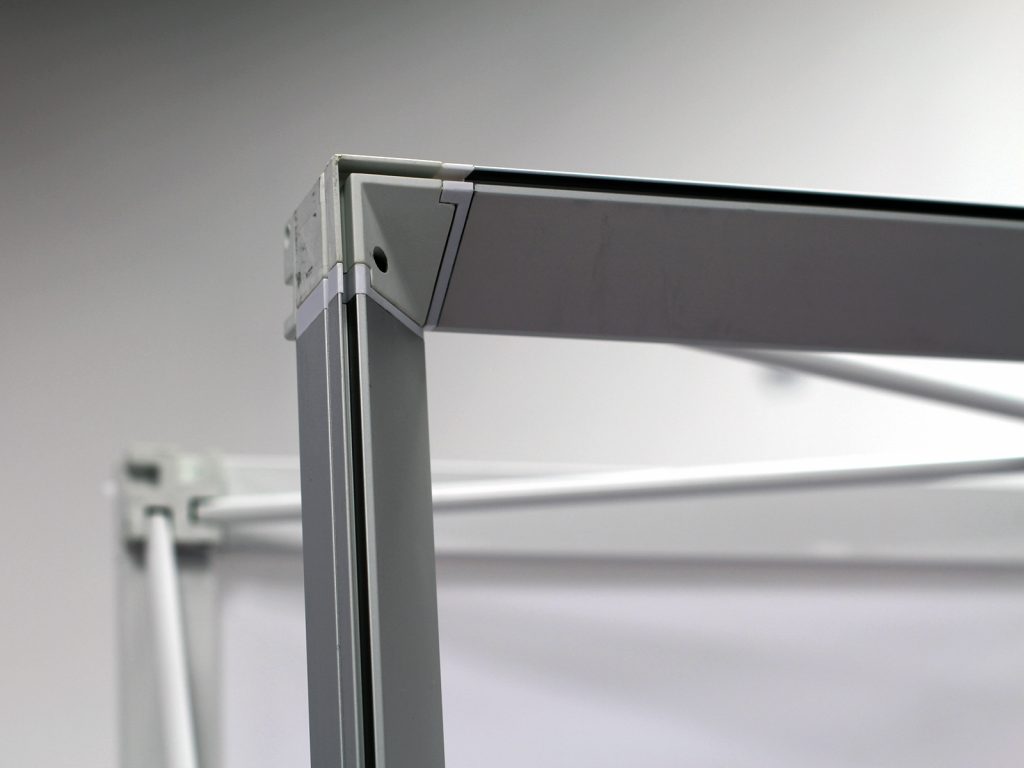 Go bright or go home. NEXT! Backlit SEG Pop Up is truly an innovator. It combines the upmarket hard panel looks of custom SEG extrusion systems with the capability of backlighting with no tools assembly.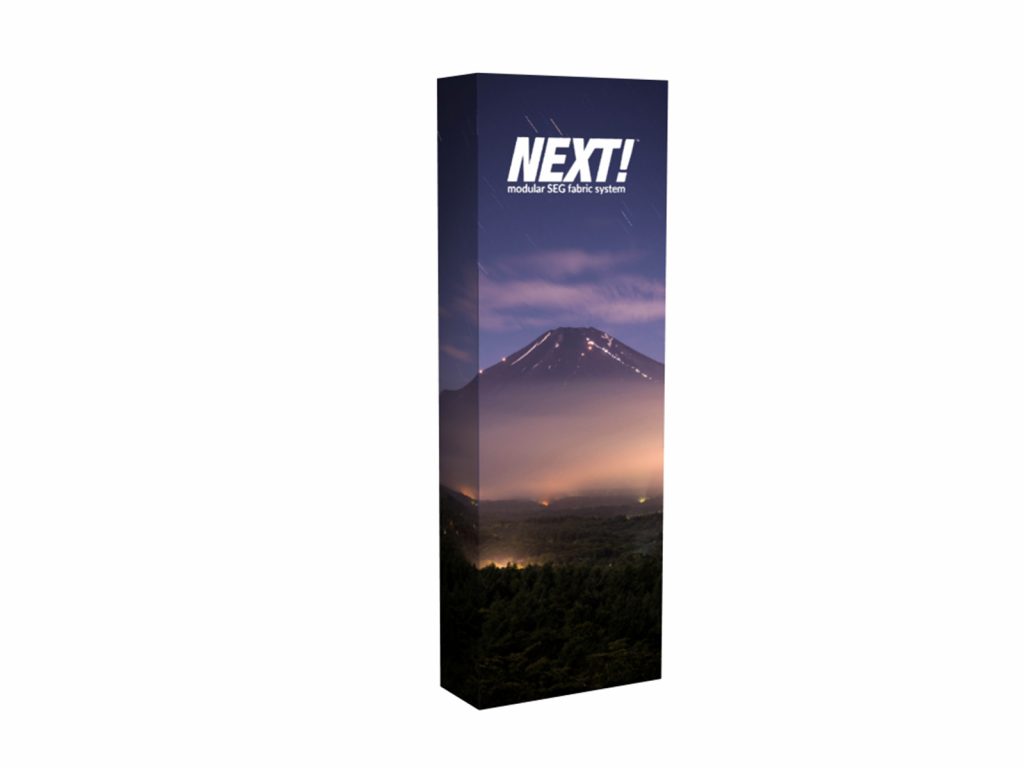 Don't settle for lower quality 4 and 6-color SEG graphics – With NEXT! Modular SEG Fabric Systems, your graphics will be printed HD Grand Format 8-color, then sewn and finished to perfection by professionals. Our special fabric is FR coated and when installed the graphics are unmistakable at any event.
4 Other Types of Trade Show Banners
1. VK-1860D | DS Sunrise Banner Stand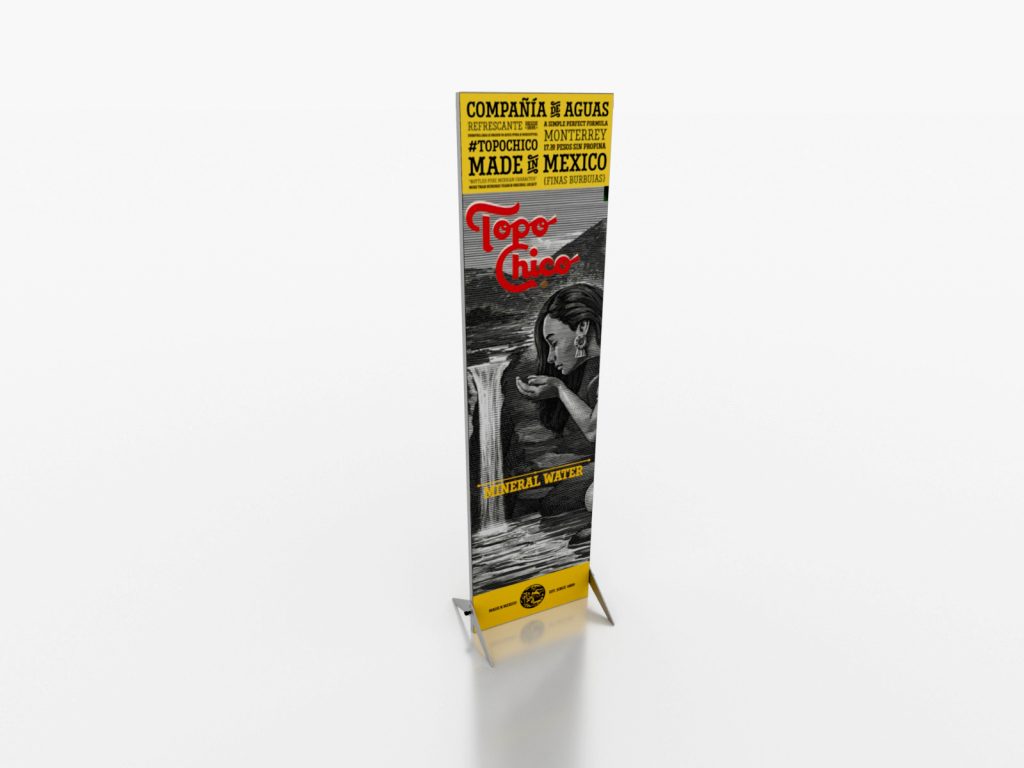 The double-sided SEGUE Sunrise offers all the advantages of a traditional banner stand — portability, ease of set-up, and a large graphic – with the benefits of a large format SEG tension fabric graphic, durable aluminum frame, and no-tools assembly.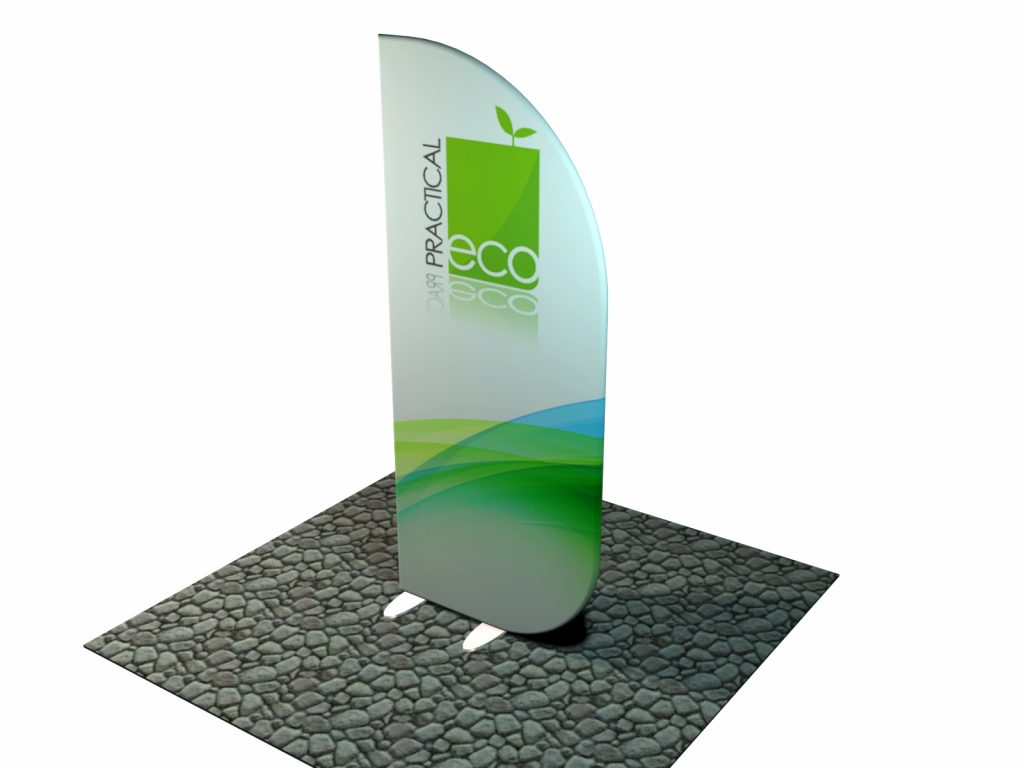 Unlike traditional banner stands which are rectangle and single-sided, Aero tension fabric banner stands can be almost any shape and are almost always two-sided. The frame assembles with push-button connectors, requiring no tools. The graphic slides over the frame like a pillowcase and secures with a zipper. It's that easy.
3. MOD-1615D | Lightbox w/ Shelves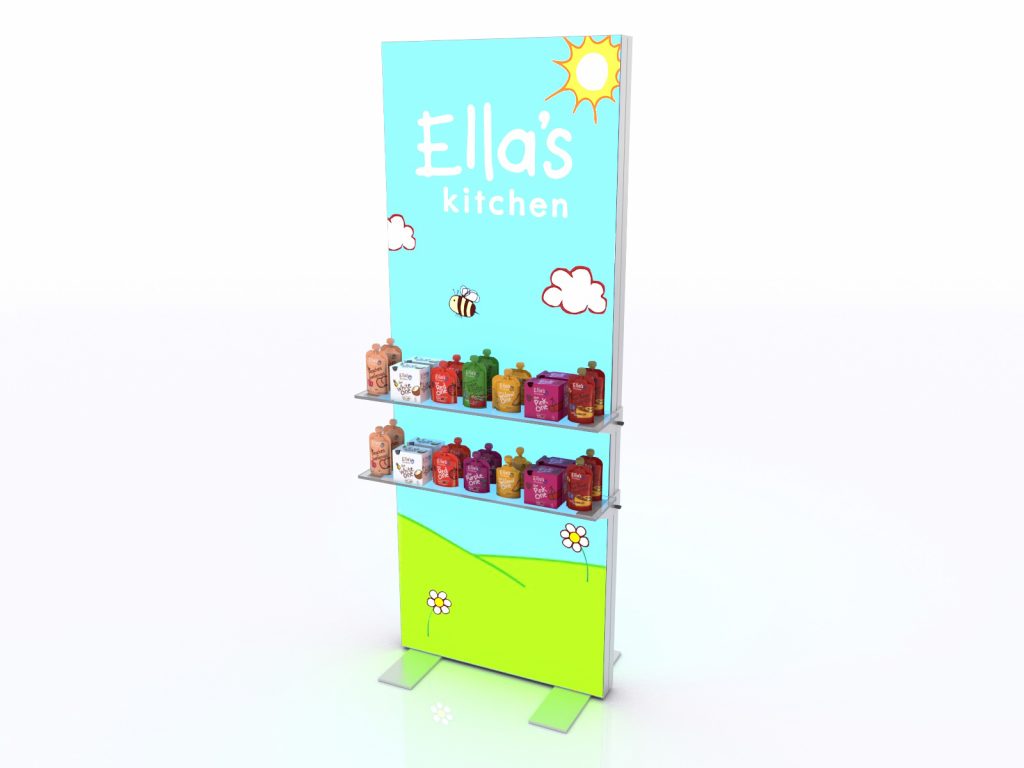 The SEGUE Lightboxes with Shelves take a familiar concept, lightboxes, and transform them into a two-sided billboard using lightweight aluminum and tension fabric graphics. Better yet, these are not ordinary graphics. They are silicone edge graphics or SEG. With SEG, your graphics are perfect every time; there's no guesswork since the silicone fits into the pre-existing aluminum channel.
4. VK-1861 | Sunrise Banner Stand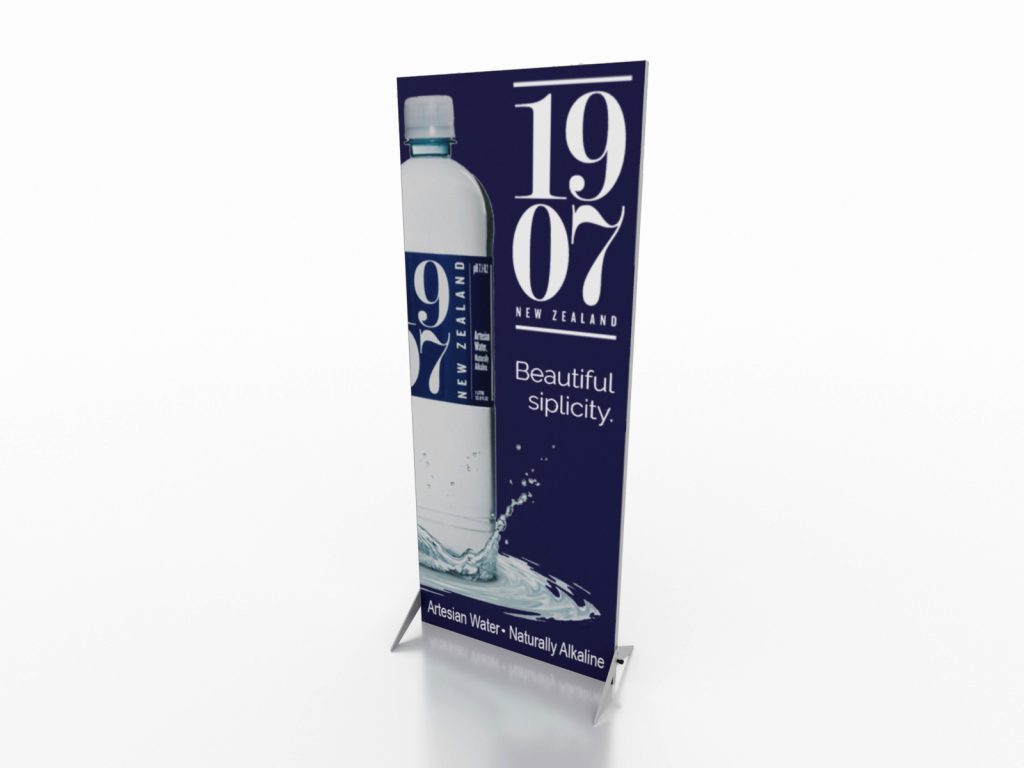 Assembly takes less than 10 minutes. Best of all, the silicone edge graphic guarantees a perfect fit every time, and the fabric graphics mean worry-free performance from show to show. You can even wash them. The Sunrise is the perfect choice for a banner stand that looks amazing and will last for years.
Trade Show Banners with Classic Exhibits
Choosing the right banner stand shouldn't take hours of research. It should be easy. At Classic Exhibits we have a wide range of solutions, all designed to meet your specific marketing needs and budget. Let us assist you with selecting a banner stand that checks every box.
Classic Exhibits has been designing and building solutions since 1993. We've been honored as an Exhibitor Magazine Find-It Top 40 Exhibit Producers and an Event Marketer Fab 50 Exhibit Builders multiple times. Along with numerous Portable Modular Awards.
With over 200 Distributor Partners throughout North America, there's a Classic representative close by to assist with any project. Contact us today whether you need an inline rental display, a double-deck island exhibit, or a contemporary kiosk rental. At Classic, we're not just different. We're better.