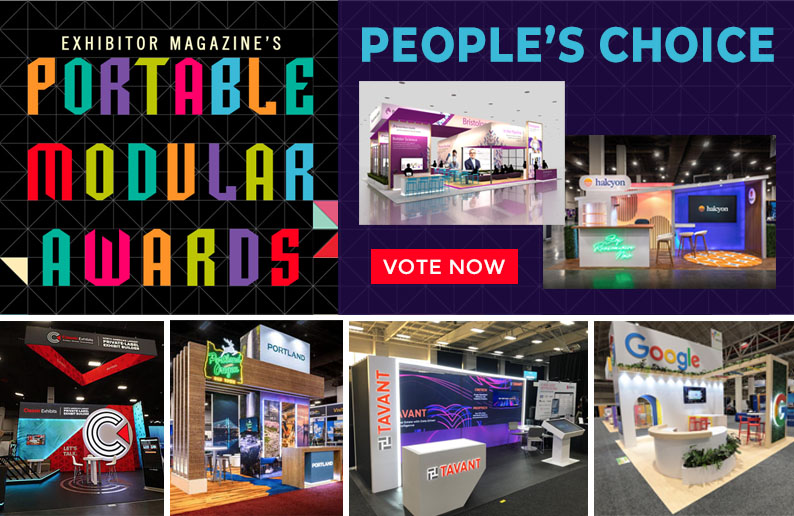 Not long ago, no exhibit industry publication or group recognized portable modular design. None. Zero. Zilch! So your vote for the EXHIBITOR Magazine's Portable Modular Awards is less about winners and losers and more about supporting this segment of the exhibit industry.
Please VOTE! Click on the link: https://lnkd.in/gHW8GZ6
Classic Exhibits | Portable Modular Award Finalists
Bristolgene – Conceptual Design
Halcyon – In-Line Exhibit
Tavant – In-Line Exhibit
Google – Island Exhibit 800 Square Feet and Fewer
Travel Portland – Island Exhibit 800 Square Feet and Fewer
Classic Exhibits – Best Use of Graphics
The PMA Awards ceremony will be held at EXHIBITORLIVE in Louisville on April 25. The ceremony begins immediately after show floor hours close. Approximately 3:00-3:30 start time.