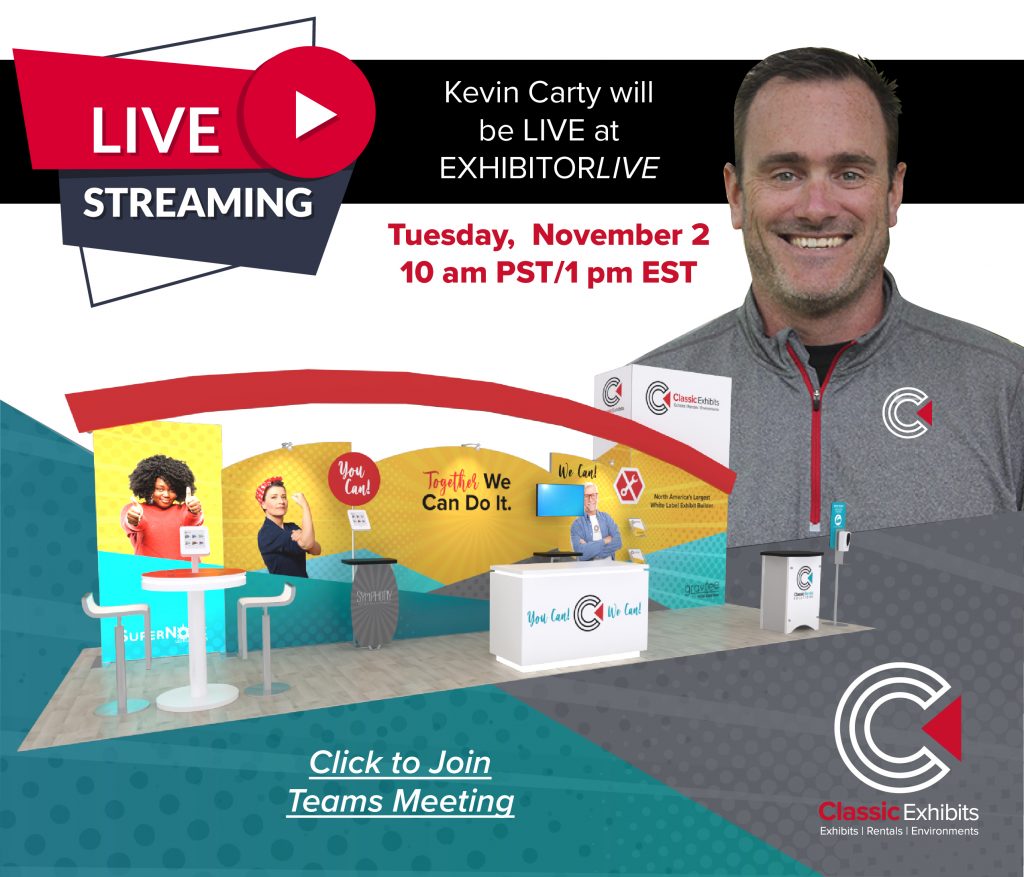 If you're not attending EXHIBITORLIVE, Classic Exhibits still wants you to experience it. On Tuesday, November 2, Kevin Carty will host a live one-hour virtual tour at 10 am PST/1 pm EST. You'll see the Classic booth, chat with some interesting guests, and walk the floor. All live… so it's bound to be entertaining. ALL are WELCOME!
Topics:
Day One Review of Show (attendees, traffic flow, atmosphere)
Current Protocols on the Show Floor
Trends in Exhibit Design from the Show Floor
Feedback from Attendees
Be sure to add the Live Feed to your calendar. November 2 at 10 am PST.
Tags: Exhibitor, ExhibitorLIVE, Kevin Carty