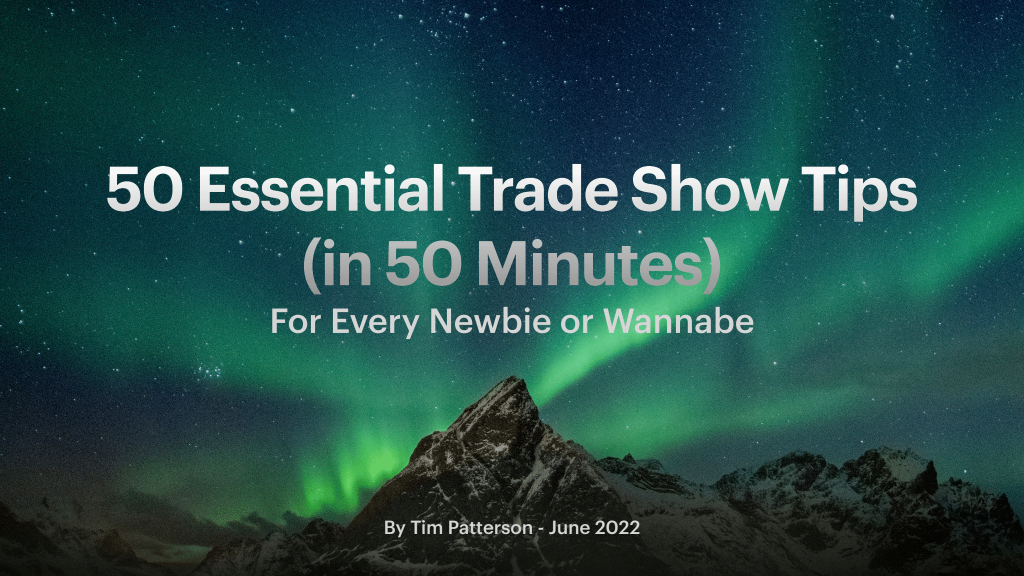 From Trade Show Stupid to Trade Show Smart in 50 Minutes
TradeshowGuy Tim Patterson, the author of two trade show marketing books, pulls from his 20+ years in the trade show world to share ways to get an edge on your competitors on the trade show floor. 
His trade show tips include budgeting, marketing, tradeshow staff training, design, ROI and ROO. Tim shares tricks that you can put into practice right away. Know which metrics to track, what NOT to to in a tradeshow booth, how to pitch the boss on a new exhibit and much more.