Guest Post: John Peck, Strategic Account Manager, CORT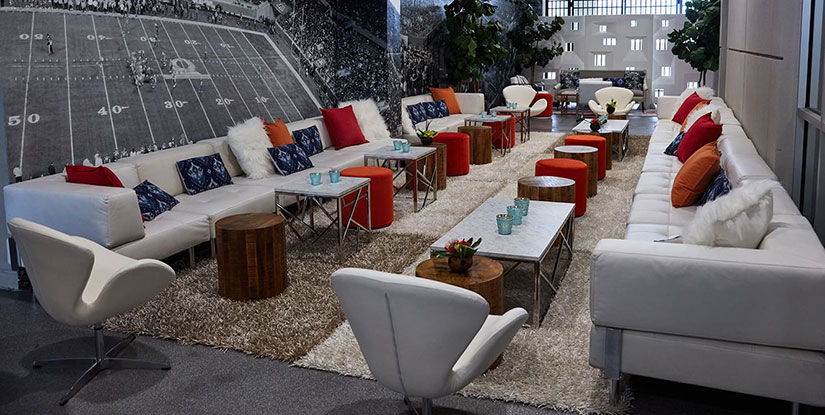 It's time to select rental furniture for your trade show booth. Preferably several weeks, if not months, in advance of your show. With so many choices, it's easy to get lost in the designs and lose sight of the details, like the provider, fees, delivery, and quality. Not all rental companies make it easy, and not all companies have the same high standards. Let's remove any doubts.
Here are the 10 Questions You Should Ask before committing to a rental furniture order. Ask them, then head to Rental Gallery #1 and Rental Gallery #2 to make your selections.
Rental Question #1
Is your furniture rental quote all inclusive? For instance, does it include drayage? There is nothing worse than receiving an invoice after your event with hidden fees that were not disclosed upfront.
Rental Question #2
Has your vendor confirmed stock prior to providing you a quote? This avoids having to make last minute substitutions, which can often reset the entire process for everyone.
Rental Question #3
Is the venue for your event located in a union city? Set realistic expectations regarding delivery and set-by times. Vendors are only allowed to deliver to loading docks in union cities, and delivery to the booth will be dependent on union labor. Don't fall for false promises!
Rental Question #4
Where is your vendor's closest warehouse to the venue? Once you are on the show site, can you make changes? Being able to quickly adapt to requests with nearby resources is critical and can take you from good to great.
Rental Question #5
Does your vendor have onsite representation through the show opening? Having an onsite contact is key to providing superior customer service. Whether it's last-minute requests, real-time delivery updates, or any type of logistical coordination, that point of contact can make all the difference in providing a white-glove experience.
Rental Question #6
How accessible is your vendor for one-off requests or at off hours?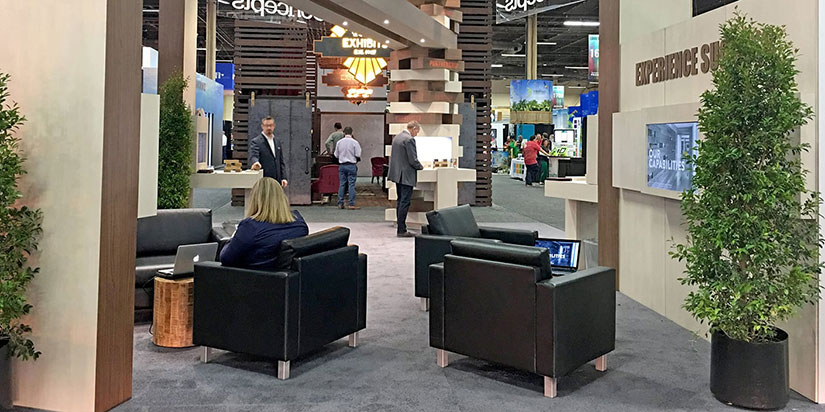 Rental Question #7
How often, and what types of new products does your vendor release? Your vendor should constantly be ahead of the curve when it comes to industry and design trends. New and exciting options that are both trendsetting and functional for high-volume use are a must.
Rental Question #8
How efficient is the ordering process with your vendor, and what kind of turnaround time can you expect when requesting a quote? Our industry operates rapidly and often with very short windows. Your vendor's ability to respond, react, and fulfill at a moment's notice is critical to an event's success.
Rental Question #9
What kind of tools does your vendor provide to assist you in the design process? Make sure your vendor is so much more than that. Seek out a sophisticated partner who can provide you complimentary resources, such as space planning software, inspiration and mood boards, and easily accessible CAD files to help your designers in every step of the process.
Rental Question #10
Are you assigned to a dedicated account manager? Nothing is more confusing than being sent back and forth between multiple persons within one company. Rely on a vendor that has the resources available to assign you one dedicated account manager. This will provide consistency and reliable support, no matter where your event is being held.
Still have questions about rental furniture or anything else trade show or event related. Give us a call or send us an email.
Tags: CORT Rental Furniture, John Peck