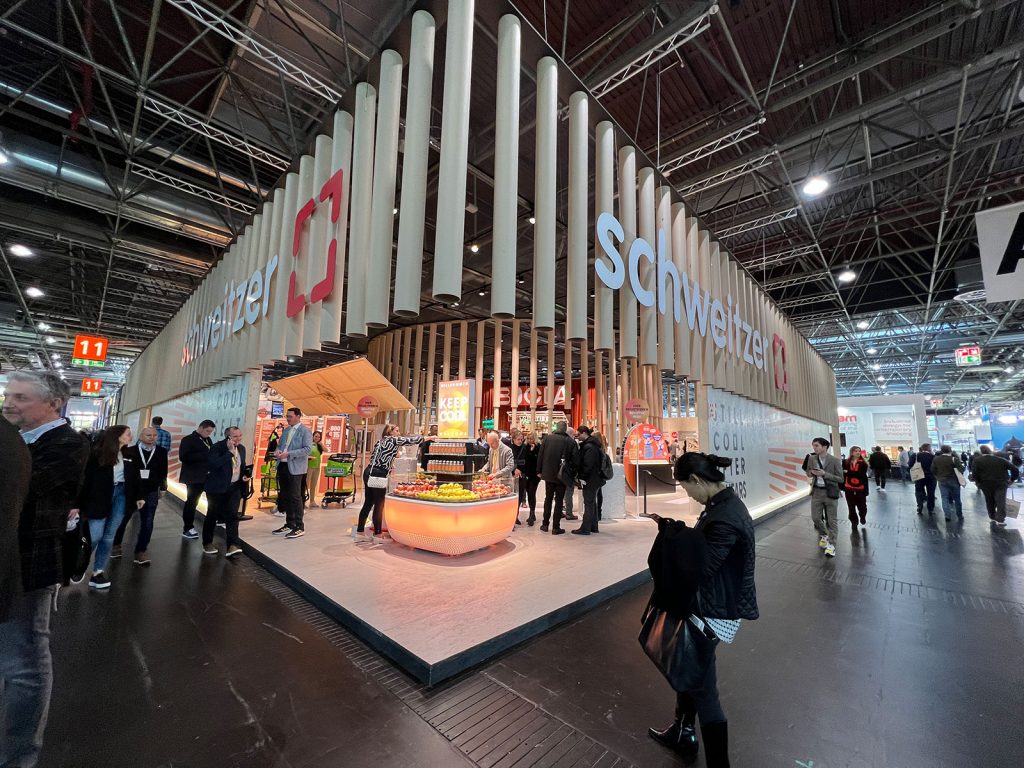 You're in the market for a custom trade show display. While searching, you may have seen phrases like Custom Trade Show Exhibits, Custom Trade Show Booths, or Custom Trade Show Stands. Is there a difference between an exhibit, a booth, and a stand? Not really. They're used interchangeably.
What is and what isn't a custom trade show exhibit? The answer isn't tidy. Custom design and custom construction have evolved in recent years. If you picture a custom display as a specially designed booth, tailored to your specific brand and marketing objectives, and built using wood construction, you would be right. However, it could also be built using aluminum extrusion, modular panels, light boxes, and fabric graphics.
10 Benefits of Custom Trade Show Displays
Imagine ordering a custom suit or wedding dress. The design, the materials, and the size will be tailor-made for you. It will reflect who you are and/or how you want to be seen. A custom trade show exhibit is very similar. Done well, it's an advantage on the show floor.
Here are 10 benefits of a custom trade show display:
Visibility. A custom, well-designed trade show exhibit will increase your visibility compared to your competition and attract more attendees to your booth.
Brand Identity. Trade shows are an uber-competitive space. Increasing your brand identity and building awareness of your products or services is critical. Design your exhibit to communicate your brand's values, mission, and unique selling proposition.
Targeted Audience. A custom trade show exhibit allows you to target your message to a specific audience. You can select colors, fonts, and images and incorporate product demonstrations, interactive displays, and giveaways.
Sales Leads. Generating leads and sales is the #1 goal for most exhibitors. Custom exhibits traditionally attract more attendees.
Networking. Trade shows are a great place to network with other businesses and learn about new trends and developments in your industry. When you have a custom trade show exhibit, you will have a space where you can meet and talk with other professionals in your field.
Education. You can use your custom trade show exhibit to educate potential customers about your products or services. You can hand out brochures and product samples, and you can have staff on hand to answer questions. You can also use your exhibit to host educational workshops or seminars.
Enhance Relationships with Existing Customers. When you have a custom trade show exhibit, you can create a space where customers can come and learn more about your business and your products or services. You can also use your exhibit to host events and promotions that will help you to connect with customers on a more personal level.
Competitive Advantage. A custom trade show exhibit can give you a competitive advantage over your competitors. With a well-designed exhibit, you can create a more professional and sophisticated image for your business.
Reinforce your Brand Messaging. Your custom trade show exhibit can create a consistent brand experience for your customers. Your exhibit can communicate your brand's values, mission, and unique selling proposition while showcasing your company's personality and culture.
ROI/ROO. A custom trade show exhibit can be a significant investment, but it can also be a very good return on investment (ROI) or Return on Objectives (ROO). When you design your exhibit carefully and use it effectively, you can generate leads, sales, and brand awareness. This can lead to increased revenue and profits for your business.
Overall, a custom trade show display is a powerful marketing tool that can help you achieve your business goals. If you are serious about trade shows and trade show marketing, then a custom display is a worthwhile investment.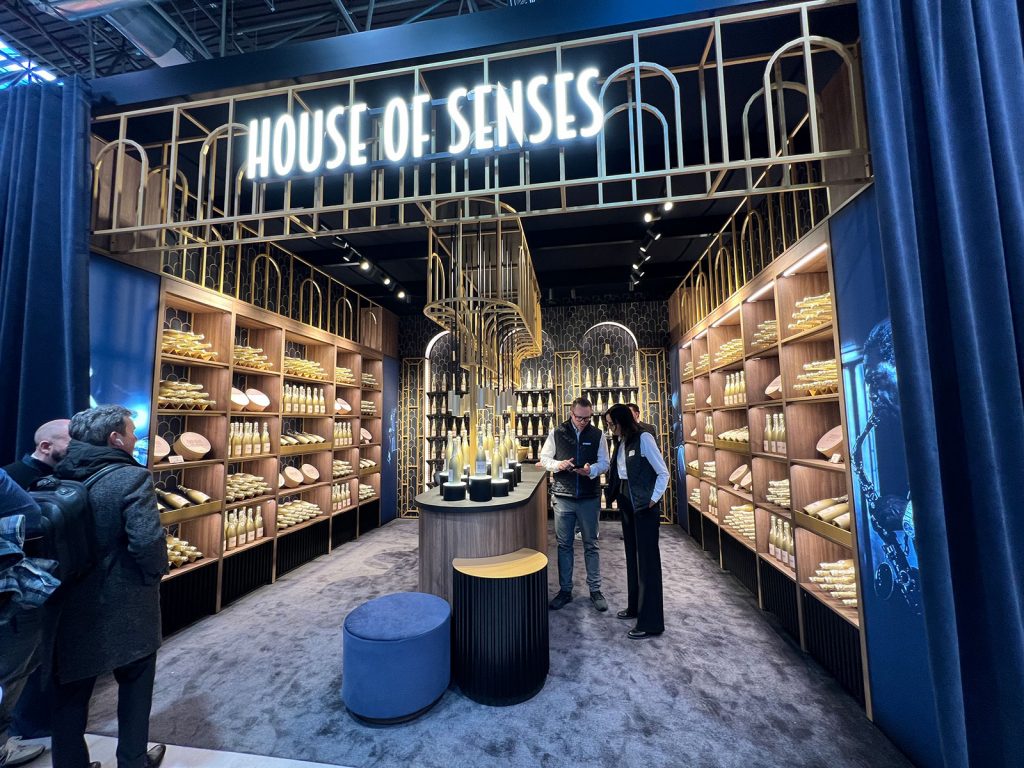 The Evolution of Trade Shows and Trade Show Displays
Trade shows, trade fairs, and expositions have a long and rich history, dating back to the Middle Ages. The earliest trade shows were known as fairs, and they were held annually or on specific days a year, usually at geographically favorable locations and in conjunction with a religious festival in order to benefit from the rush of the public. The tradition of trade shows in the spring and fall continues today.
Beginning in the late 1700s, industrial exhibitions in Europe and North America became more common because of the Industrial Revolution. In the late 1800's, annual industry-specific trade shows gained traction, spreading from European manufacturing centers to North America. By the 20th century, trade show companies came into existence to manage the trade show industry, and permanent trade show grounds or convention centers were established as venues that featured a rotating calendar of trade shows.
Notable trade shows in history include
The Great Exhibition of 1851 in London was the first truly international trade show and attracted over 6 million visitors.
The Paris Exposition of 1889 featured the Eiffel Tower and other iconic landmarks.
The New York World's Fair of 1939 showcased the latest technologies and innovations from around the world.
The Consumer Electronics Show (CES) has been held annually in Las Vegas since 1967.
The Mobile World Congress (MWC) has been held annually in Barcelona since 2006. There's also a Las Vegas MWC.
The modern history of trade shows is one of growth and evolution. In the early 20th century, trade shows were primarily used to showcase new products and services to buyers and distributors. However, over time, trade shows have become more sophisticated and now serve a variety of purposes, including
Launching New Products and Services. Trade shows are ideal for introducing new products and services. Businesses use trade shows to generate leads, build brand awareness, and demonstrate their products and services to potential customers.
Networking with Potential Customers and Partners. Trade shows bring together people with shared professional or personal interests. This can lead to new sales opportunities, partnerships, and joint ventures.
Learning about the Latest Products and Services. Trade shows are a showcase for the latest innovations. Walking the show hall is an excellent way to learn about new technologies and trends.
Gaining Market Intelligence. There's no better place to gain insights about your competition and the overall market landscape than at a trade show. You can see what your competitors are doing and identify new opportunities for your business.
Recently, trade shows have also become more interactive and experiential. Businesses are using a variety of technologies and marketing tactics to create engaging experiences for attendees. For example, some businesses are using virtual reality to give attendees a preview of new products or services. Others are using social media to connect with attendees before, during, and after the show.
Emerging Trade Show Display Trends
Technology. Technology is playing an increasingly important role in trade shows. Businesses are using a variety of technologies to create engaging experiences for attendees, such as virtual reality, augmented reality, and artificial intelligence.
Experiential. Trade shows are no longer just about showcasing products and services. Businesses are now focused on creating engaging experiences for attendees. This could include interactive exhibits, demos, and networking events. This could be as simple as casual cornhole contests to competitive video games. More and more exhibitors recognize the blending of education and entertainment as the key to creating meaningful interactions with potential clients.
Fabric Graphics. The fabric graphics, specifically SEG fabric graphics, rule trade shows. In the past, large fabric graphics were expensive, labor-intensive, and fragile. Not anymore. Nearly all exhibits include expansive vertical or horizontal fabric graphics and are often backlit with LED lights (see below).
LED Video Panels and Lighting. The introduction of LED lighting and video has elevated trade show exhibits from the smallest tabletop to huge double-deck islands. This transformation is still evolving as exhibit builders incorporate LED lighting in both dramatic and subtle touches throughout their designs. Expect to see more and more LED video walls as the cost declines and the exhibitors feel more comfortable creating compelling content.
Aluminum Modular Walls and Modular Design. Walk any trade show floor during installation and you'll see hundreds, if not thousands, of aluminum modular walls. These lightweight panels often replace or augment custom wood construction by doing the "heavy lifting" of creating the flat or curved walls necessary for any inline or island exhibit. Combining these with custom wood structures not only reduces the overall weight of an exhibit but also allows exhibitors to redirect the budget into design features or activities that directly impact attendees in their booth, like presentation stages, casual seating, LED video panels, and interactive demos.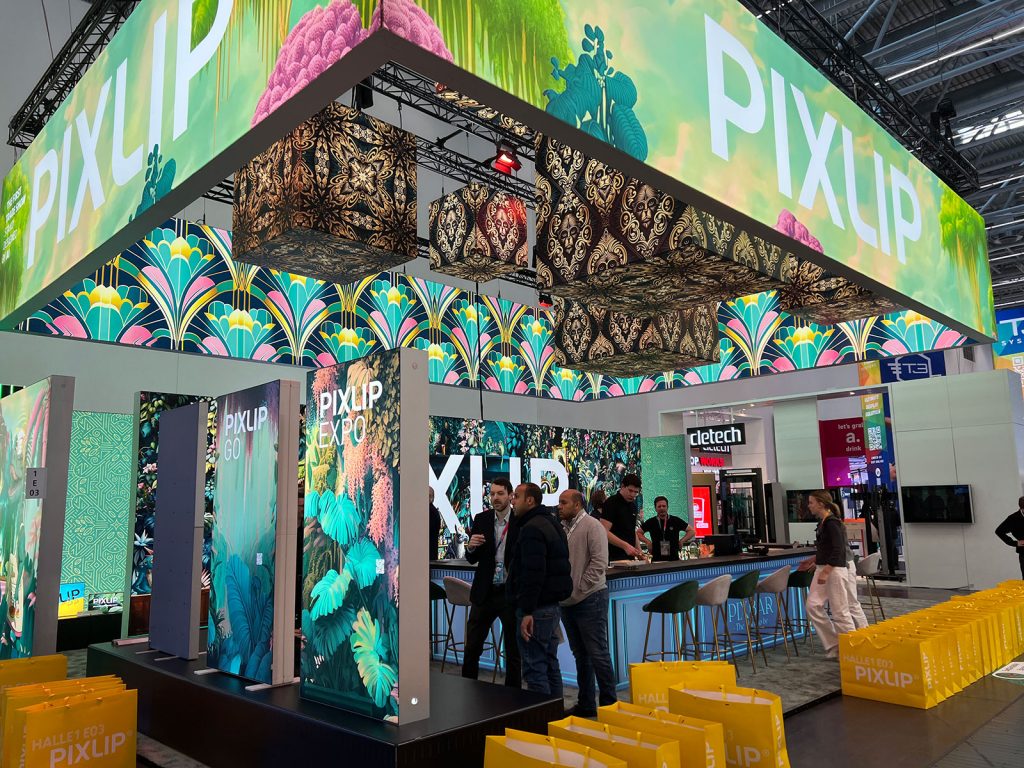 Custom Displays vs. Standard Displays
To some extent, any and all displays can be customized. That customization may be as minor as your graphics on the structure. While that may seem a stretch (pun intended), in reality, graphics are almost always the most important visual element of your display. So what do most industry "experts" define as a standard display? Let's segment them into 5 categories.
1. Pure Budget Portables. Pure Portables are typically inexpensive displays, like banner stands, pop-up displays, or basic tube systems with pillowcase fabric graphics. They're functional, lightweight, and some would say "disposable" since if they break, it's rarely worth the cost or the effort to fix them.
2. Portables. Higher-quality portable displays may have accessory options like shelves, monitor stands, and counters. They don't necessarily appear much different than Pure Budget Portables, but they'll perform longer and include better packaging.
3. Portable Modular. If you like options, then you'll love portable modular displays. These offer mix-and-match frame shapes, a wide assortment of accessories, and durable yet lightweight construction. The Symphony Portable System is a good example of this category.
4. Modular Wall Systems. Traditionally, custom wood exhibits are built using wood panels that attach with camlocks. The surface typically has a laminate finish and may include vinyl graphics. Modular Wall Systems are double-sided lightweight aluminum panels that can be finished with direct print Sintra graphics or SEG fabric graphics. Not only are they lighter than wood panels, but they come in flat and curved shapes and can be stacked to create towers and ceilings. Modular Walls are also the ideal building block for custom rental displays.
5. LED Lightboxes. If you were to identify the most important changes to exhibit design over the past 5-10 years, LED lightboxes (and LED lighting in general) would be #1 on the list. Not so long ago, lighting was expensive, the options limited and fragile, and the installation tricky. Lightboxes are now available for tabletop displays, inline portables, modular systems, custom wood displays, and hanging signs.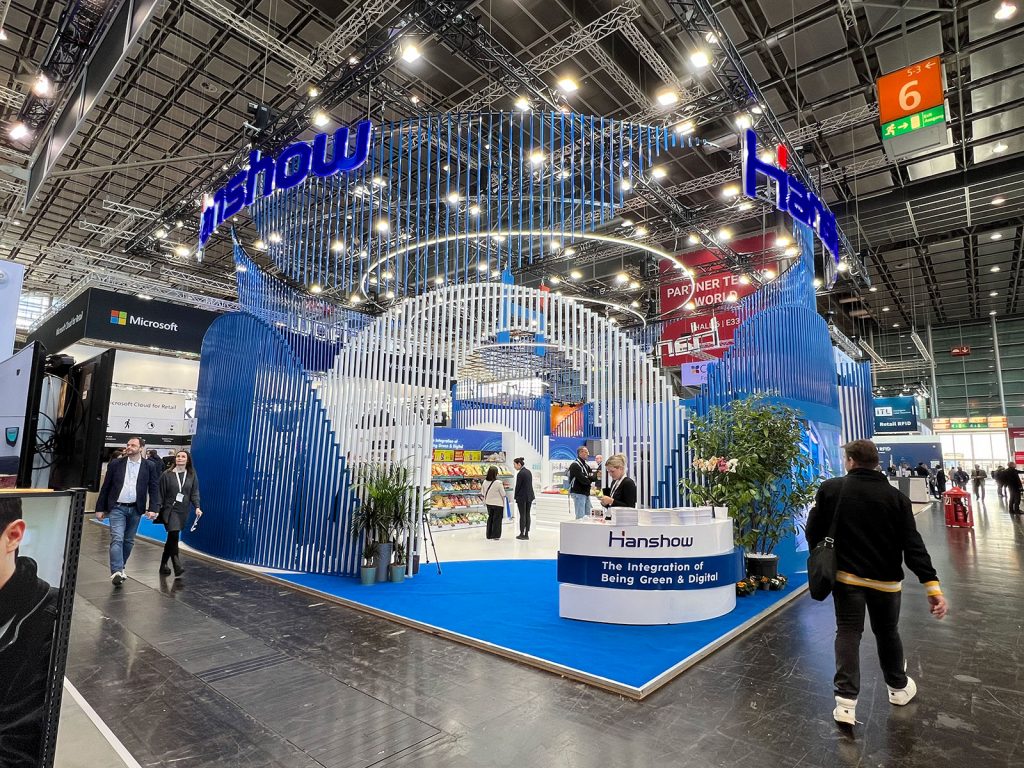 Classic Exhibits: Your Partner in Custom Trade Show Displays
How do you create a custom trade show design you love without multiple meetings and revisions? Get the designer and the decision-maker to talk to one another. It works! The designers at Classic Exhibits have held thousands of design meetings with clients over the years. We've developed a detailed process that quickly identifies your trade show objectives, brand requirements, and budget.
For 35 years, Classic Exhibits has been designing and building creative custom solutions for our Distributor Partners and their clients. As the largest private-label exhibit manufacturer in North America, we have the unmatched capability, capacity, and creativity to create 3D projects ranging from 10 x 10 inline displays to 60 x 80 double-deck islands. Find success on the trade show floor with an exhibit that reflects your marketing message. For more information, see www.classicexhibits.com and explore Exhibit Design Search or request a meeting with a Classic Distributor Partner.
Tags: classicexhibits, custom exhibits