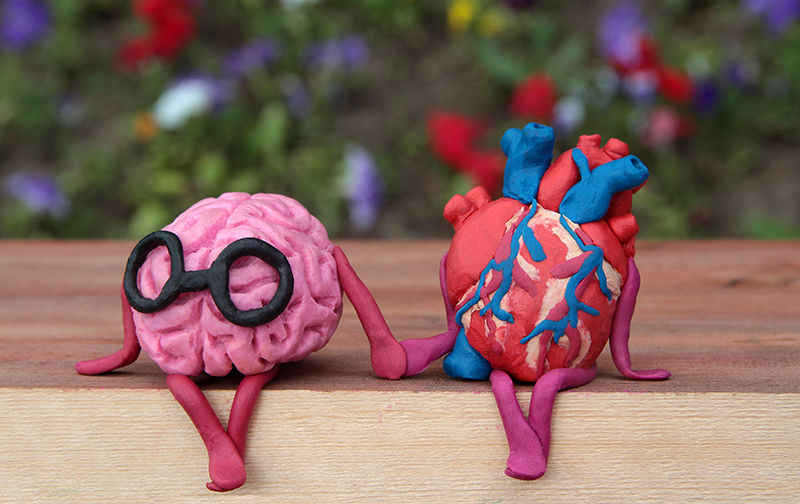 Trade shows can be brutal for attendees and exhibitors alike. Just consider the intensive planning, travel, installation, and long hours before, during, and after the show hours. It's a big commitment, both physically and financially, so smart trade show marketers look for creative tricks to entice attendees to visit their booth.
Of course, there's no substitute for the basics of pre-show marketing, exhibit design, branding, and staff training. That goes without saying. Beyond that, many exhibitors neglect to create an environment where attendees feel comfortable and want to spend time. Thankfully, it doesn't have to cost an arm and a leg to win the hearts and minds of potential clients. Feed them. Give them a place to relax. And get them charged up!
The Five Essentials
1. Food/Candy. If you have ever attended a European trade show, you know that many exhibitors have (at the very least) cheese and crackers in the booth. Unlike in Europe, serving food can be problematic at most U.S. venues because the convention center has an exclusive contract on food and drinks. Which means being creative with the food you offer.
Most venues will look the other way if you are giving "selective" guests candy, protein or breakfast bars, or even bagged cookies. More elaborate promotions like ice cream sundaes or taco bars require show approval, but smaller items are rarely a problem if handled discretely. Trade show attendees welcome munchies after strolling the floor for hours, especially if it's presented as a special treat unavailable to the general public.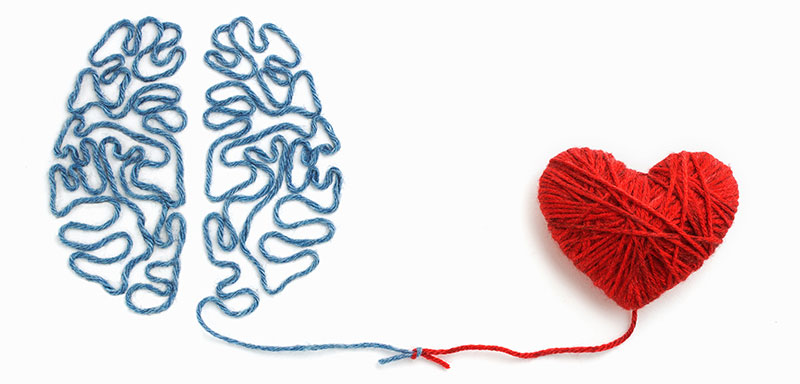 2. Water. Like food, most venues are very protective of drinks since the markup is so lucrative. However, many exhibitors pack cases of water in their crates for their use during setup and for the staff during the show, which they keep in the storage closet or counters. You certainly don't want someone fainting in your booth from dehydration, so having some spare water is probably a good idea as long as it's not being handed to every attendee passing by your booth. Wink. Wink.
Here's an idea you might consider. Eco-systems Sustainable Exhibits, a designer and builder of eco-friendly trade show displays, brings branded boxed water to their events. Boxed water is more eco-friendly than plastic bottles and is more efficient to produce and ship. Plus, it's unusual and rarely identifiable as water by the show halls. Click HERE to learn more about Boxed Water. 
3. Entertainment. Face it… you yearn to be entertained at a trade show. If there's a magician, you stop and watch. Same with virtual reality demos. Entertainment doesn't have to be expensive, and it should never be a distraction from your messaging. But there are always ways to intertwine your message with a simple game like electronic darts or Wack-a-Mole or golf. The key is to attract the right attendees, not just anyone bored and eager to win a prize. If you don't feel you have the time or the creativity to create and manage the entertainment, work with your exhibit house. They know lots of companies dedicated to matching your show objectives with targeted entertainment.
4. Comfortable Furniture. EVERY ATTENDEE appreciates comfortable chairs or loveseats in a booth, regardless of the booth size. Furniture encourages clients to linger so you have time to assess their needs and suggest solutions. Thankfully, modern rental furniture comes in a wide variety of styles and colors to match most exhibit designs and colors. As an exhibitor, you need to decide if you want private or semi-private meeting spaces, whether you need tables, and how you need to structure the space. Keep in mind, you are not creating a lounge for everyone to plop down, answer emails, and check their social media. It's for business and business conversations.
BTW – Don't let anyone tell you that booths should never have furniture because it will encourage your staff to sit and do nothing. That's a not a furniture issue. It's a training issue which indicates that the booth staff doesn't understand your company's trade show goals.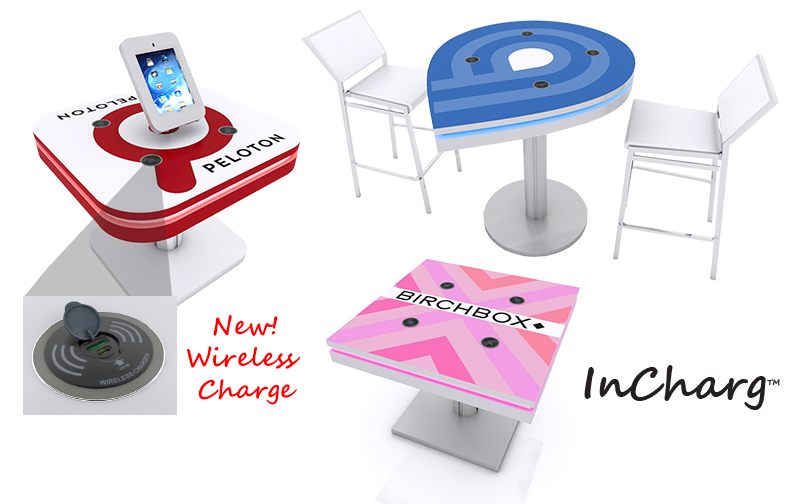 5. Power/Charging. Why fight it? Everyone has a smartphone. Some have several, plus a tablet or laptop at the show. And even with the improved battery life of most devices, we're all power nomads searching for an electrical oasis on the show floor. Be smart. Give them what they want with charging stations. Thankfully, modern charging solutions don't have to look like something you stole from the airport. There are contemporary bistro, coffee, and meeting tables along with standalone charging kiosks. All with branding options that complement your overall graphic theme. Many include both USB and wireless charging options. Many are available for purchase or to rent. See a wide selection HERE.
Gone are the days when you exhibitors could rely on bold graphics and an attractive exhibit to draw attendees into their booth. Trade shows are more competitive and complex than ever before. You need to understand today's attendees – what they want and expect and how they decide which exhibitors to visit before and during the show.
Nothing is more important than quality touches with a potential client on the show floor. Creating an atmosphere that's welcoming, inviting, and entertaining is a step in the right direction to win the heart and mind of your next big customer.  
–Mel White
mel@classicexhibits.com
http://www.linkedin.com/in/melmwhite
**********************************************
Classic Exhibits Inc. designs and manufacturers portable, modular, hybrid, custom, rental exhibit solutions. Classic Exhibits products are represented by an extensive distributor network in North America and in select International markets. For more information, contact us at 866-652-2100 or www.classicexhibits.com.