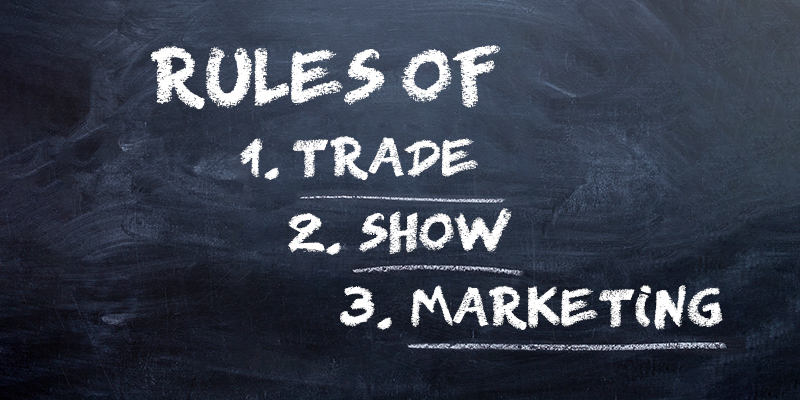 Trade Show Marketing isn't complicated. It can be reduced to three simple rules. Everything else is a business decision. Here's the difference: Buying a 10 ft. portable vs. 20 ft. custom island — that's a business decision. Staying at the Hilton vs. the Quality Inn — that's a business decision. Getting a professional presenter for the booth — that's a marketing decision.
Confused? Here's ALL YOU NEED TO KNOW about trade show marketing to be successful.
Rule #1. Problem and Solution.
Your message must state a problem and a solution, either explicitly or implicitly. Attendees are there to find solutions. They may not know they have a problem until you provide the solution. When Chrysler introduced the minivan back in the 80's, their marketing focused on showing families that their vehicle was either too big or too small. In an attempt to be clever or creative, we forget we're selling something. Selling is all about identifying needs and pains… and then providing the right solution.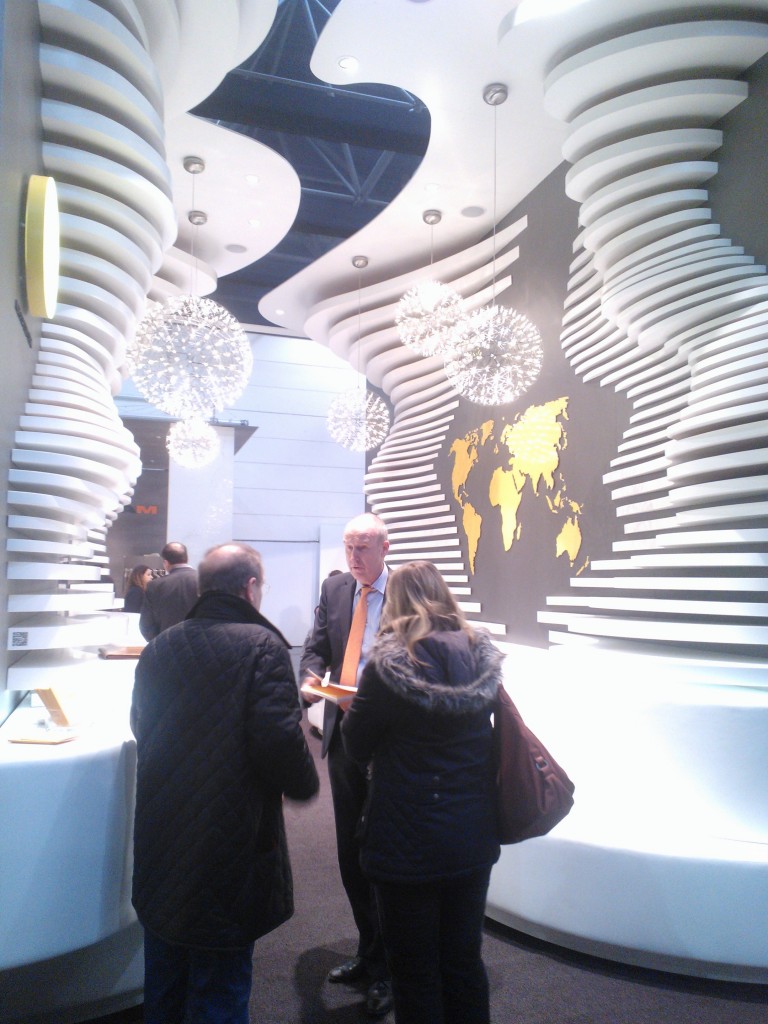 Rule #2. Get Noticed.
It's called a "show" for a reason. You spent money to be seen at the show. BE SEEN! Does that mean dressing in a clown suit and standing in a booth made of balloons? No, unless that's your culture (or you are selling balloons). Most companies approach trade show exhibits and graphics like they're buying a mid-priced sedan: "I'd like a Honda Accord in silver." Take a chance. You want to be different. That doesn't mean it shouldn't be practical and contain everything you need to showcase your product or service. Even Melba Toast doesn't have to be Melba Toast at a trade show.
Does your product lend itself to a professional presenter? That's one way to get noticed.
Pre-show marketing. There's no better way of getting seen than by developing a pre-show campaign that drives attendees to your booth. In today's Internet-driven, social media-focused market, getting someone's attention before the show is as important, if not more important, than being seen at the show.
Rule #3. The Right People.
If you bring ten people to the show, at least six are the wrong ones. Why?
They don't know the products and services
They don't have charismatic people skills
They are not personally invested in the show results
They did not participte in the pre- or post-show planning.
Two out of four doesn't cut it. A trade show isn't a vacation. It's a strategic investment.
You'll often hear that 80% of trade show leads are wasted. I don't know if that's true, but I do know that bringing the right employees to the show solves that problem. The right employees won't let a lead sit on someone's desk or be forgotten on a jump drive. They're relentless about post-show follow-up because they understand how much time, effort, and money went into planning and participating in the trade show.
Want to be a trades how star? Focus on these three rules. Everything else, while important to your bottom line, your ego, or your HR Department, is just a business decision.


–Mel White
http://www.linkedin.com/in/melmwhite
mel@classicexhibits.com
**********************************************
Based in Portland, Oregon, Classic Exhibits Inc. designs and manufacturers portable, modular, and custom-hybrid exhibit solutions. Classic Exhibits products are represented by an extensive distributor network in North America and in select International markets. For more information, contact us at 866-652-2100 or www.classicexhibits.com