Take a breath
Enjoy the summer
Fall is coming
We've got your back
Send us your overflow
Deep Breaths by Jen LaBruzza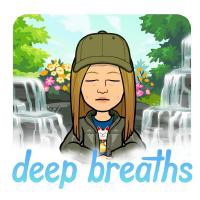 A gentle poetic reminder that although it's feeling Easy Like Sunday Morning right now, the Manic Mondays of Fall will be upon us before we can say, "20 x 40 island."
And in case you missed our EXHIBITORLIVE memo, Classic Exhibits is North America's Largest Private-Label Exhibit Builder. That means you don't have to say, "No." Just tap into our custom, modular, portable, and rental capabilities when your production schedule is maxed out.
So, as we pause and catch our breath, remember the Early Bird gets the BEST spot in the production schedule. It's time to contact those Lazy Daisy clients and get those creative juices flowing. Reach out to our Sales Team, Designers, or Project Managers for assistance and let's start filling up our dance cards.
Rental Winter Turns into Rental Fall by Jim Shelman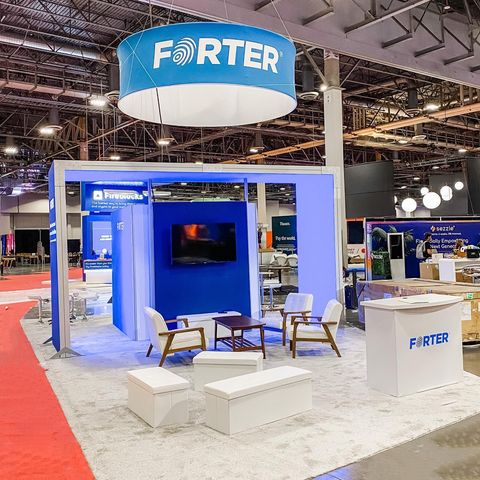 Sales: Q1 and Q2 Rental orders broke all previous sales numbers for Classic Rental Solutions. Early numbers show more of the same for the second half of the year.
To support our growth, we've added office and production staff. Josh Christensen joined CRS as a detailer, and he also manages our rental inventory. Kristofer Viaes and Victoria Writer are Project Coordinators. All three have already proven to be invaluable.
As you know, CRS's inventory is both large and expansive, but our most popular components continue to be SuperNova Lightboxes and Gravitee Modular Walls.
Gravitee Modular Walls have become our rental backbone. Backwalls, towers, conference rooms, storage rooms, kiosks, and counters using Gravitee and SuperNova are being utilized in every possible configuration. It's hard to imagine how we ever managed without the versatility of these options, along with ClassicMODUL, to create any design imaginable.
Trends: We're seeing an increase in extended rentals for multiple shows, along with repeat orders with replacement graphics and minor design tweaks. Repeat rentals with no changes (except cleaning graphics) are more common. Yes, graphics can be cleaned and look like new again.

Award: Classic won Exhibitor Magazine's People's Choice Award for the Technolutions Slate Rental 20' x 60' Design with our Distributor Partner Jill Kinduell, Owner of Total Graphic Source.
We look forward to working with many of you on your upcoming rental projects, and we sincerely thank you for your business!
Fast and Furious Webinar Recordings

Over the past two months, we've hosted five Fast and Furious webinars. And more are coming! Expect a webinar on Interactive Games for trade shows (see the new gallery in EDS) and an Exhibit Design Search tutorial, titled "EDS and Coffee are for Closers!" 😉 If you missed any of the Fast and Furious webinars, we uploaded the recordings to YouTube.
EXHIBITORLIVE and WIE Videos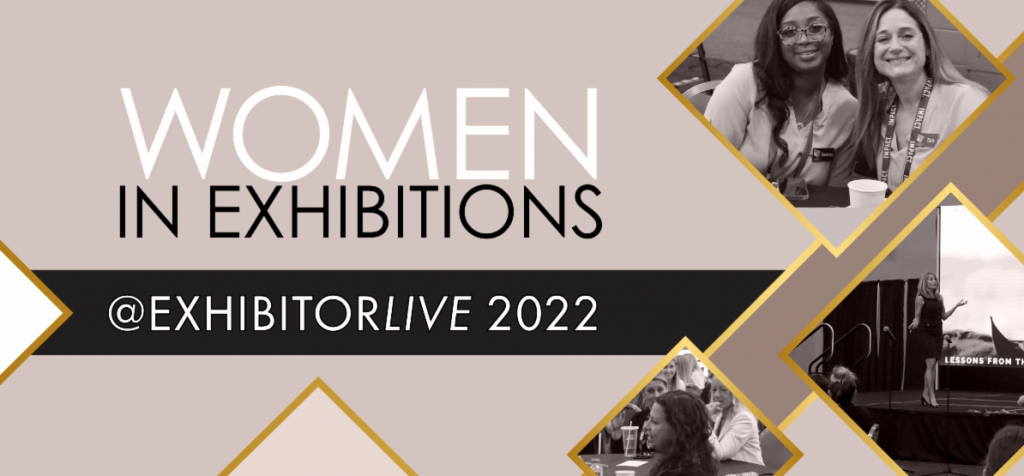 Finally, if you missed EXHIBITORLIVE or if you attended and want to see if made the final cut, see the two videos below. Kudos to our own Glenna Martin for documenting the show and creating both videos.
The 4th Annual Women In Exhibitions Breakfast was a huge success! Over 100 women gathered on June 22 in the Connection Zone at EXHIBITORLIVE. All who attended enjoyed a delicious breakfast and shared their personal experiences during a special presentation.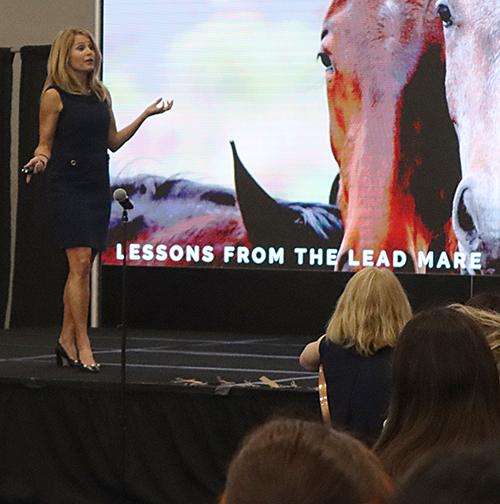 Guest speaker MaryCay Durrant provided insight into how women are uniquely positioned to take on leadership roles in ways that fulfill our desires for meaning, connection, health, and prosperity. Women In Exhibitions is proud to provide quality content and networking opportunities for the women in our industry, and this event was no exception.
This was all possible due to our generous sponsors:
Diamond – EXHIBITOR Media Group, Classic Exhibits Inc.
Platinum – Hill & Partners
Gold – Brumark, Centerpoint Marketing, CORT Events, Design Factory Las Vegas, Hamilton, Impact XM, NuVista, Pinnacle, Taylor
Silver – Access TCA, ASTOUND, beMatrix, ProGlobalEvents, Condit, Czarnowski, Deckel & Moneypenny, ExhibitForce, Genesis Exhibits, MSM, Steelhead, Xzibits, EDPA Las Vegas Chapter