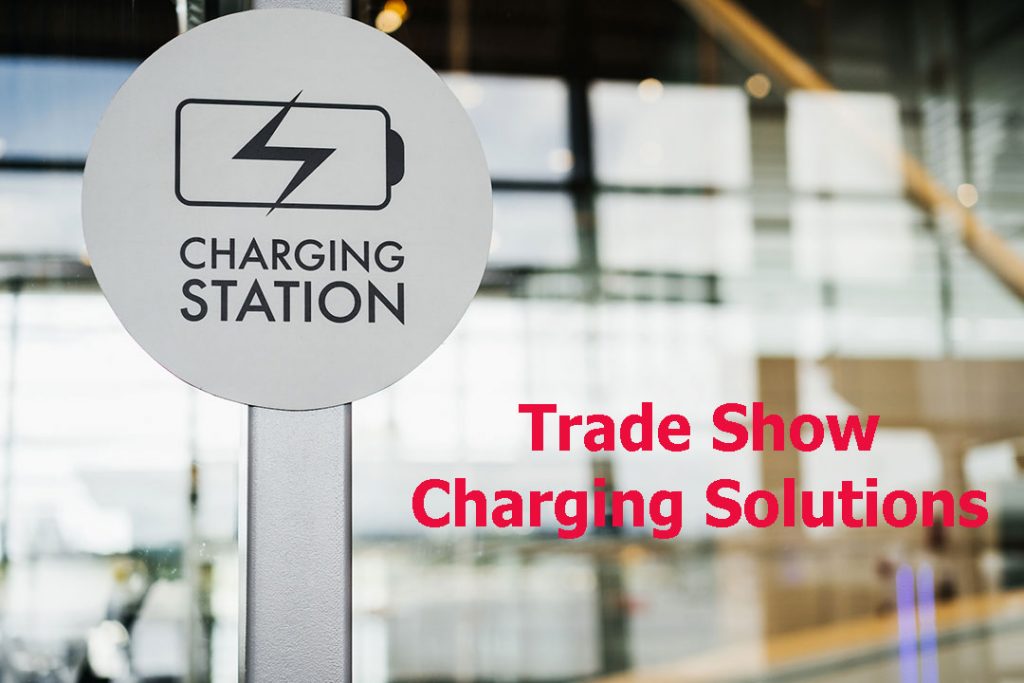 In today's trade show environment, power matters. Electrical power that is. The exhibits with easy, fast, and uncomplicated charging stations are destinations for attendees. Having a charging station almost guarantees more booth traffic, and since charging any device takes time, your "charging" sales leads will be qualified. Plus, there's not a booth staffer in the world who doesn't love having a charging solution for their phone within reach. No more wandering the show floor in search of a 110 outlet.
We're all addicted to our smartphones and tablets. And when our battery indicator edges dangerously close to 25%, we start to panic. Rightfully so. We need these devices to conduct business and stay in touch with family and colleagues, like at a trade show or exhibition. Savvy exhibitors are adding charging options, like dedicated kiosks or charging ports/pads into their exhibit design in counters, tables, and pedestals.
Why Invest in a Phone Charging Station for your Event?
Ten years ago, charging stations were an attraction. Five years ago, they were a convenience. Now, they're an expectation. Not having charging options, whether wired or wireless, says to potential clients and to your staff that you just don't care. That you're fine with them wandering the floor in search of a connection.
Connections Lead to Conversations: Charging takes time. That time allows people to chat and learn more about one another and their business needs. Conversations are good. Think of charging stations as the 21st Century water cooler. Want to know the latest gossip or tap into the latest trends? Hang out at the charging station.
Charging Sends the Right Message: Ever see someone sitting on the floor at an airport, convention center, or event charging their phone or tablet? Was that someone you? Then think of those times when a convenient charging option was available where you could sit, relax, eat, and talk with other people. Which one made you happier?
Charging is Inexpensive: Not so long ago, charging kiosks were ugly and expensive. More like electrical octopuses than an attractive accessory in your booth or at your event. Anymore, charging can be incorporated into counters, pedestals, tables, and stands at a modest price. Best of all, those counters, etc. will not only match your overall design aesthetic but also be inconspicuous (yet easily available).
Phone Charging Station: Our Top Picks
Towers
MOD-1470 | Power Tower: The Power Tower is available in three designs, all with two-sided backlit graphics and multiple charging pads. These standalone kiosks are elegant yet rugged enough to survive years of trade shows and events.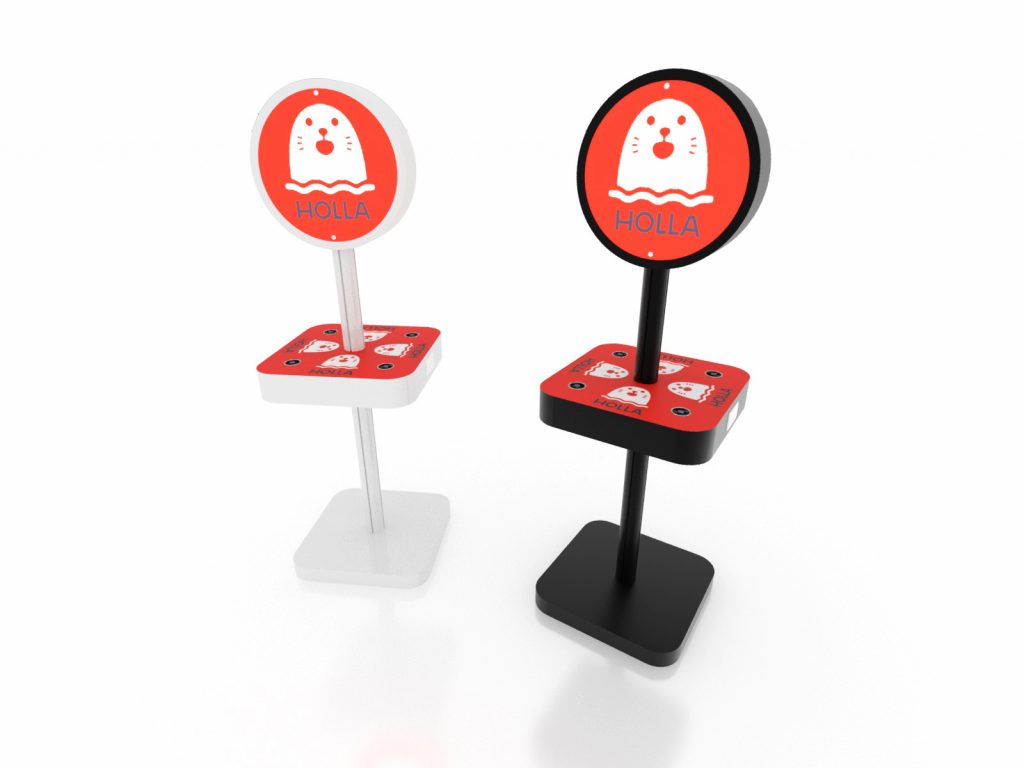 MOD-1475 | Lightbox Stand: Think of it as a visual beacon attracting clients. The stand includes large double-sided backlit graphics and (4) wireless/USB pads. It even has LED accent lighting around the countertop for an added design flair.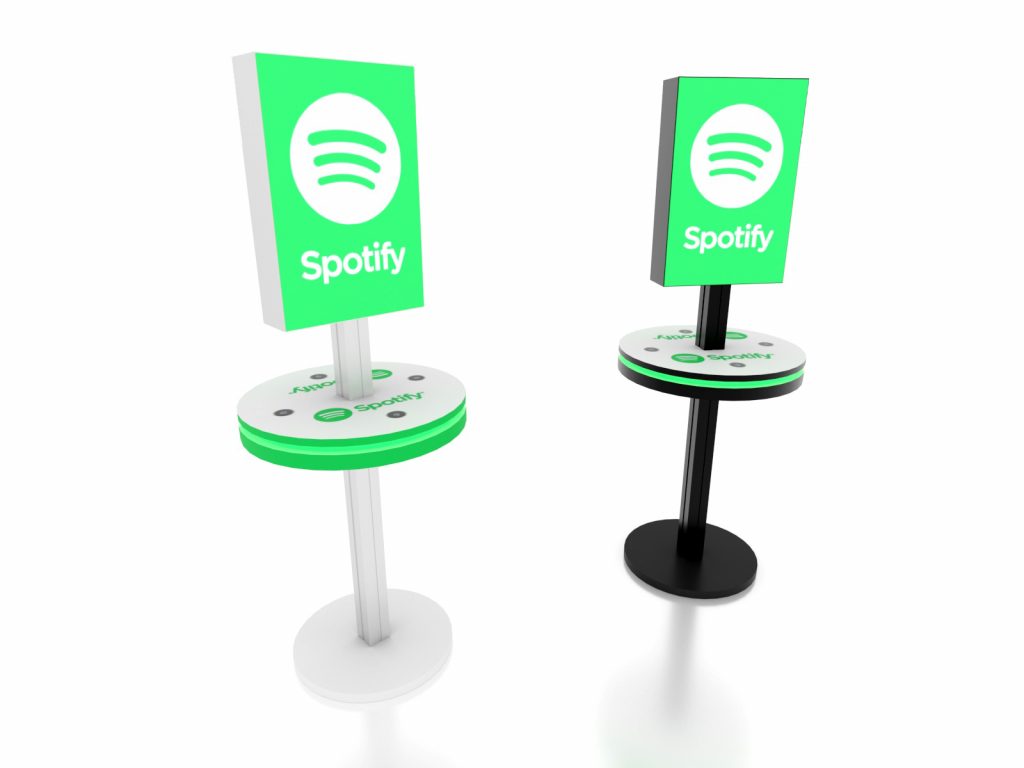 MOD-1474 | Monitor Stan: Back-to-back monitors make this an ideal choice for sharing information about products and services while charging a phone, computer, or tablet.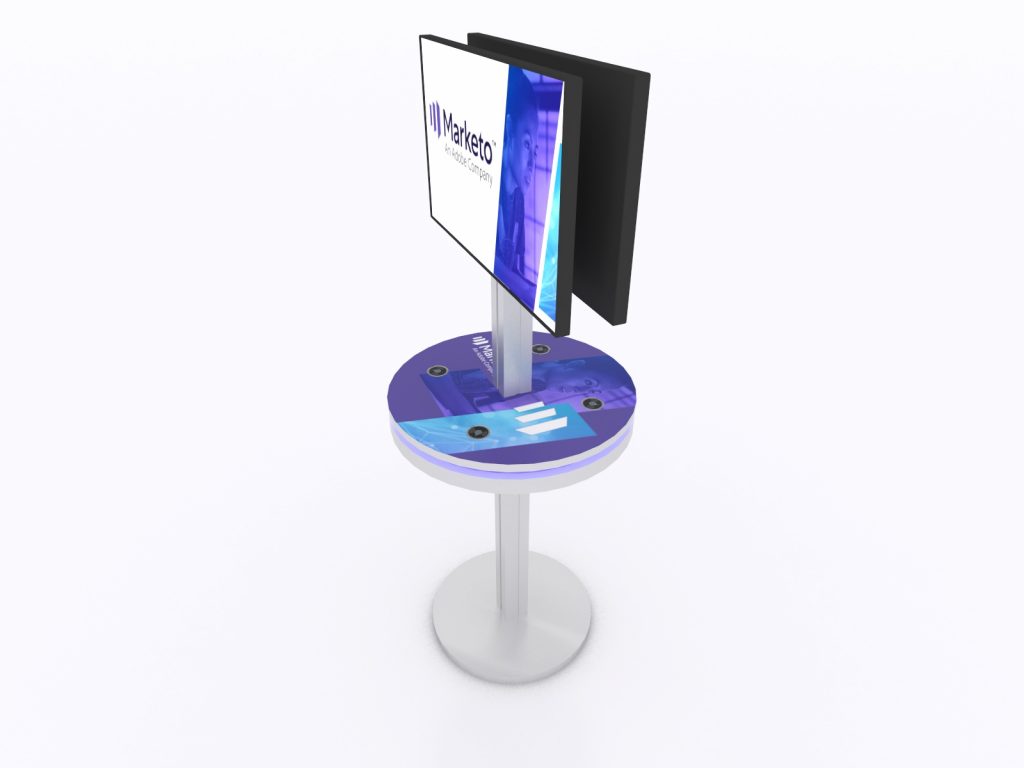 Conference Tables
MOD-1488 | Conference Table: At 72" L x 42" W, this executive conference table with charging pads is perfect for a meeting room or an island exhibit.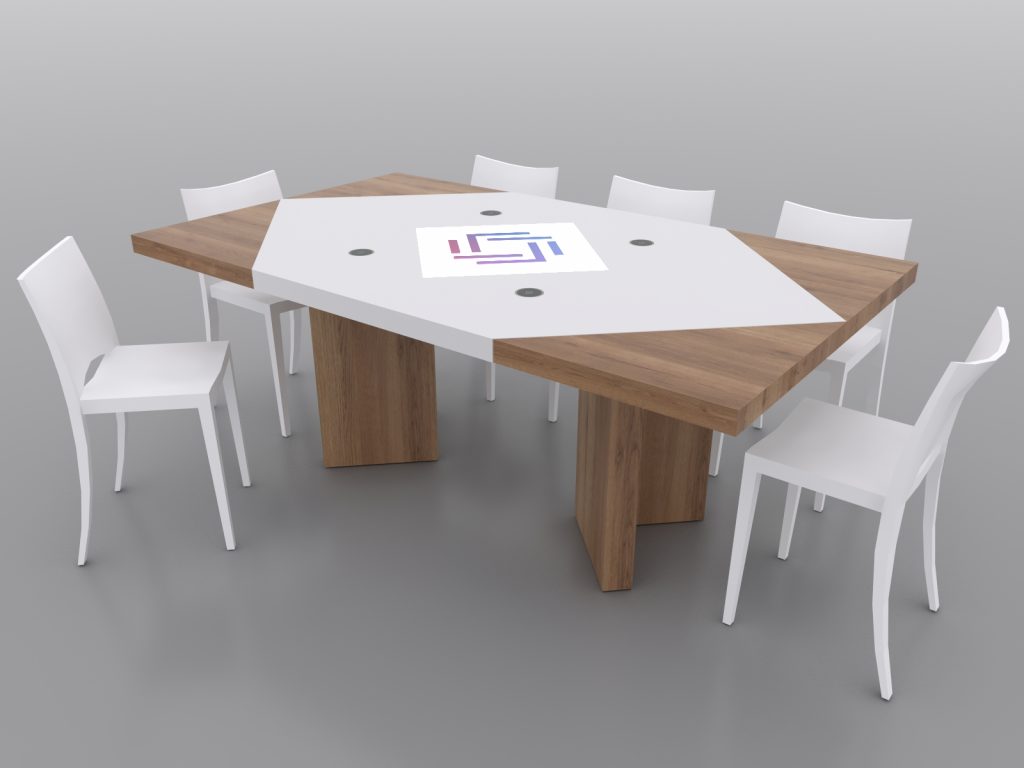 MOD-1482 | Charging Table: A stylish and upscale table for meetings with potential clients at an exhibition.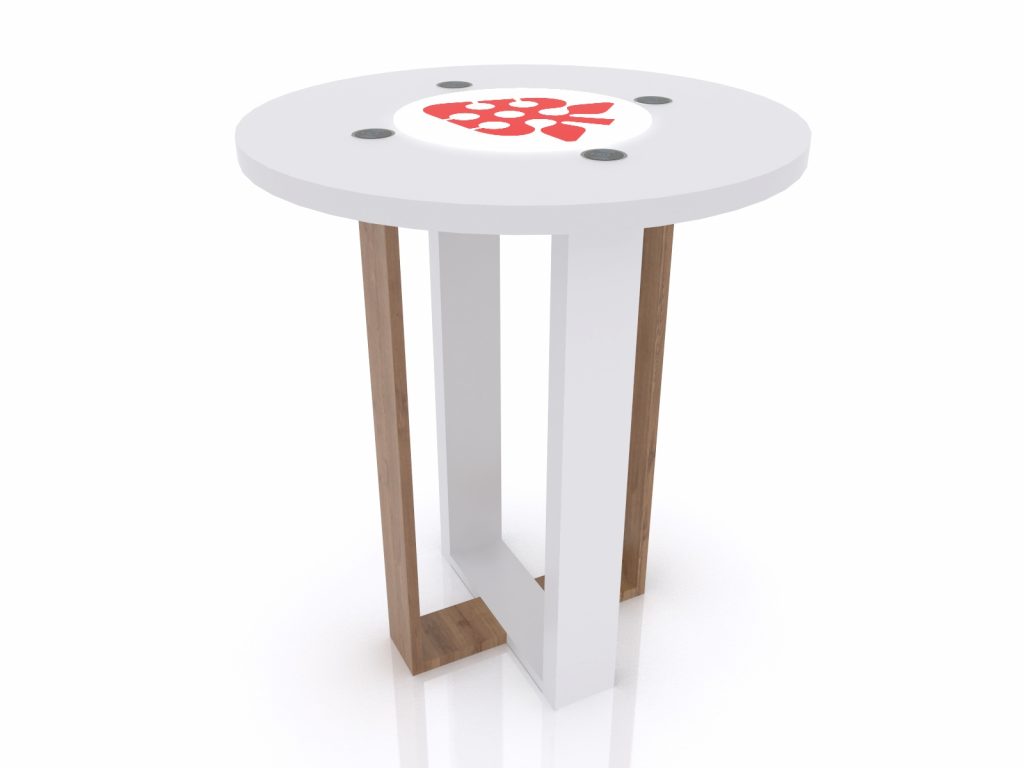 Bistro, Coffee, and End Tables
MOD-1465 | Bistro Table: A modular table complete with LED accent lighting and wireless charging pads. Options include RGB programmable lights and graphics.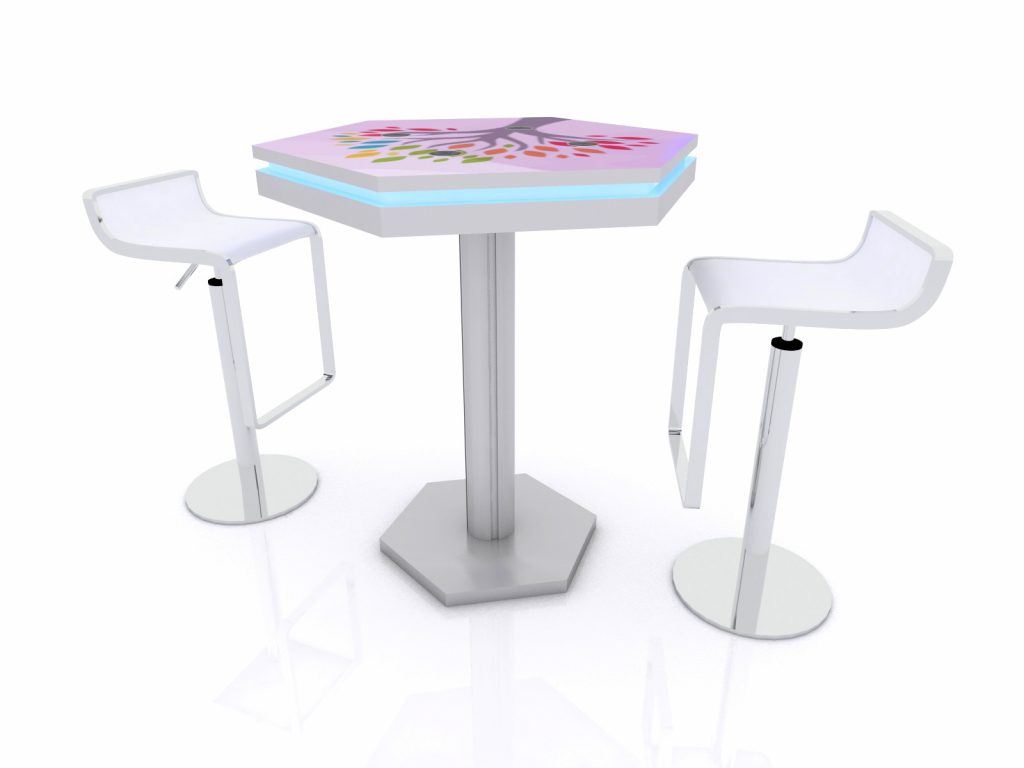 MOD-1464 | Coffee Table and MOD-1466 | End Table: These coffee and end tables match the bistro table. Ideal for larger exhibits with meeting rooms and casual seating.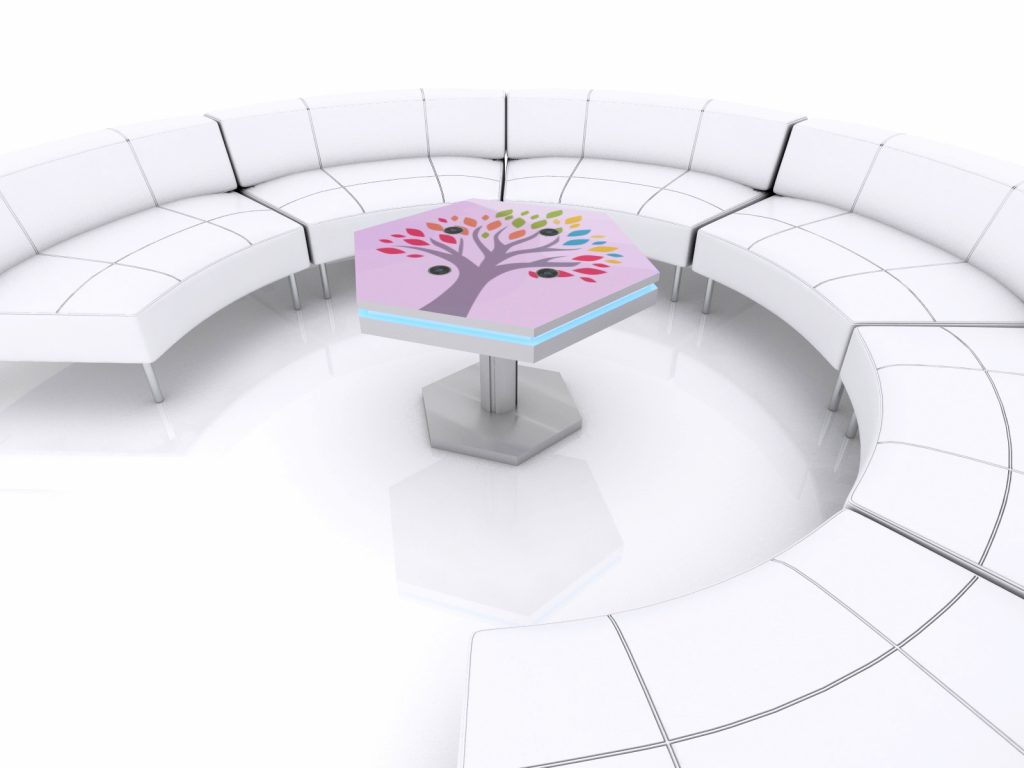 Charging Counters
MOD-1721 | Backlit Counter: This backlit L-shaped counter is guaranteed to attract attention. Complete with charging pads and locking storage.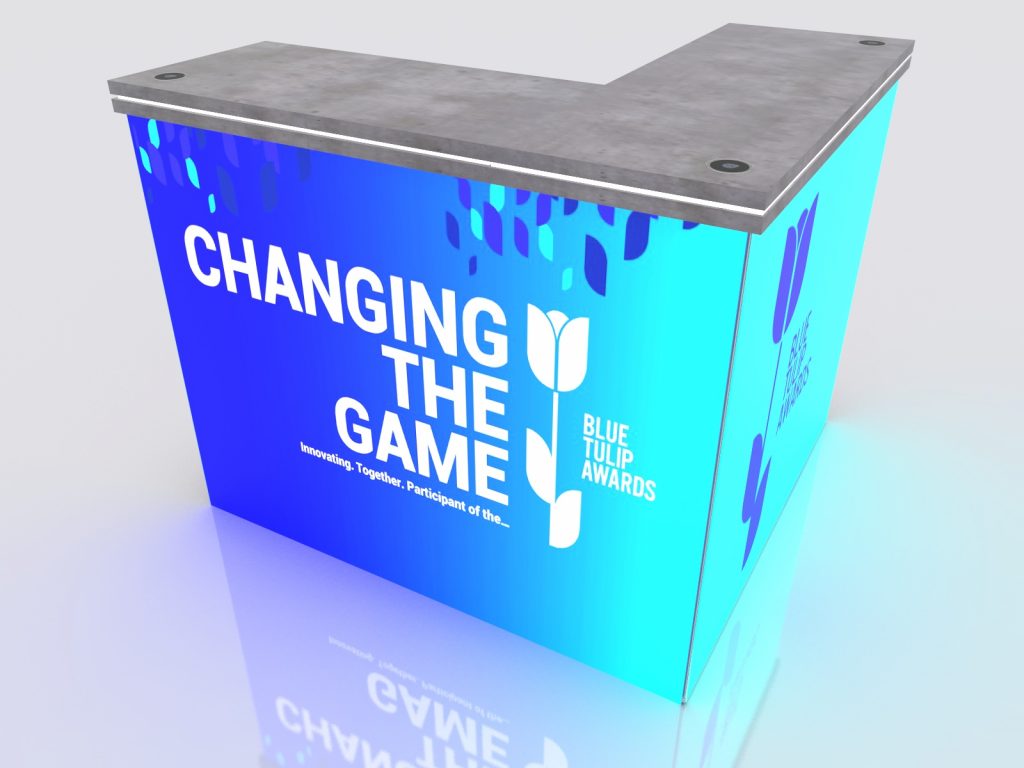 MOD-1707 | Parsons Counter: Parsons counters are quickly becoming a trade show favorite of exhibitors. It's the ideal height for demos or promotional products. Comes with a backlit logo and locking storage.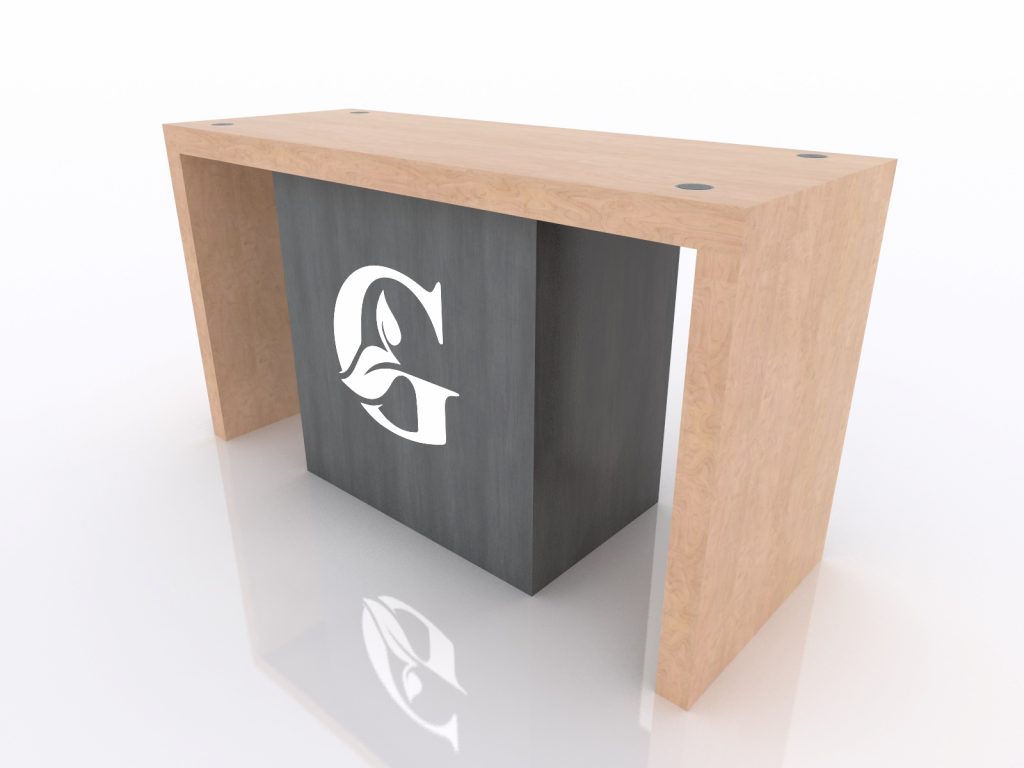 GOD-1558c | Modular Counter: This large modular counter assembles quickly. Includes charging pads, a large fabric graphic, and locking storage.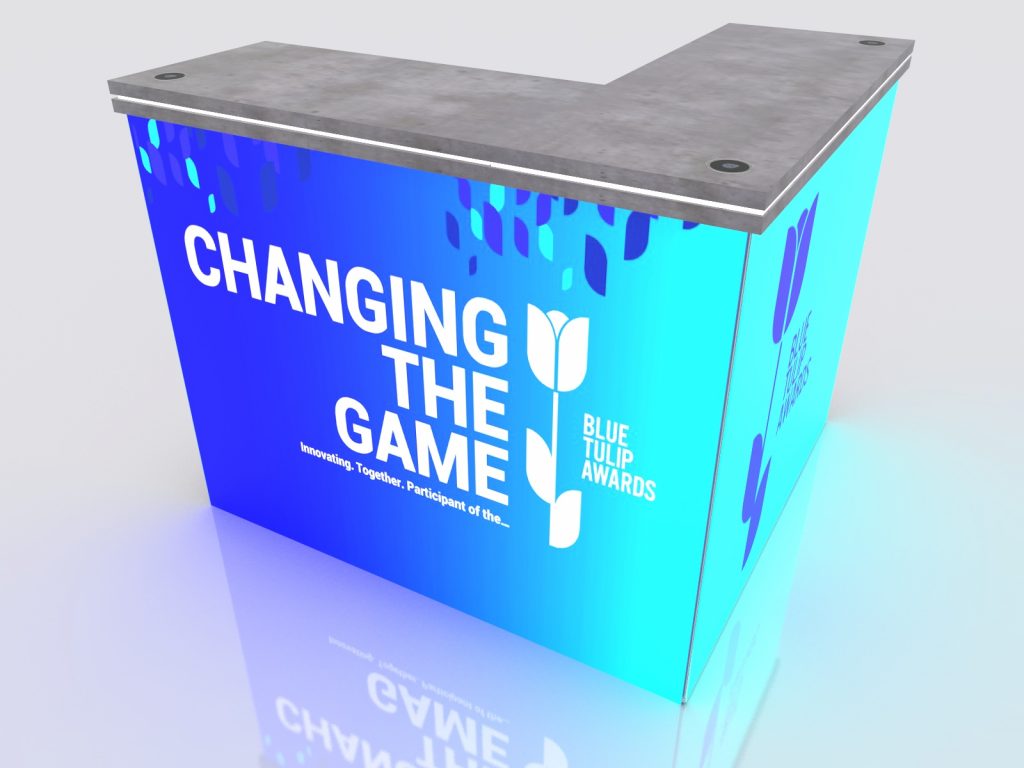 What Are My Wireless and USB Charging Station Options?
We make this almost too easy. Charging solutions can be designed into any inline, island, or accessory like counters, pedestals, or tables. Unsure about where you need wireless or USB charging? We make that decision easy since our charging pads include a wireless pad and USB A and C connections.
Click here to explore 67 charging solution designs. Better yet, remember that charging pads can be added to any of the 1700 exhibit designs in Exhibit Design Search.
Stay Connected with a Phone Charging Station from Classic Exhibits
When it comes to phone charging options for a trade show or event, Classic Exhibits has the widest selection. Choose from existing counters, kiosks, stations, tables, or pedestals, or add charging to hundreds of accessories both for purchase and rental. There's a solution for any budget.
Classic Exhibits has been honored as an Exhibitor Magazine Find-It Top 40 Exhibit Producers and an Event Marketer Fab 50 Exhibit Builders multiple times. Along with numerous Portable Modular Awards.
With over 200 Distributor Partners throughout North America, there's a Classic representative close by to assist with any rental project. Contact us today whether you need an inline rental display, a double-deck island exhibit, or a contemporary kiosk rental. At Classic, we're not just different. We're better.