Recent Updates, Price Lists, and News

Kevin is on his LIVESTRONG ride this weekend. As you read this, he's either struggling to climb the final hill on his 100 mile ride (Sunday) or in bed with enough Motrin in his bloodstream to disorient an adult hippopotamus (Monday).
In his absence, we've collected two months of Recent Updates, Price Lists, and News about Classic Exhibits and ClassicMODUL into one convenient blog posting.
Literature

Rentals
Wholesales prices for rental kits are now available online in Classic's Distributor Section (See the Rental Gallery). If you do not have the username and password for the Distributor Section,  contact Jim Shelman, any Project Manager at Classic Exhibits, or send an email to projects@classicexhibits.com.
Exhibit Design Search
Classic's Exhibit Design Search continues to evolve with new kits, features, and downloads. Here are several recent (and upcoming) enhancements:
Electrical and Cord Management Checklist
Brumark Flooring Galleries (within the next two weeks)
New Kits from Eco-Systems Sustainable Exhibits
Product Videos on Select Kits
Assembly Summaries
Packaging Options for Workstations, Counters, and Pedestals
"See Photos" Links to Specific Kits in Past Five Days Photo Gallery
EDS "Search Specific Rotations" (see example on Classic's EDS site) — Available on on all sites by mid-July
Accessories/Options Links
Quadro Pop Up Prices with and without Graphics
STILL ONLY $300 (there's no better investment for your website)
Summer Specials
At the request of a distributor, we have priced two of our most popular Visionary Designs kits at a ridiculously low price this summer:  VK-1032 and VK-2044. You know them as the iPhone kits. We're still scratching our heads why we agreed to this . . . but what's done is done.
VK-1032 | Regular Price:  $13,000  | Summer Price:  $9999
VK-2044 | Regular Price: $26,000  | Summer Price:  $19,999
SEGUE Silicone Edge Graphics Kits
We continue to introduce SEGUE Hybrid Kits. The latest introductions are in Design Monday this week. SEGUE kits use Silicone Edge Graphics and TSP profiles from ClassicMODUL. What makes these kits unique? You may think that SEG is appropriate only for large square or rectangle walls. You are half right.
While SEG extrusions are perfect for creating large seamless walls showing minimal aluminum extrusion, you shouldn't be limited by that. Classic Exhibits can bend many of these extrusions and combine them with our other portable modular systems. This gives you significantly more design opportunities for inlines, islands, and event displays. Don't ask our competitors to bend their extrusions unless you want to see them squirm like Reid Sherwood at a San Francisco vegan potluck.
Here are a few examples of SEGUE designs:
For more SEGUE designs, simply enter "SEGUE" in Exhibit Design Search.
TS2 in Boston (July 13-15)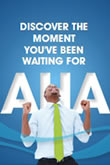 Just in case you're still waiting for an invitation . . . YOU ARE INVITED to TS2 in Boston! Kevin Carty, Reid Sherwood, Jim Shelman, and Mel White will be there from Classic Exhibits \ ClassicMODUL. Eric Albery will be there as well from Eco-Systems Sustainable. We'll be showing SEG extrusions, new Magellan and Sacagwea kits, Exhibit Design Search, Rental Options, and lots more in our 20 x 20 island. Stop by. We'd enjoy seeing you.
Give us a call if you would like to arrange an appointment in the booth or outside show hours.
You can find us at booth #315. Download your Free EXPO Pass compliments of Classic Exhibits and ClassicMODUL.
Eco-Systems Sustainable Exhibits
In case you didn't see the press release earlier this month, Classic Exhibits is now a significant equity partner in Eco-Systems Sustainable Exhibits. We've been strategic partners for nearly three years, and it just made sense to take the relationship to the next logical step. No later than Q3 2010, Eco-systems production will move to the Portland facility.
To read the complete press release, click on the following link.