Why Does Classic Exhibits Participate in TS2
As I traveled this week, I was asked this question several times. And not for any reason other than people were curious why we participate in TS2, when we already exhibit at EXHIBITOR, EDPA, and HCEA.
Well, there are several reasons . . . .
For starters, as some of you know, I am on the Exhibitor Appointed Committee (EAC) for the TS2 Show and have been for about four years. Classic has been a part of the show since 1994, and we continue to believe the show has value and that the concept should be supported not only by us but by the entire industry.
Over the past few years, the show has hit some speed bumps, but it is recovering. Personally, our experience has always been positive. I can say without any hesitation that TS2 has been a very successful show for us every year. One reason — we are a big fish in a small pond at TS2. For reasons that make very little sense to us, very few portable/modular/hybrid manufacturers exhibit, so we end up with the majority of those leads. That means less competition on the floor and better yet, virtually no competition when Classic distributors follow up on the leads. Fortunately, end-user attendance has been solid every year.
Secondly, more so than EXHIBITOR, TS2 is our opportunity to connect with many of the Custom Houses that represent Classic Exhibits and ClassicMODUL. Why TS2 more than at EXHIBITOR? Location. Historically, the show has been in DC, Philly, Chicago, and now Boston. Locations rich with Custom Builders that use Classic Exhibits for their smaller system needs as well as ClassicMODUL for their aluminum extrusion builds.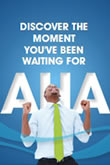 If you are considering attending, we have free passes to the show this year. Just click on this link to download an application. The pass gets you into the exhibit hall, the block party, and the mixer.
At TS2, we will have an exciting 20′ x 20′ that will show lots of large fabric graphics using the new TSP aluminum extrusion profiles that accept Silicone Edge Graphics (SEG). Its a really beautiful design in my opinion.
Lastly, let me say that as the TS2 EAC Committee Chair, I and the rest of the EAC members are working diligently with Show Management to restore the show to the position where it truly was "The Tradeshow for Tradeshows!"
I look forward to seeing you in Boston from July 13-15. If you would like one-on-one meetings with Mel White, Reid Sherwood, Jim Shelman, or me, please let us know soon. We are scheduling appointments, and available time slots tend to fill fast.
Hope you all have (had) a great Memorial Day weekend.
–Kevin Carty
http://twitter.com/kevin_carty
http://www.linkedin.com/pub/kevin-carty/3/800/32a