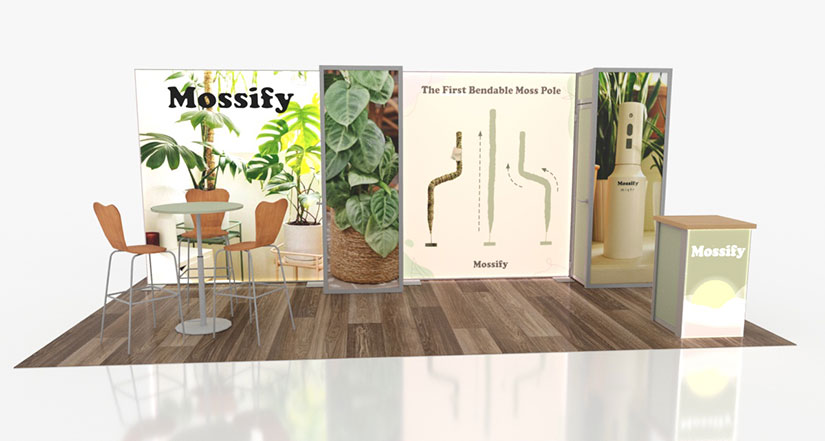 Classic Exhibits has been designing and building contemporary, sustainable trade show displays through our ecoSmart line since 2007. No one in the exhibit industry has a longer or larger investment in sustainability than Classic.
What you may not know is that our commitment to "green" extends well beyond ecoSmart Displays. Classic products, all Classic products, benefit from our sustainable initiatives.
For Example:
Our aluminum contains 70% recycled content. And we recycle all material drops.
Our roto-molded cases are exclusively made with regrind plastic.
Our reusable foam packaging is 100% recycled material.
Our scrap wood is recycled into mulch and woodchips.
Our clear plastic is separated and recycled locally.
Is there more? Of course. You can't produce ecoSmart for 16 years without sustainability spreading into every facet of your business. Can we improve? Of course. Look for greener printing options in 2024 and even more eco-friendly materials. Plus newer ecoSmart inline, island, and accessory designs.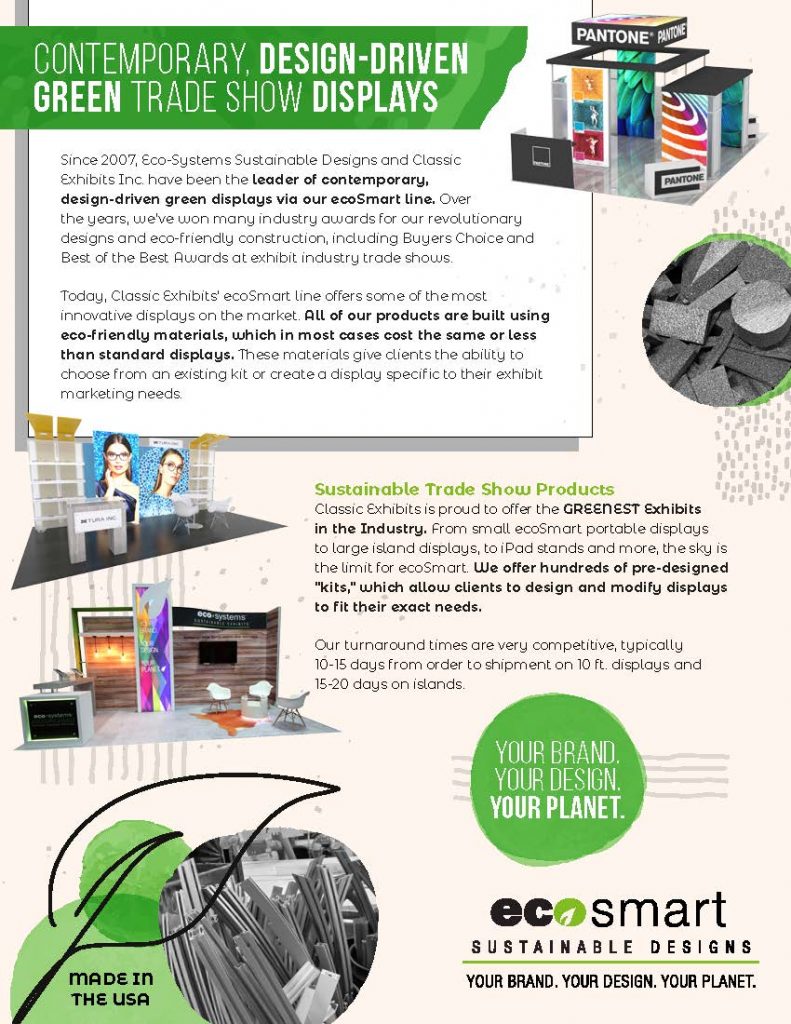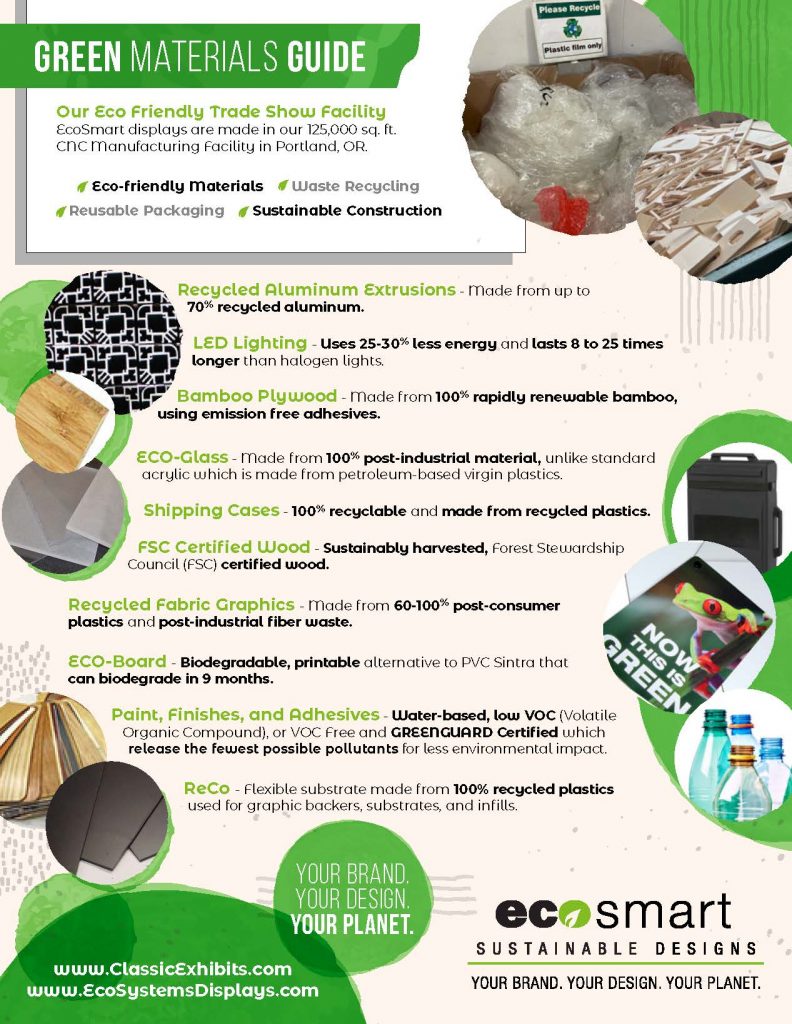 For 35 years, Classic Exhibits has been designing and building creative custom solutions for our Distributor Partners and their clients. As the largest private-label exhibit manufacturer in North America, we have the unmatched capability, capacity, and creativity to create 3D projects ranging from 10 x 10 inline displays to 60 x 80 double-deck islands.
Find success on the trade show floor with an exhibit that reflects your marketing message. For more information, see www.classicexhibits.com and explore Exhibit Design Search or request a meeting with a Classic Distributor Partner.