For years, we've joked that Distributors often describe Classic Exhibits based on their last order. We build "custom exhibits" or "portable displays" or "charging solutions." Or we're a "rental provider" … Which makes Jim Shelman very, very happy.
It's not unusual to hear, "I didn't know you did fill in the blank." Which can be as simple as iPad Stands or as comprehensive as Sustainable Exhibits.
Core Products + Essential Services
To address this, we created a downloadable Products and Services Summary Sheet. Does it include EVERYTHING? No, but it's close enough for fill in the blank.
If you're wondering why there's not an unbranded version, the answer is simple. This document is for you (Classic Distributors), not end-users. Franky, we don't care if they know what we do. We only care that you know what we do. And now you do.
Please take a moment to download it. Let us know if you have an questions.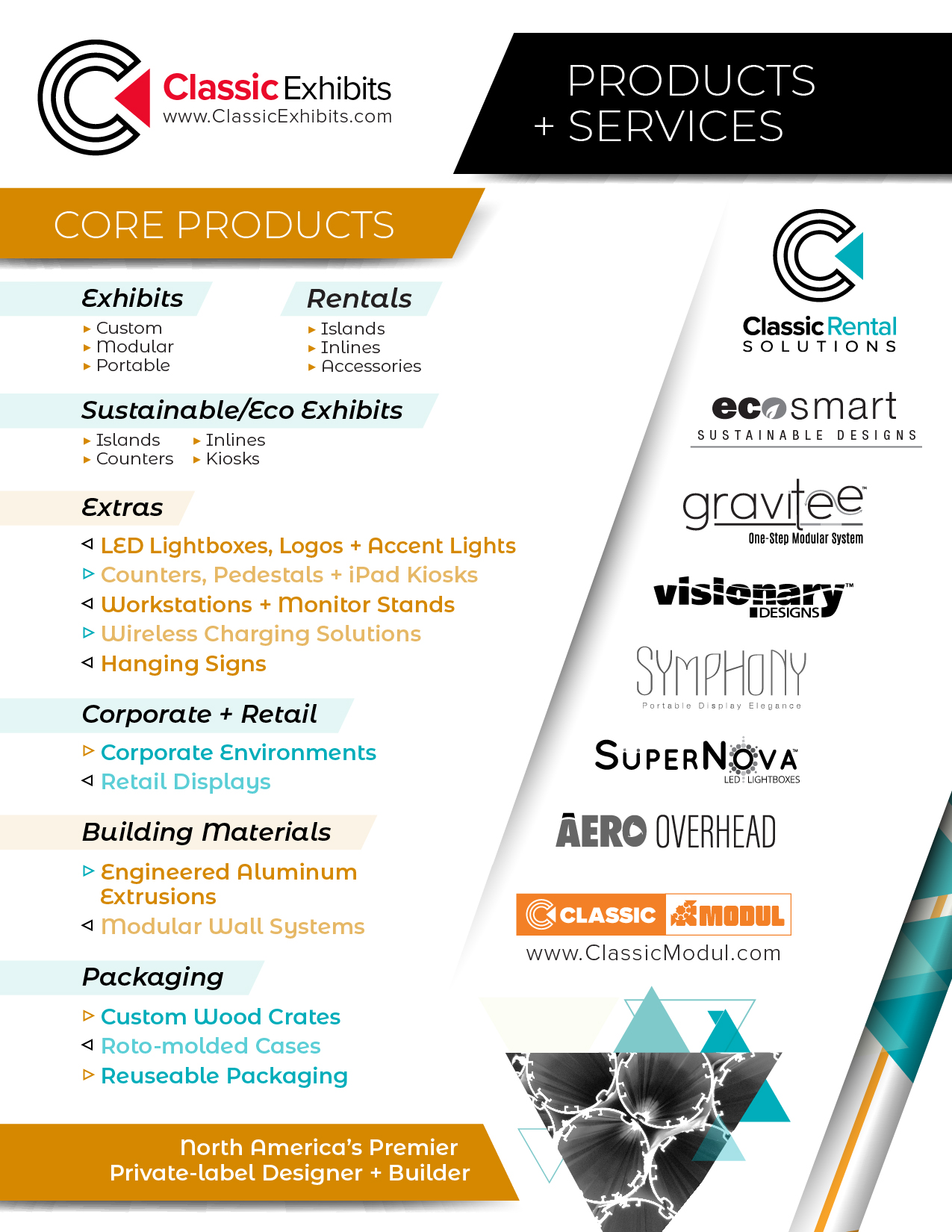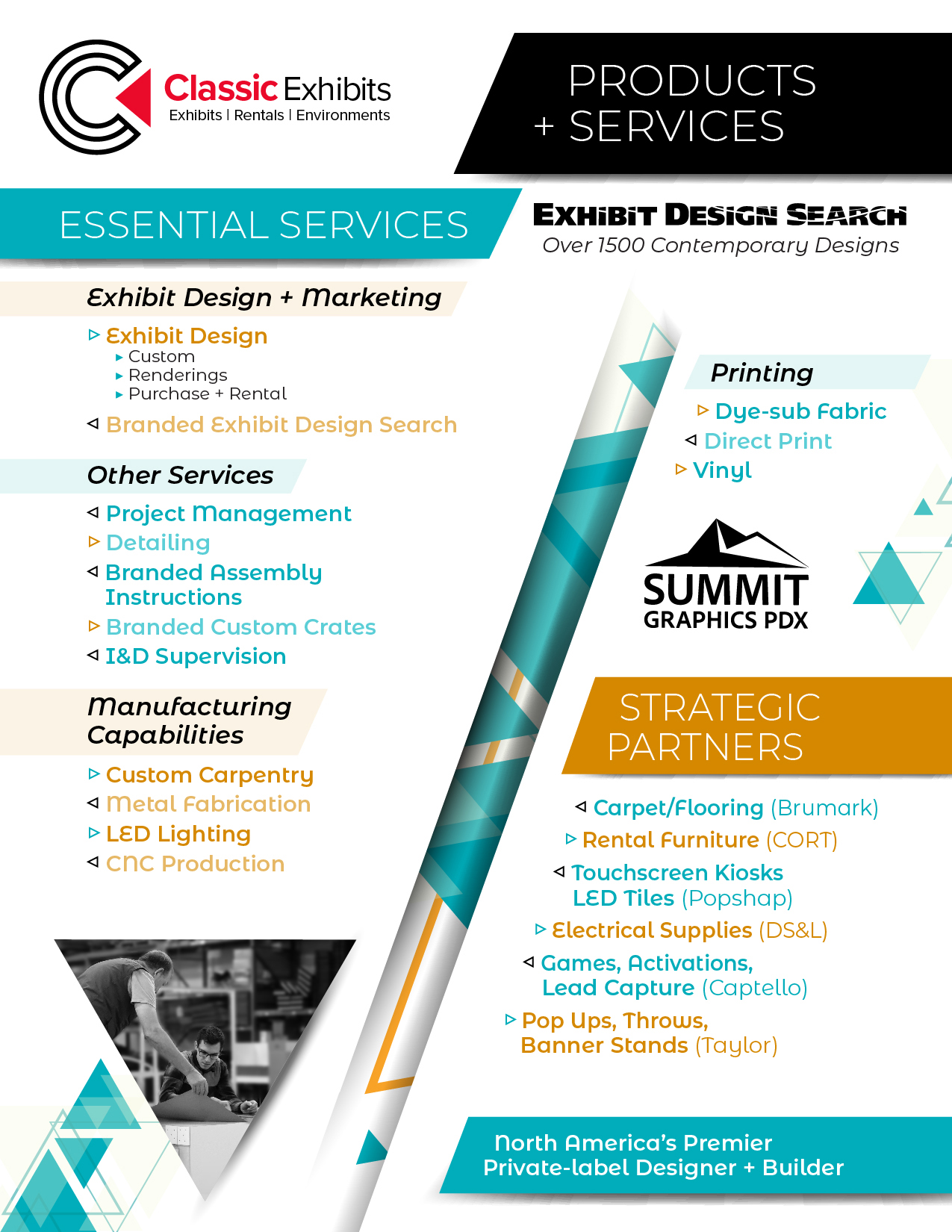 For 30 years, Classic Exhibits has been designing and building creative custom solutions for our Distributor Partners and their clients. As the largest private-label exhibit manufacturer in North America, we have the unmatched capability, capacity, and creativity to create 3D projects ranging from 10 x 10 inline displays to 60 x 80 double-deck islands.
Find success on the trade show floor with an exhibit that reflects your marketing message. For more information, see www.classicexhibits.com and explore Exhibit Design Search or request a meeting with a Classic Distributor Partner.