To many trade show folks, Classic Exhibits is still a riddle, wrapped in a mystery, inside an enigma. It's time to untangle the mystery. This month, we're featured in Exhibit City News, online and in print. In the article, we explain our unique "unbranded" business model.
See the article below and the link to the full ECN online version.
Classic Exhibits Inc.: An Industry Chameleon
There's a good chance you've heard of Classic Exhibits but don't know all they do. Mel White, VP for marketing and business development, describes the Portland, Ore.-based company "as a chameleon that not only changes its colors, but also its shape. Repeatedly." Every four to five years the company morphs into something different based on the needs of its more than 200 distributor partners and their customers.
So, who is Classic Exhibits right now? That depends upon who you ask—and what they need.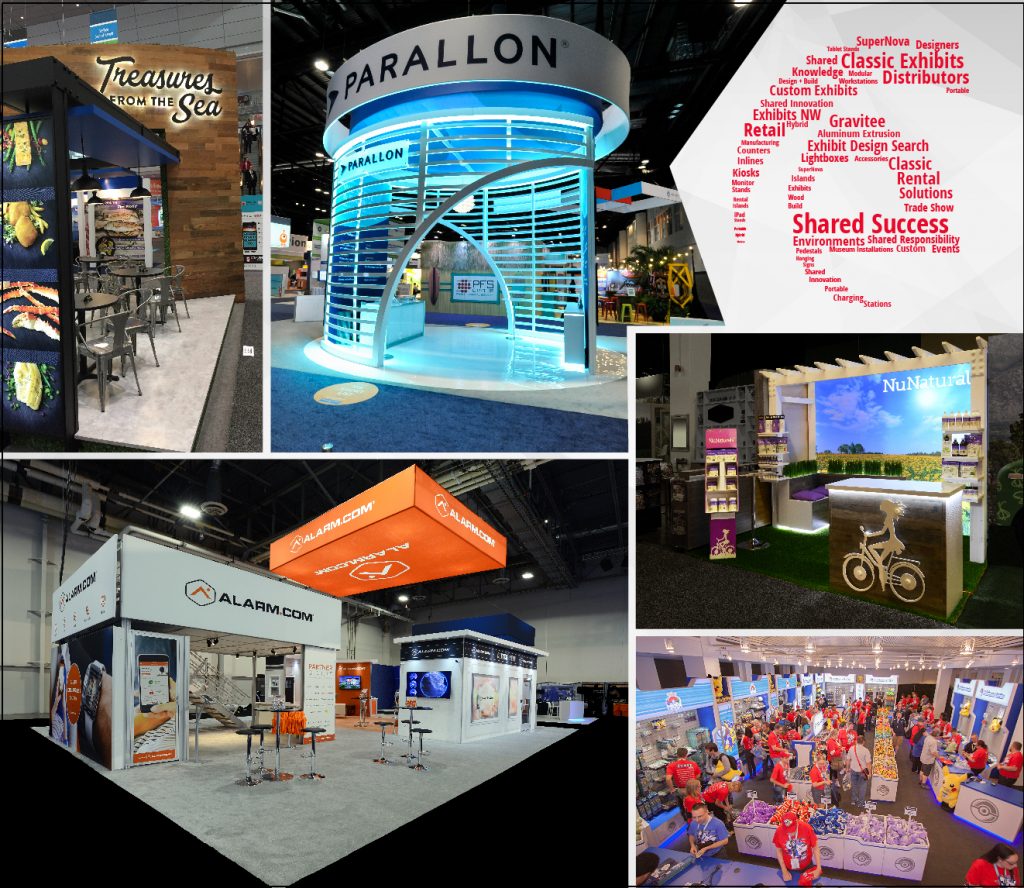 According to White, "Our customers come to us for a broad range of solutions. In short, we're a job shop for over 200 distributor partners who assist their customers with tradeshows, retail displays, events and corporate environments, both for purchase and rental. We accomplish that as a 'White Label, Unbranded' designer and builder that's largely invisible to end-users but not to the tradeshow and event industry. Our mission has always been to prioritize our customers' brands in the marketplace, not only with unique designs, but also with brandable marketing tools."
Founded in 1993, Classic started as a portable systems company, then a modular-hybrid supplier and now a design and builder of 3D structures. Currently, about 75 percent of what the company builds and ships can be classified as custom or customized. Nothing gets pulled from a shelf and shipped, even rentals. "We're not that kind of company," according to White. "We build to the order, stage each one, take extensive photos and create job-specific setup instructions and customized reusable packaging."
Identifying Trends
Classic has been remarkably adept at identifying trends and creating tradeshow and event-specific solutions. Those include modular iPad and Surface stands, wireless charging stations, counters, pedestals and kiosks and tool-less LED lightboxes with accessories like tablet brackets, literature holders and adjustable shelves.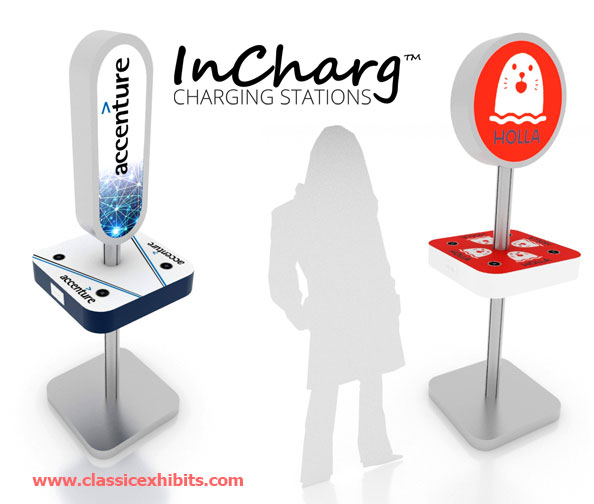 Most recently, their evolution has included modular wall systems, like the tool-less Gravitee One-Step. "As modular wall systems have come to the forefront," says White, "we've worked hard to introduce new designs on Exhibit Design Search. One of the benefits of a large distributor network is identifying successful designs quickly and making them available to our partners. For example, the blending of modular walls, custom components and LED lighting has been very popular. Every week we introduce new designs to our network through our Design Monday emails."
Being Invisible
According to Executive VP Kevin Carty, "Invisibility often comes with misunderstandings and misconceptions about who we are and what we do. We've never been a Portland or Northwest-focused company. From the very beginning, we've relied on independent distributor partners for our sales since we don't sell direct. This wasn't unusual in the past, but the model has become less common as our competitors have either disappeared or chosen to sell direct to end-users. In some ways, we are the last company standing that honors that model."
Classic's "White Label" model includes, at the distributor's request, branded crates, instructions and mailing labels with the distributor or end-user's logo.
Carty, who has been with the company since its inception, has watched it grow to 85 employees across four divisions, encompassing 120,000 sq.ft. outside of Portland, Ore., that uses five internal web cameras to share the progress of exhibits from design to finish with customers.
Click HERE to read the full article in Exhibit City News.
Since 1993, Classic Exhibits has been North America's leading builder of quality trade show exhibits for professional exhibitors. Browse through 1500 contemporary displays or request a custom design personalized to your trade show marketing goals.
Find success on the trade show floor with an exhibit that reflects your marketing message… at a price that will make your CFO giddy. For more information, see http://www.classicexhibits.com.
Tags: Classic Exhibits, Corporate Profile, Exhibit City News, Exhibitions, Katina Rigall Zipay, Kevin Carty, Mel White, tradeshows