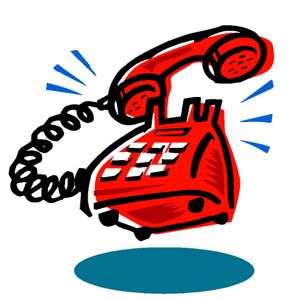 Classic Exhibits Distributors
Register NOW and reserve your seat for the quarterly Town Call Webinar on Thursday, November 8. Kevin, Reid, Jen, Jim, and Mel will provide a snapshot of industry trends, upcoming events, and all things Classic Exhibits. It's your chance to grill us on what's new, what's different, and what's the what. Don't miss it . . . It's like watching five monkeys at the zoo speak English.
It's only an hour . . . it's only once a quarter . . . so join us for this community gathering of peers.
Topics include:
iPad Kiosk Trends
Rental Designs
The World's Fastest 3 Minute Review of Exhibit Design Search
Our 2013 Predictions
How the Newaygo Football team did in the Michigan state playoffs
What we learned by simply paying attention
EDPA Access, EXHIBITOR 2013, and much more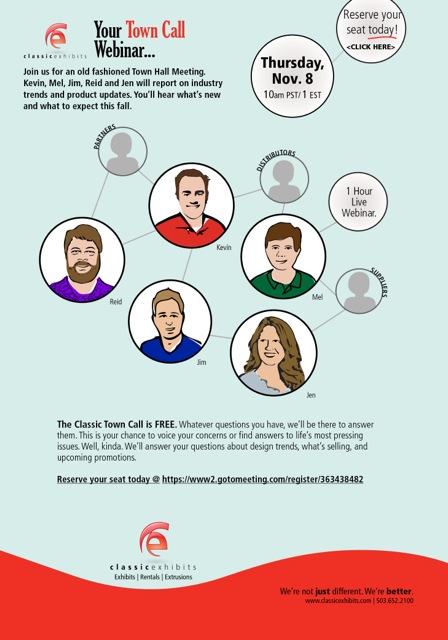 https://www2.gotomeeting.com/register/363438482
–Mel White
http://www.linkedin.com/in/melmwhite
mel@classicexhibits.com
*********************************
Based in Portland, Oregon, Classic Exhibits Inc. designs and manufacturers portable, modular, and custom-hybrid exhibit solutions and engineered aluminum extrusions (ClassicMODUL). Classic Exhibits products are represented by an extensive distributor network in North America and in select International markets. For more information, contact us at 866-652-2100.