Last year, TS Crew created 28 Strangers That Touch Your Trade Show Exhibit. It's an excellent infographic because it shows graphically how many people "touch" your exhibit from the moment it leaves your exhibit builder's dock. Simply start in the upper right-hand corner.
Now, realistically, a lot more folks handle your booth than shown, including the I&D team, but you get the point. Our thanks to TS Crew, an Exhibitor-Appointed Contractor, for allowing us to share this.  And yes, "that" should be "who," but take a deep breath, move on, and enjoy the infographic.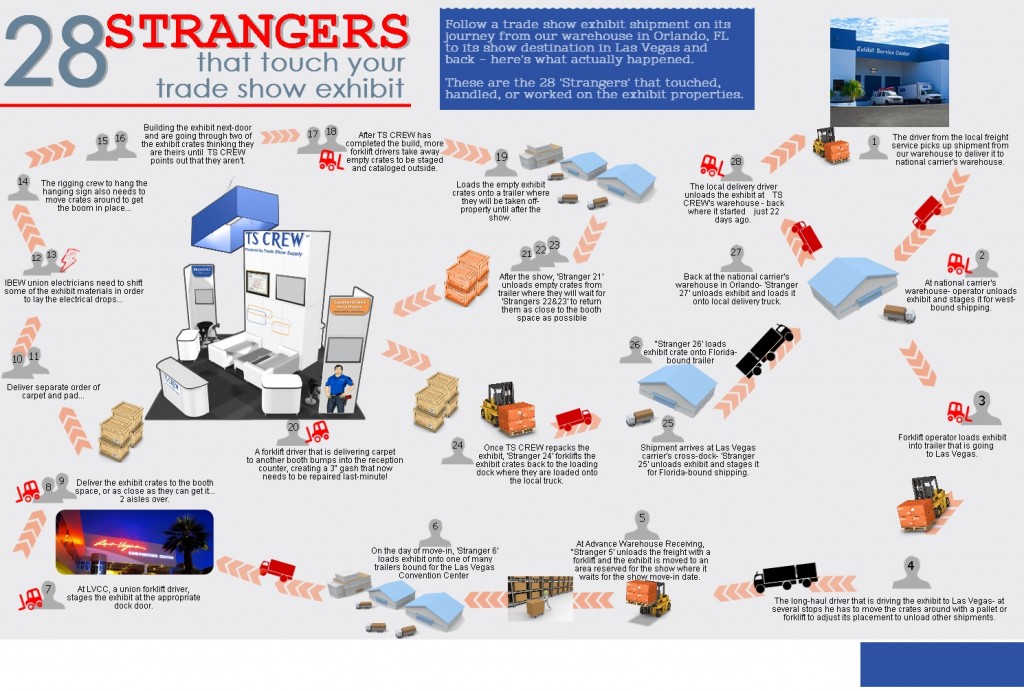 –Mel White
mel@classicexhibits.com
http://www.linkedin.com/in/melmwhite
https://twitter.com/melmwhite
**********************************************
Based in Portland, Oregon, Classic Exhibits Inc. designs and manufacturers portable, modular, and custom-hybrid exhibit solutions. Classic Exhibits products are represented by an extensive distributor network in North America and in select International markets. For more information, contact us at 866-652-2100 or www.classicexhibits.com.