It's Showtime!
Classic Exhibits and its family of companies is ready to show at EXHIBITOR 2012. We look forward to seeing you at booth #1645 this week.
The exhibit installed Friday and Saturday and looks amazing. Special thanks to James and Corey from Exhibits NW who led the set-up charge. And special thanks to Chris Griffin and the men from TS Crew for their stellar work.
The booth does have a theme– "Be Better," which reflects our mission this year. We hope you'll agree that it is not only better than anything we have shown before, but it is the BEST exhibit we have ever shown. It shows off our ability to design and build large custom extrusion-based exhibits, large rentals, as well as our inline capabilities. We are highlighting four systems at the show and showing off several new booth accessories such as iPad stands.
Here are several photos showing the display being built and close to finished. I hope they give you a glimpse of what you'll see in person this week.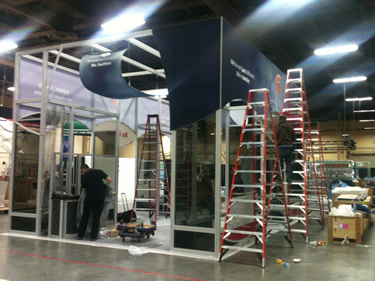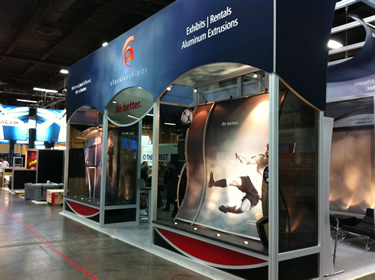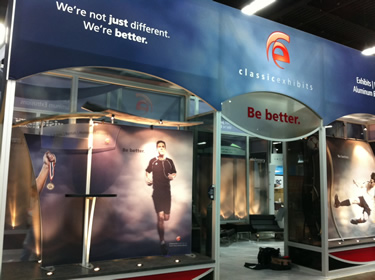 Look for blog updates from us this week and perhaps even a video. 😉
Travel safe my friends.
–Kevin Carty
http://twitter.com/kevin_carty
http://www.linkedin.com/pub/kevin-carty/3/800/32a