Rental exhibits will dominate once trade shows and exhibitions return. That's a fact. What you may not know is that rental design has evolved. Gone are the days of ugly and boxy rentals constructed with dirty and dinged extrusion sitting on shelves (often for years).
Want proof? Checkout the designs below and download all six pages of rental exhibits arranged in "Under" categories. Prices start at Under $8K. Then explore even more inline, island, and accessory rentals in Exhibit Design Search. With over 300 rental designs.
For more information about rental exhibits for trade shows and exhibitions, contact us at www.classicexhibits.com. We'll put you in touch with a Classic Rental Exhibit Expert in your local market.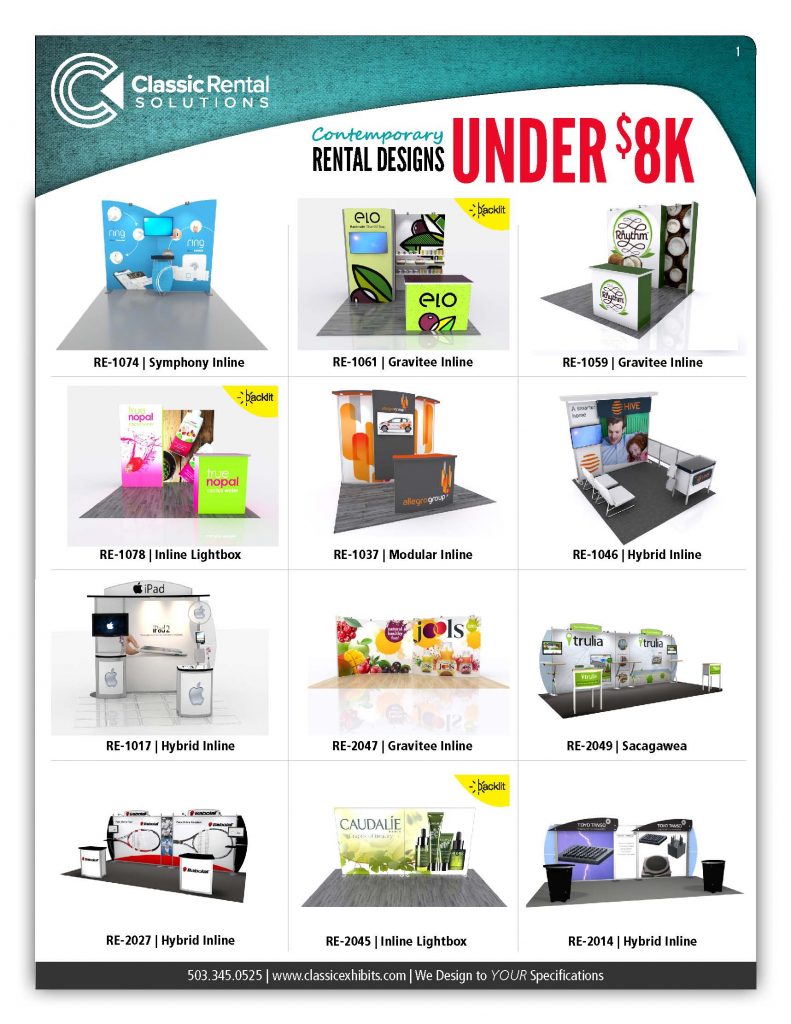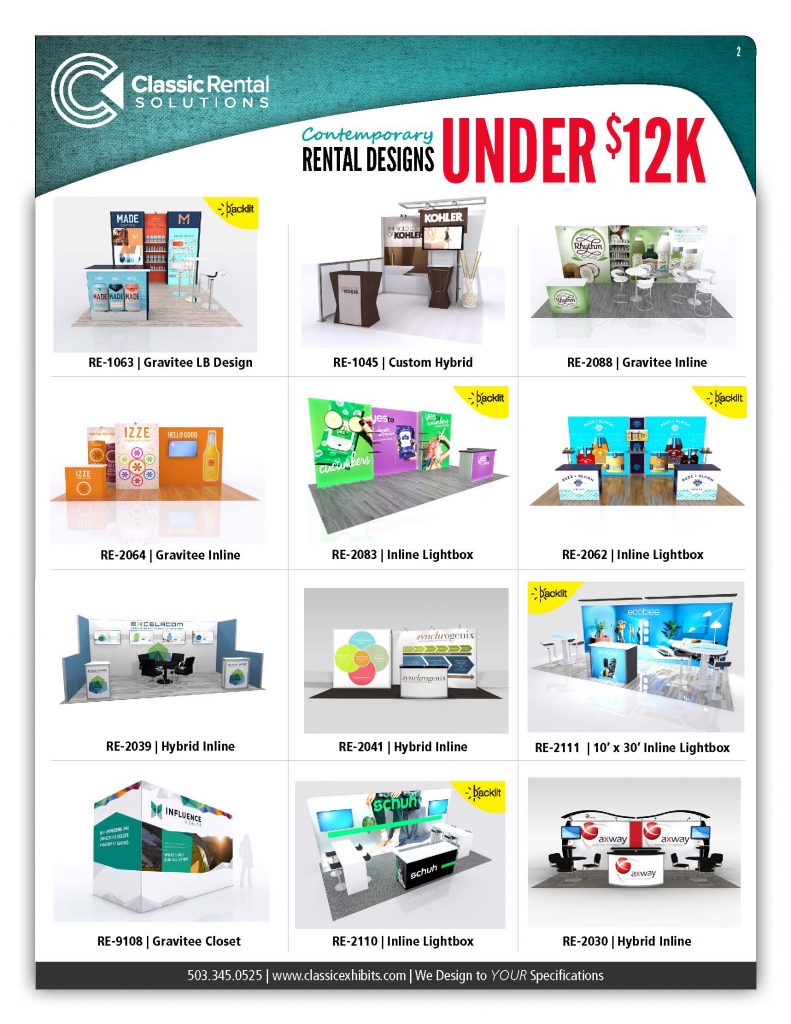 Tags: Classic Exhibits, Classic Rental Solutions, Exhibition Rental Stands, Rental Displays, Rental Exhibits, trade show rental exhibits