By Rob Cohen & Dasher Lowe & Kevin Carty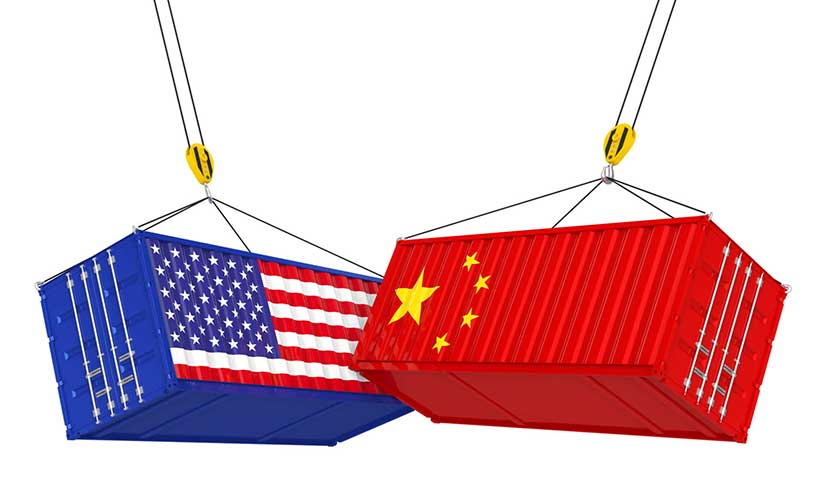 The following is from an opinion article in the Washington Examiner.
Reestablishing Economic Security
President Biden took office last month and was tasked with bolstering an economy that has struggled with the devastating effects of the coronavirus pandemic for almost a year. With millions of people still unemployed due to the pandemic and businesses across the nation facing continued uncertainty, reestablishing a sense of economic security will be a daunting challenge.
As Biden and his team weigh their options and decide how best to proceed, they should prioritize lifting the tariffs that the last administration made central to its trade strategy. While the tariffs were intended to level the playing field, especially in trade with China, they have actually created complex and difficult problems for U.S. businesses and consumers, especially as they navigate the struggles posed by COVID-19.
Tariffs Punish American Workers and Companies
These problems arise from the very simple truth that tariffs are taxes paid by the importer to the U.S. government. They do not punish companies in China or Europe — they punish businesses, consumers, workers, manufacturers, and families right here in America.
Since the Trump administration handed down its first slate of tariffs, igniting the trade war in 2018, businesses such as ours have been forced to reckon with difficult choices about how to handle the new costs. Either we could take on the costs ourselves, which in many cases would simply prove burdensome, or we could pass those costs on to customers, regardless of whether they were everyday consumers or other businesses — as is the case with our own companies.
Many businesses, including ours, cannot simply pick up and move operations. Doing so would mean jumping through extensive regulatory hurdles and incurring heavy costs (sometimes tens of thousands of dollars for just a single product) as we work to establish new relationships and supply lines.
While there was a process for seeking exclusions to the tariffs levied by the last administration, this process was muddled, was non-transparent, and resulted in denied requests for exclusions for many of the businesses that applied, leaving them stuck with the costs of the tariffs.
The Cost to Small Businesses
While some larger corporations may be able to afford these kinds of burdens, these costs are just too much for many smaller businesses to bear. As these businesses fail, so too does the broader economy. Small businesses contribute hundreds of billions of dollars to the U.S. GDP annually, and every business forced to close due to the excessive costs of tariffs represents a significant loss.
Biden and his nominee to be the next United States trade representative, Katherine Tai, have pledged to implement a trade policy that puts workers first. But simply put, that is not possible as long as we remain engaged in a trade war that has cost the U.S. more than $68 billion, whose toll grows greater with every passing day and still has no decisive end in sight. Every day that the trade war continues means greater pressure on job creators and further job losses for hard-working people trying to get their families through the coronavirus pandemic.
It was clear from the very beginning of the Trump administration's trade wars that the heaviest losses would be felt at home, though the past administration pushed ahead, regardless. Now, Biden, Tai, and the rest of the administration's economic decision-makers have the opportunity to right the ship and help businesses and families emerge from this pandemic even stronger.
Kevin Carty is the executive vice president of Classic Exhibits in Portland, Oregon. Rob Cohen is the vice president of Display Supply & Lighting, Inc., in Itasca, Illinois. Dasher Lowe is the executive director of the Experiential Designers and Producers Association, Inc.