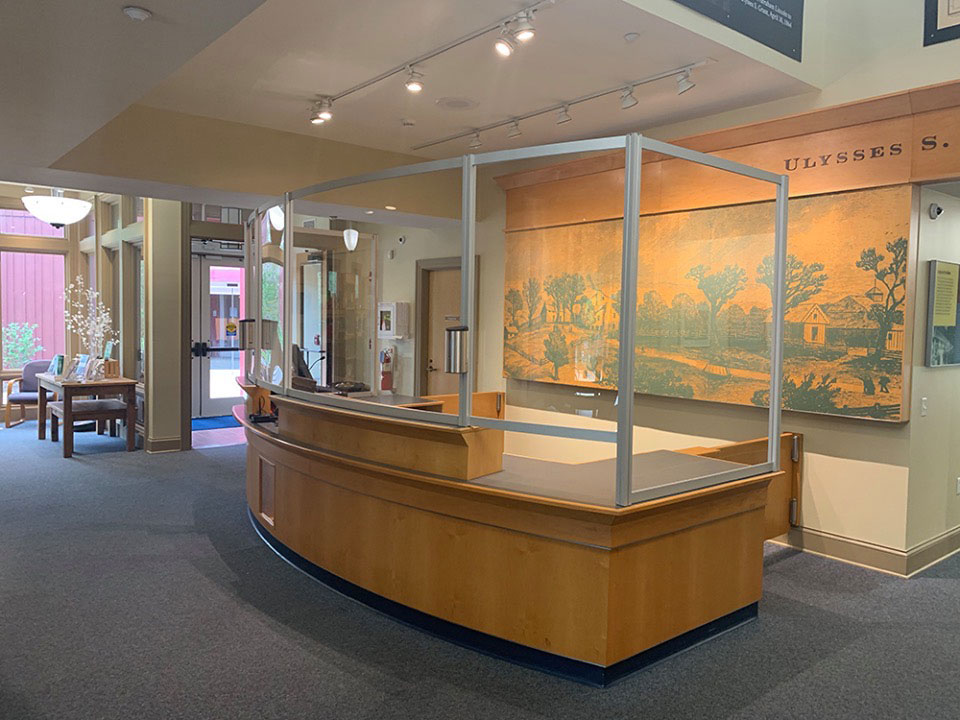 Are you searching for acrylic walls to serve as a protective barrier for a reception area, lobby, desk, conference table, or a line? It's challenging because how they're described varies. For example, there are safety dividers, safety barriers, sneeze guards, protective walls, dividers, barriers, partitions, and shields.
Regardless of the supplier, the concept is similar. Create a barrier between you and someone else with a freestanding or mounted wall. Most are clear, using an acrylic. Others are translucent. And some even have graphics on part or all of the barrier. Obviously, heights, sizes, and shapes vary as does the overall design (from crude plex held together with hook and loop to custom wood, aluminum, and graphic-branded partitions).
Dividers to Fit Your Design and Budget
What you need will depend on your budget and design requirements, but in nearly all cases, the safety divider will require some customization if you want the dividers to either blend into or enhance your current environment.
We've all seen safety barriers in stores, banks, or medical buildings that are neither attractive nor effective. Some are downright ugly and unsanitary. You don't want that, right? See the examples below or HERE and then contact Classic Exhibits or a local Classic Distributor.