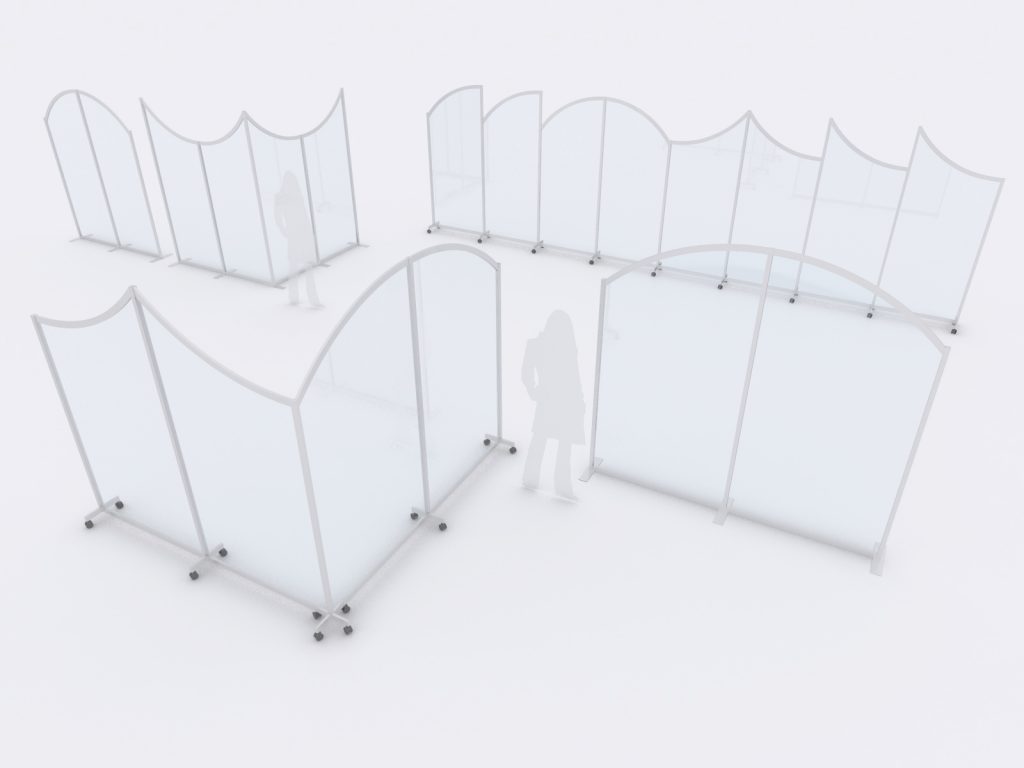 Protective Safety Dividers are now essential in retail stores, schools, offices, churches, events, and any public gathering. They create physical distance, maintain order, and protect people where groups are present. In permanent or semi-permanent situations, base plates are the logical choice. Where the dividers are meant to be temporary or quickly moved, then castors are the best option.
Our Safety Dividers are constructed from engineered aluminum extrusion. Engineered aluminum is lightweight but significantly stronger and more durable than traditional thin-walled aluminum profiles. The satin anodized surface protects the aluminum from abrasions and retains a glossy shine under the most challenging environments.
Need additional dividers or custom sizes? The modular extrusion connects seamlessly to any vertical or horizontal post. Custom requests are always welcome regardless of the size project. See the photos for recent projects.
Choose from clear acrylic, frosted plex, or graphic insert options.
Tags: Personal Protection Equipment, Safety Barriers, Safety Dividers