No Tools. No Loose Parts. No Kidding!
When I worked in retail, I knew it was the holidays when the corporate buyers would tell us to "Stack It High and Watch It Fly." We would be told to "merchandise" product displays in the aisles, a no-no at any other time of the year.
There would be watches on tables, socks piled high in the Men's Department, and stacks of VCRs and CD players in Electronics. It was the department store version of an impulse buy, like candy bars and magazines at the supermarket checkout.
I was reminded of this yesterday. Below are 32 Gravitee One-Step Panels stacked on (1) one pallet. The panels were returned to Classic Rental Solutions from a large 30 x 30 island project.
Here are a photos of the rental island build with the Gravitee One-Step System.
Curious about the new Gravitee System? Go to the product page and download the product literature.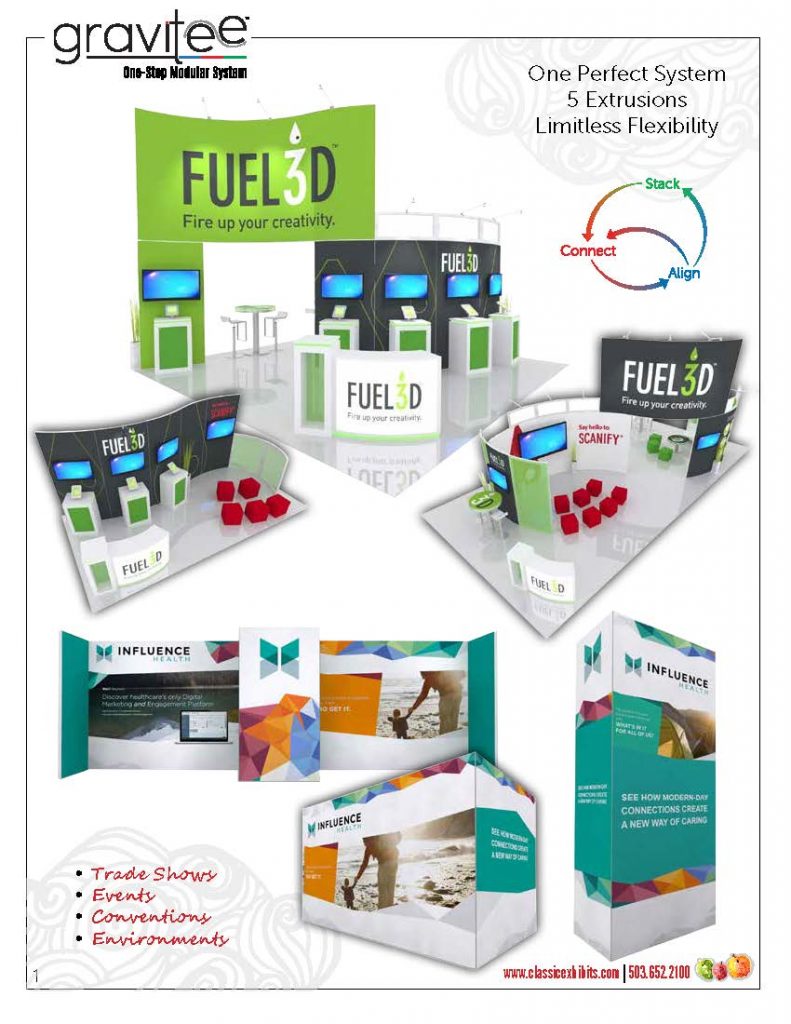 –Mel White
mel@classicexhibits.com
http://www.linkedin.com/in/melmwhite
https://twitter.com/melmwhite
**********************************************
Based in Portland, Oregon, Classic Exhibits Inc. designs and manufacturers portable, modular, and custom-hybrid exhibit solutions. Classic Exhibits products are represented by an extensive distributor network in North America and in select International markets. For more information, contact us at 866-652-2100 or www.classicexhibits.com.
[subscribe2]
Tags: Classic Exhibits, Classic Rental Solutions, Gravitee One Step Modular System