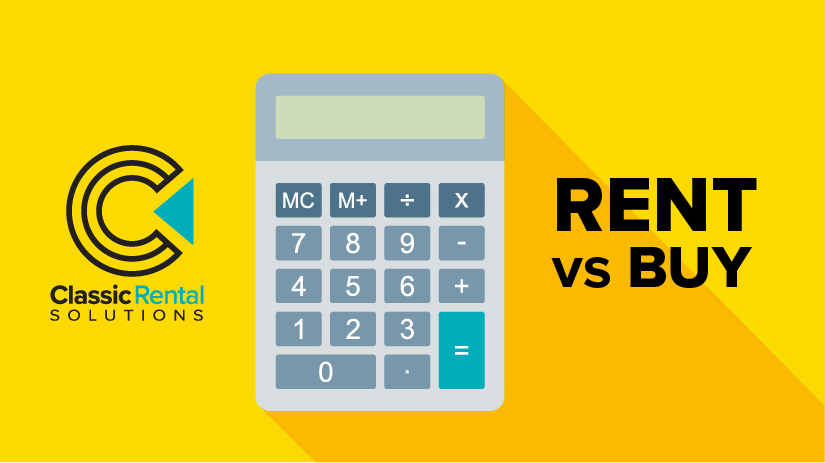 If price was the only criteria for a trade show exhibit, then most exhibitors with a full show schedule would probably buy their display. Or would they?
Let's explore this topic with three examples showing both rental and purchase prices from Classic Exhibits and Classic Rental Solutions.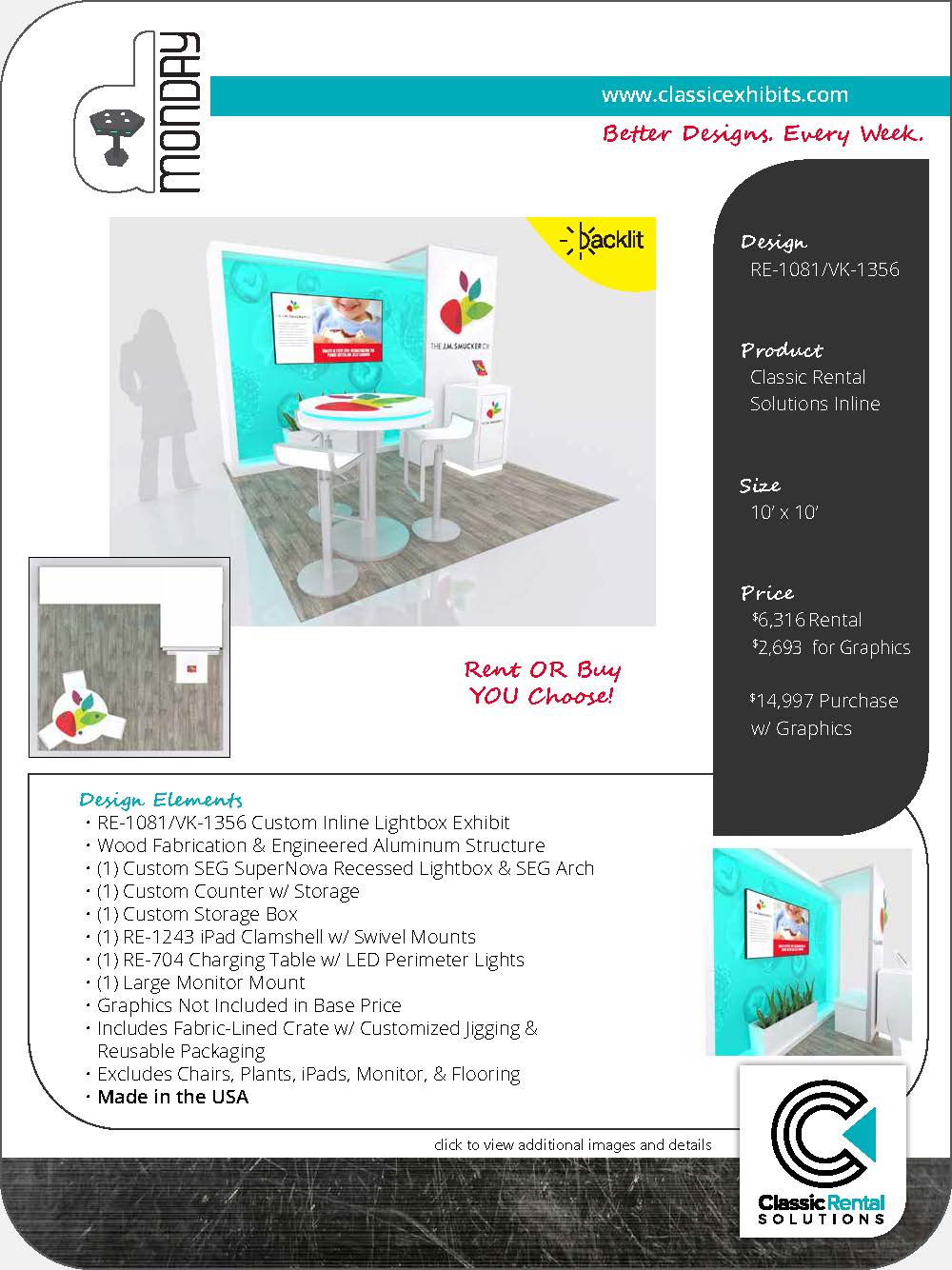 Example #1
The RE-1081 (rental) and VK-1356 (purchase) are identical backlit displays with a charging station, locking storage, and an iPad swivel mount.
Rental: $6316 (booth) + $2693 (graphics) = $9009
Purchase: $14,997 (booth and graphics)
Difference: $5988
By the second rental, the exhibitor would have exceeded the purchase price. However, what if the exhibitor decided to remove the charging station and replace it with a reception counter at the second show? Or some other modification. Rental exhibitors often make those changes because the price remains roughly the same (in most situations). The purchase exhibitor now has an additional component, along with extra or modified packaging. And they may decide not to use the charging table again, which means they'll need to dispose of it.
All too often, an exhibitor who purchases a display will not make a change, even if the change would benefit their trade show marketing, because they feel locked into their original decision. A rental exhibitor has far fewer qualms about making changes, including even an entirely different design.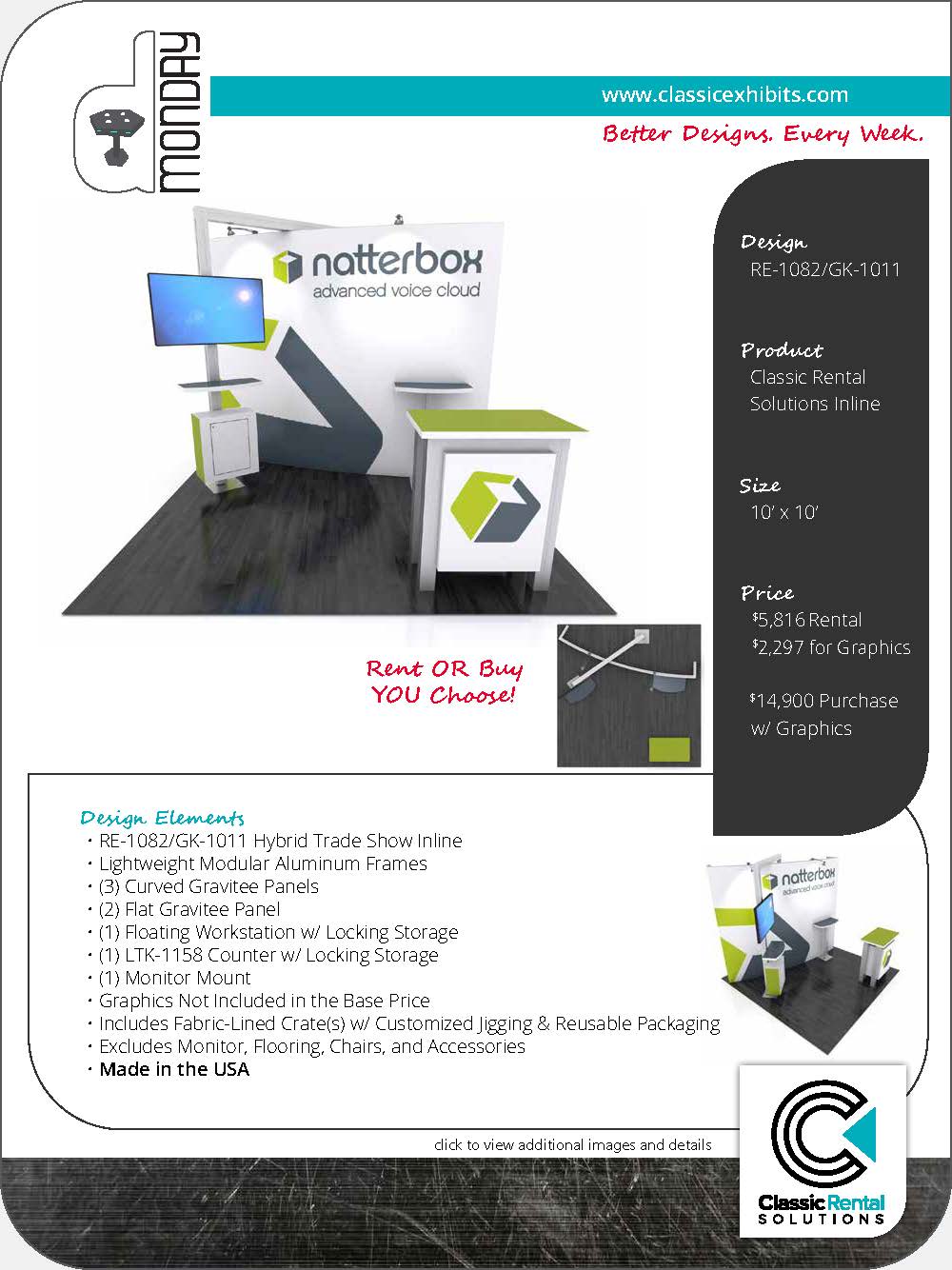 Example #2
The RE-1082 (rental) and GK-1011 (purchase) are non-backlit displays with a workstation and locking storage.
Rental: $5816 (booth) + $2297 (graphics) = $8113
Purchase: $14,900 (booth and graphics)
Difference: $6787
In this design, the first and second rentals are less expensive than the original purchase price. By the third rental, the rental would be $4845 more. However, many exhibitors don't factor in the monthly storage, assuming your exhibit provider stores it for you. Plus any "turnkey services" like inspection, packing, and staging charges. With a rental, those are included in the price.
Many exhibitors would rather not commit to a long-term investment or reoccurring maintenance fees on a permanent asset. And disposal charges at some point in the future. For them, a rental while more expensive over several years, may be less expensive right now and offer greater marketing flexibility.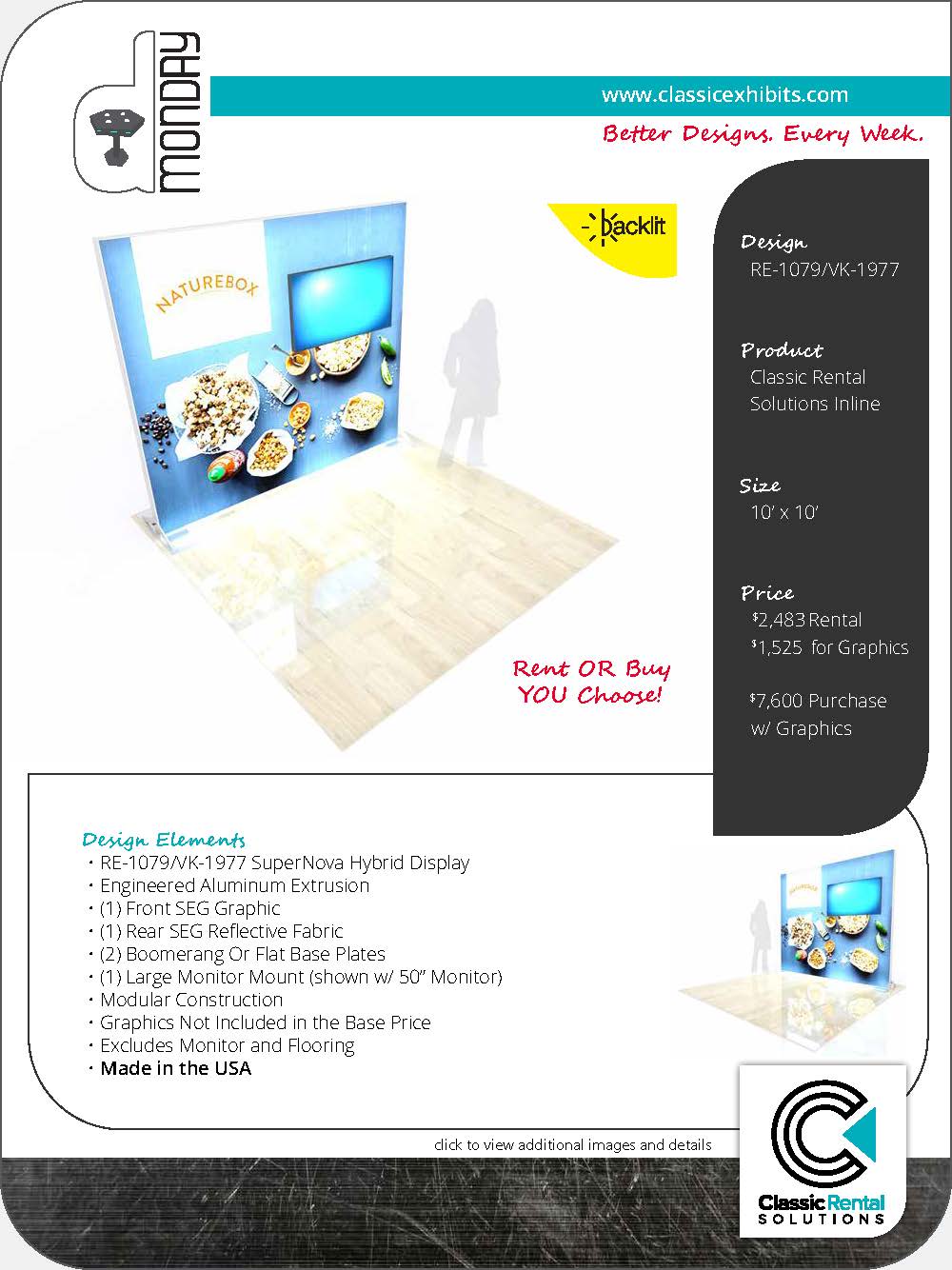 Example #3
The RE-1079 (rental) and VK-1977 (purchase) are backlit displays with a large monitor mount option.
Rental: $2483 (booth) + $1525 (graphics) = $4008
Purchase: $7600 (booth and graphics)
Difference: $3593
At this price, most exhibitors would purchase this design if it's intended for multiple shows. However, this design is often an element in a larger island display with double-sided graphics. Other times, exhibitors with conflicting shows or those "testing" trade show marketing need an exhibit but don't want to commit to a purchase. In those cases, a rental makes far more sense, even for small displays.
All too often, newer exhibitors will purchase a cheap, somewhat disposable display only to discover that it doesn't reflect their branding or audience. An upscale rental allows them to showcase their products and/or services at a price comparable to a budget purchase.
When deciding whether to rent or buy a trade show exhibit, consider all your options, both short and long-term. There are benefits to both and in some situations, a combination makes the most sense. Talk to your exhibit professional to review your options.