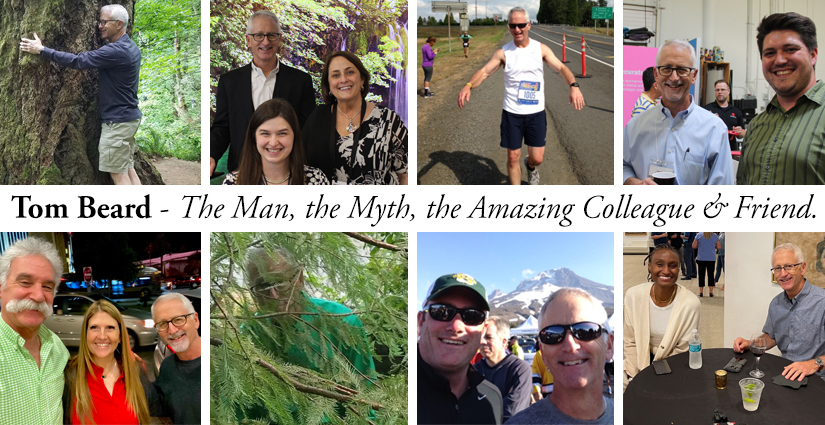 Tom's Farewell Letter
As many of you have heard, I'm retiring and calling it a career. It's been a fantastic 27-year run working in the trade show and events industry for some great companies including Eco-Systems Sustainable and Classic Exhibits. I'm leaving with many great memories and with more friendships than I can count. Our industry has some of the hardest working, creative, and caring people I've encountered in my 45-year working career, and I feel blessed to have stumbled into this crazy industry! The past 18 months have been difficult for all of us, but it has brought to light the true collaboration and culture of Classic and Classic Distributor Partners. It was pretty amazing to witness!
Having traveled extensively over the years, I've seen the United States through the lens of airports, hotels, convention centers, and businesses, and it's time to hit the road and see what the country looks like outside of these areas. You never know… I might stop by and regale you with stories about a giant ball of twine or other amazing sights in the US.
Your friendship and support over the years made my decision to retire very difficult, but I will stay involved with the Midwest EDPA Chapter and hopefully attend future EXHIBITORLIVE shows so I look forward to connecting down the road. I'll say good-bye for now and leave you in the capable hands of Jen, Harold, and Mel.
Feel free to contact me at tombeard345@gmail.com.
— Tom Beard
EXHIBITORLIVE

Hood to Coast Relay

Shared Knowledge Univ.

Tom with Distributors

Lunch at Bob's

EDPA ACCESS

Classic BBQ

Mr. Tree Hugger