Rentals Exhibit are the Smart Choice
Rental exhibits are the single fastest growing segment of trade shows and events. So what's driving this? To no one's surprise, exhibitors are being asked to do more with smaller budgets. In the past, that meant a smaller exhibit or a reduced trade show schedule. Not anymore. Rental designs are more flexible than ever. Exhibitors can now achieve a customized look without purchasing a custom exhibit, depending on the rental exhibit supplier.
Classic Rental Solutions has the largest rental inventory in North America with designs ranging from inlines to islands and from monitor stands to charging stations. All can be personalized to meet the most demanding marketing requirements.
To learn more, download the unbranded PDF version for Rental Exhibits here. To listen to the bonus audio tip, click here.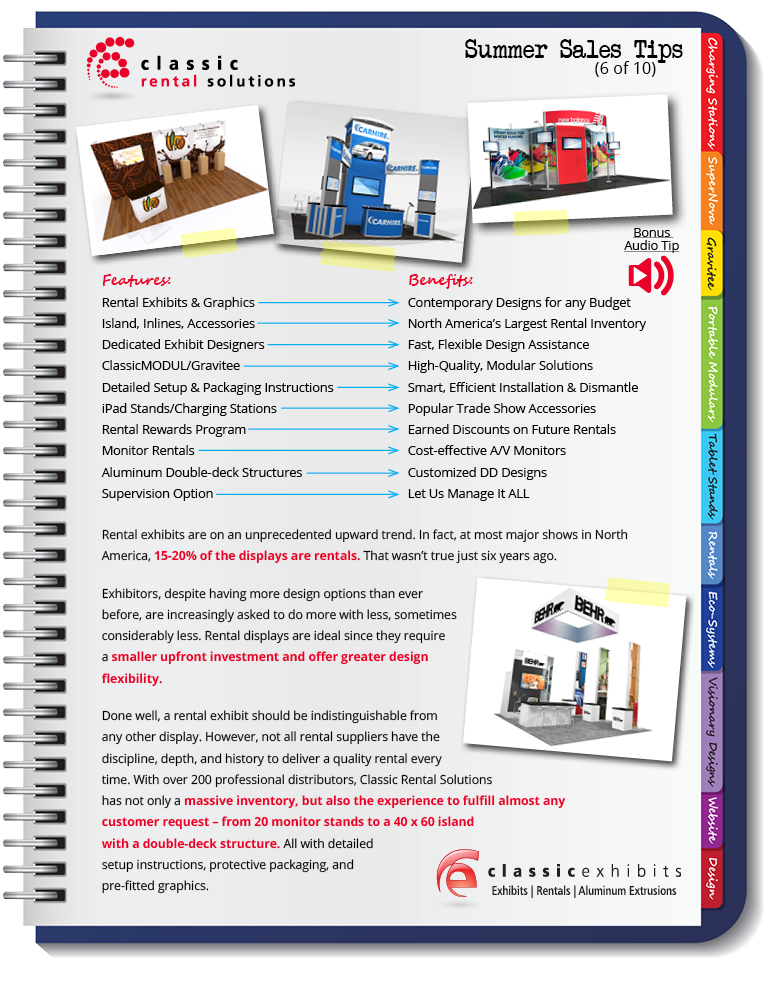 **********************************************
Classic Exhibits Inc. designs and manufacturers portable, modular, and custom-hybrid exhibit solutions. Classic Exhibits products are represented by an extensive distributor network in North America and in select International markets. For more information, contact us at 866-652-2100 or www.classicexhibits.com.
Tags: Classic Exhibits, Classic Rental Solutions, Display Rental, Exhibit Rentals, rental accessories, Rental Exhibits, Trade Show Exhibits