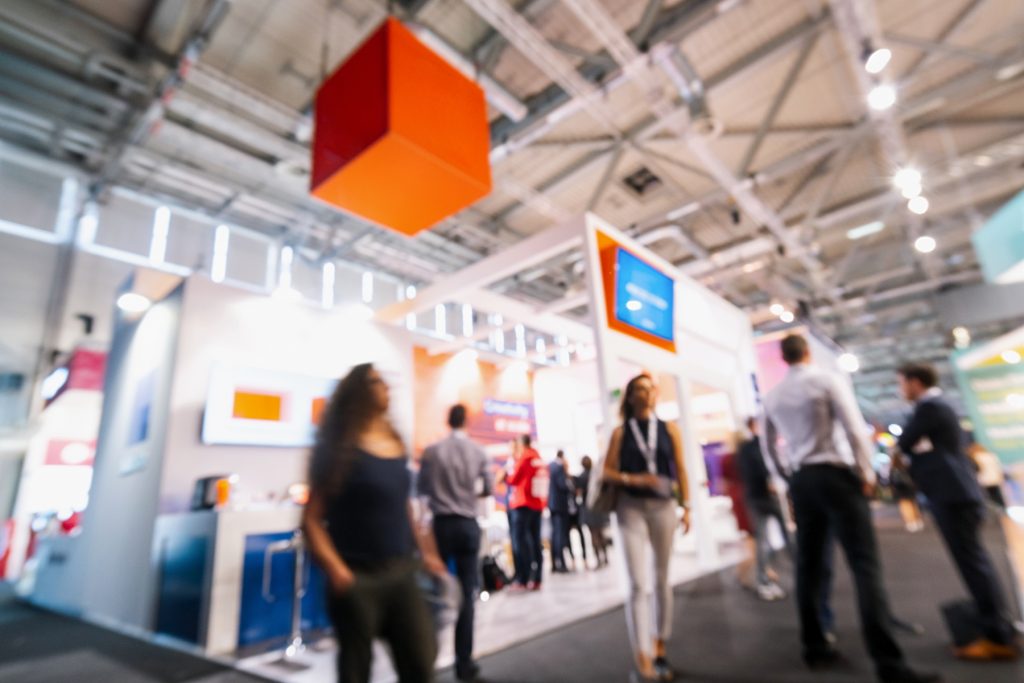 Globally there are over 32,000 exhibitions each year featuring 4.5 million exhibiting companies. This massive industry attracts over 303 million visitors worldwide but not all trade shows are the same…
An Introduction to Trade Shows by Industry
At some point, everyone attends a trade show by industry. It may not be called a trade show, but it's a show where people and businesses are engaged in commerce or trade. There's a good chance you'll attend several each year, like the Automotive Show in your hometown or your industry's annual conference held in Orlando, Las Vegas, Chicago, New Orleans, or any of the hundreds of convention centers in North America. You might be surprised to learn that there are anywhere from 9,000 to 14,000 shows in the United States alone.
So how big are trade shows? Actually much bigger than you may realize. The B2B trade show market in the United States was worth 15.58 billion U.S. dollars in 2019. The market sharply declined to 5.6 billion dollars in 2020 but is projected to rebound to 14.5 billion dollars by 2024.
Every industry, hobby, interest, and profession has a show(s) where exhibitors and attendees gather to learn, buy, and interact with others. Some shows may be massive, like the Consumer Electronics Show with over 170,000 attendees, or it may be a regional pet show with several hundred participants.
Fortunately, there are two convenient search tools for locating trade shows: Events in America and the Trade Show Calendar. In general, most B2B shows can be categorized by industry with the vast majority falling into the following groups below.
Top Trade Shows by Industry
Agriculture
Art, Craft, & Collectibles
Automotive and Boats
Books
Business
Construction
Education & Science
Energy
Environment
Fashion & Beauty
Food & Hospitality
Government
Health & Fitness
Home
Manufacturing
Medical & Pharma
Retail & Wholesale
Society & Community
Spirituality & Religion
Sports & Entertainment
Technology
Transportation
Travel & Tourism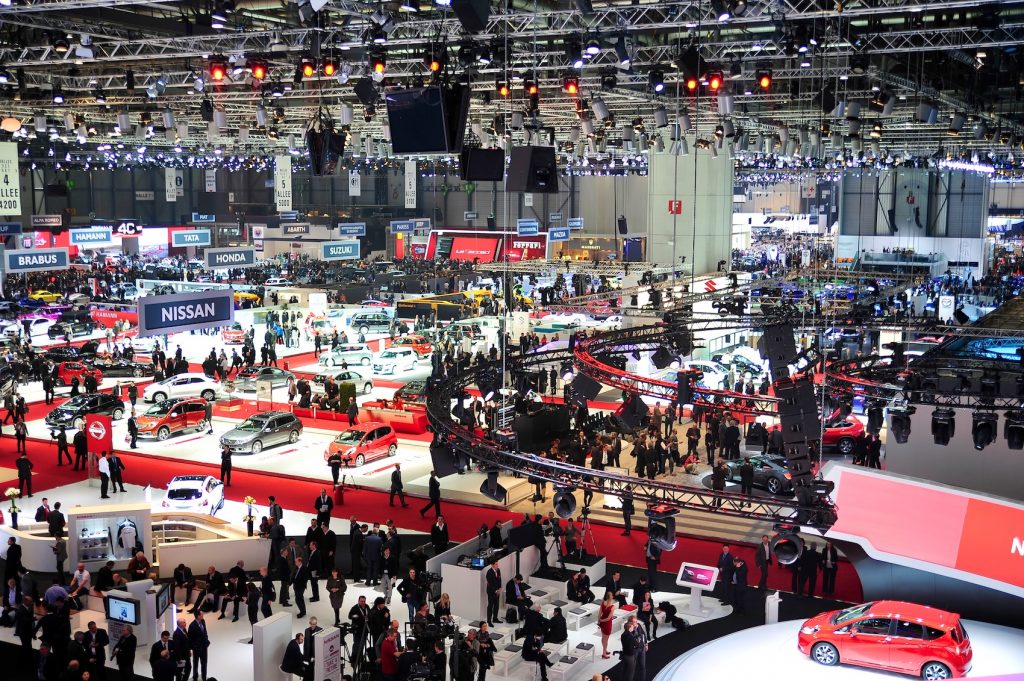 Popular North American Trade Shows by Industry
It depends on whether "popular" means most exhibitors, most attendees, or the largest square footage of exhibit space. Here are the largest in North America by each category.
By Attendance
By Most Exhibitors
By Square Footage
Jewelry Trade Shows & Strategies
Planning and preparing for jewelry trade shows is similar to any show EXCEPT for security. The Jewelers of America recommends following these travel and security tips.
Be Discreet. Avoid mentioning your business and the trade show when in public places like coffee shops, airports, or taxis. You never know who is listening.
Avoid Attention. Avoid carrying a briefcase or anything that could be perceived as containing jewelry to and from the show.
Protect Your Badge. Remove your show badge when you leave the trade show floor. At the end of the show, give your badge to the show organizers or destroy it so thieves can't steal your identity and/or your access to the show floor.
Avoid Informal Showings. Informal jewelry shows held outside the safety of the show, like a hotel room, are never a good idea. Conduct all merchandise appointments within the security of the trade show..
Check Your Insurance Policy. Call your agent or insurance company to make sure that you are indeed properly and adequately insured.
Always assume you are a target when traveling to and from the show, and while you are there.
Top 4 Jewelry Trade Shows:
JCK Las Vegas
International Jewelry Fair/General Merchandise Show
Jewelers International Showcase
International Jewelry Show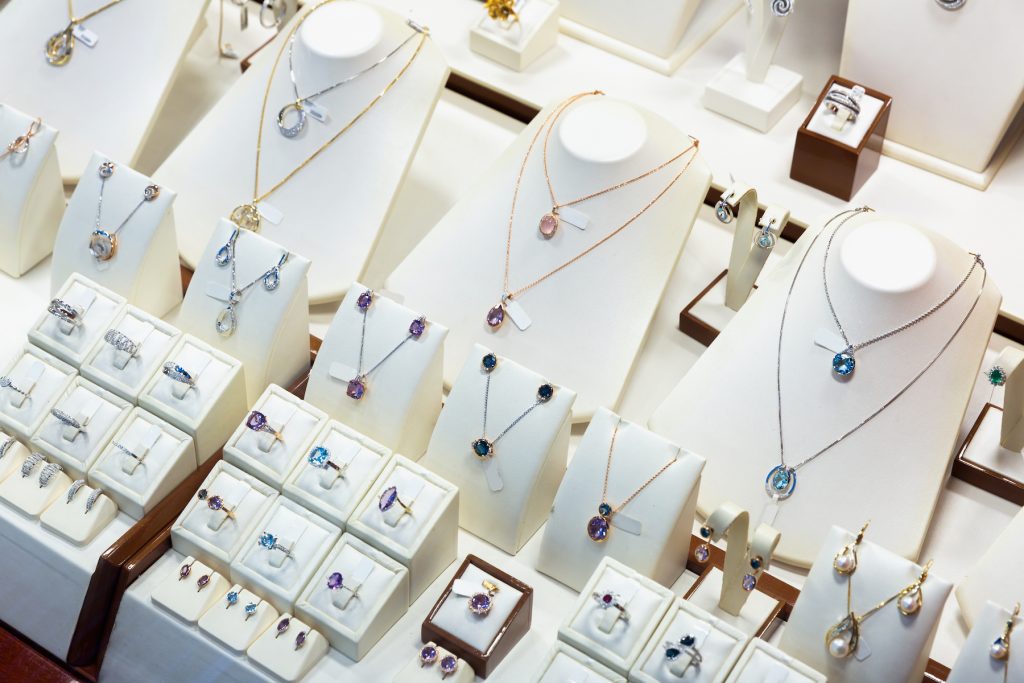 Manufacturing Trade Shows & Strategies
For many manufacturers, trade shows represent up to 30% of their company's annual marketing budget. As a result, going through the motions isn't an option. Senior management will expect an ROI (return on investment) so tracking expenses and sales, both short and long-term, is critical.
Measuring ROI starts with identifying your quantitative and qualitative goals and then putting processes in place for capturing those measurements. Sounds easy enough… but many companies start with good intentions but lack the discipline to record the information before, during, and after the trade show. They become immersed in designing the booth, scheduling travel, and preparing for meetings with clients. Once the show begins, the buzz and energy on the show floor takes over and all plans to measure traffic, qualify leads, and set post-show appointments falls by the wayside. It's understandable given the chaos and excitement of seeing clients, meeting potential customers, and checking out the competition.
Instead of simply measuring leads, consider these four metrics.
1. The Number and Quality of Meetings
Strategic meetings have an influence on the revenue and top line. With ROI being a big concern to the C-Suite, marketers are tasked with finding ways to maximize the number and quality of meetings.
2. Average Order Size
Companies participate in trade shows to increase their revenue and profits. However, focusing solely on "deals closed" during a show is rarely a valid measurement. Revenue targets can be better achieved by focusing on opportunities that facilitate larger deals, and measuring average deal size can serve as an early indicator of the show's success.
3. Space Utilization
At a trade show, you basically rent floor space for 4-5 days, whether it's a 10 x 20 inline or a 40 x 50 island. Measuring the cost of the space, including material handling and show services, compared to the show-generated sales over the next 90 days can be a quick tool for calculating ROI. Overall, analyzing resource utilization will demonstrate if the budget is being used effectively and where to allocate future marketing investments.
4. Meeting Effectiveness
Not every measurement is quantitative. When your sales team meets with prospects, they are doing what they do best – qualifying the sales opportunity. Sure, every sales representative wants to close the deal then and there, but most purchases usually happen after the show. Qualitative measures are a window into future opportunities and should be recorded both as potential revenue and as a method for understanding a representative's strengths and weaknesses.
Top 4 Manufacturing Trade Shows
International Manufacturing Technology Show (IMTS)
PackExpo
FabTech
SEMICON West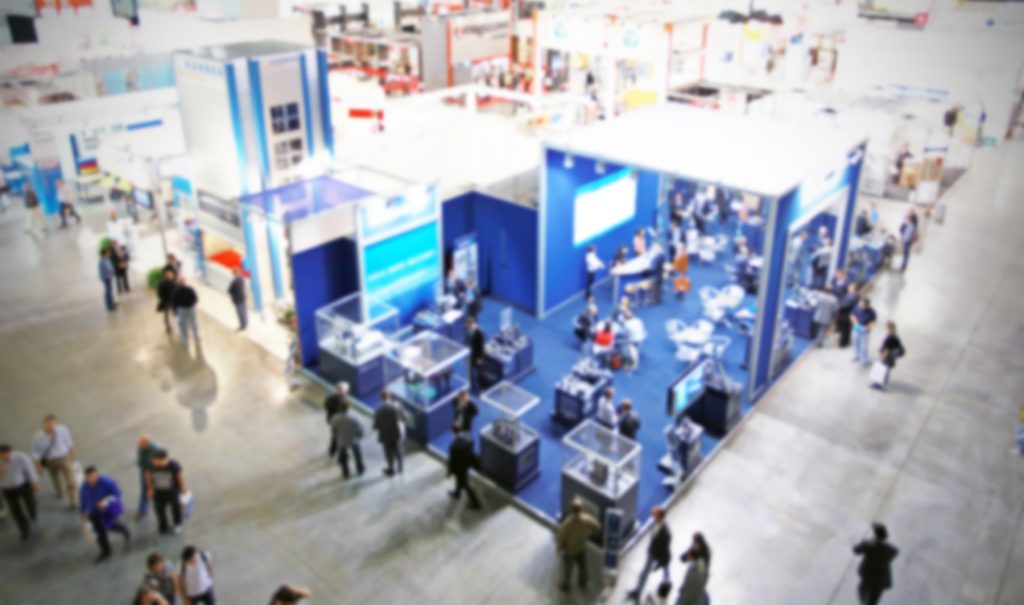 Apparel Trade Show Events & Strategies
If you are a new designer or are launching a new brand, trade shows are an ideal venue to announce your arrival. For more established brands, exhibiting at trade shows is a proven method of expanding your sales opportunities with national and international buyers.
However, success is not guaranteed simply by participating in a trade show. Here are some basic tips for anyone planning to participate in an apparel or fashion show.
Choose The Right Show
Face-to-face marketing, aka trade shows, and events can be expensive. But, when done right, the ROI at a fashion trade show can be higher than nearly every other marketing tool. For smaller companies, the cost of a trade show is often shocking, which makes it critical to choose the right show(s). Not all shows may be appropriate for your product category and price point.
Start by asking colleagues in the industry which shows they attend and why. They'll be able to share their experiences and the dos and don'ts. You'll be able to determine if the show is one you should attend rather than exhibit, at least for now, and if you decide to exhibit, then what size booth space to reserve.
It's also a good idea to research local venues. There are quite a few Apparel Marts that produce trade events. In addition to the Dallas Market Center and Atlanta's AmericasMart, other Apparel Marts include Denver, Seattle, Nashville, Minneapolis, and Miami.
Know Your Goals
Too often, exhibitors have one single goal: to sell lots and lots of products. That's not an unrealistic goal, however, there may be other goals you should consider. Those could include:
Generating Leads
Building Contact Lists
Meeting with Existing Customers
Locating New Suppliers
Identifying Industry Trends
Introducing New Products
Evaluating the Competition
Attracting Employees
Create a Budget and Track Your Expenses
This seems obvious but it's not. Unlike a magazine ad spend, with perhaps one or two line items, a trade show has a long (sometimes surprising) list of expenses. And not all those costs are known upfront. Knowing your costs and comparing them to your sales will make it much easier to decide whether to invest more or less in your trade show marketing.
Some Major Trade Show Expenses:
Your Exhibit (rental displays available)
Booth Space
Shipping
Material Handling at the Show
Show Services, like Electrical, Labor, Cleaning
Travel, Lodging, Meals
Marketing Materials and Promotional Incentives
Sponsorships
Entertainment
Pre-Show Marketing
If you remember anything from this article, remember this. According to a recent trade show exit poll survey, contacting buyers and setting up appointments BEFORE a trade show was cited as the BEST way to ensure a successful return on investment (ROI). With limited time, buyers will gravitate to their existing vendors or to vendors who have contacted them to schedule an appointment.
The show organizer is responsible for attracting attendees to the show. But, they're not responsible for bringing those attendees to your booth. Successful exhibitors dedicate time to marketing their brand to prospective attendees weeks if not months before the show. Simply showing up and showing off is rarely a recipe for success at a trade show or event.
Top 4 Apparel Trade Shows
MAGIC Fashion (August and February)
Private Label Manufacturers Association
Outdoor + Snow Show
ABC Kids Expo
OFFPRICE Wholesale Apparel Show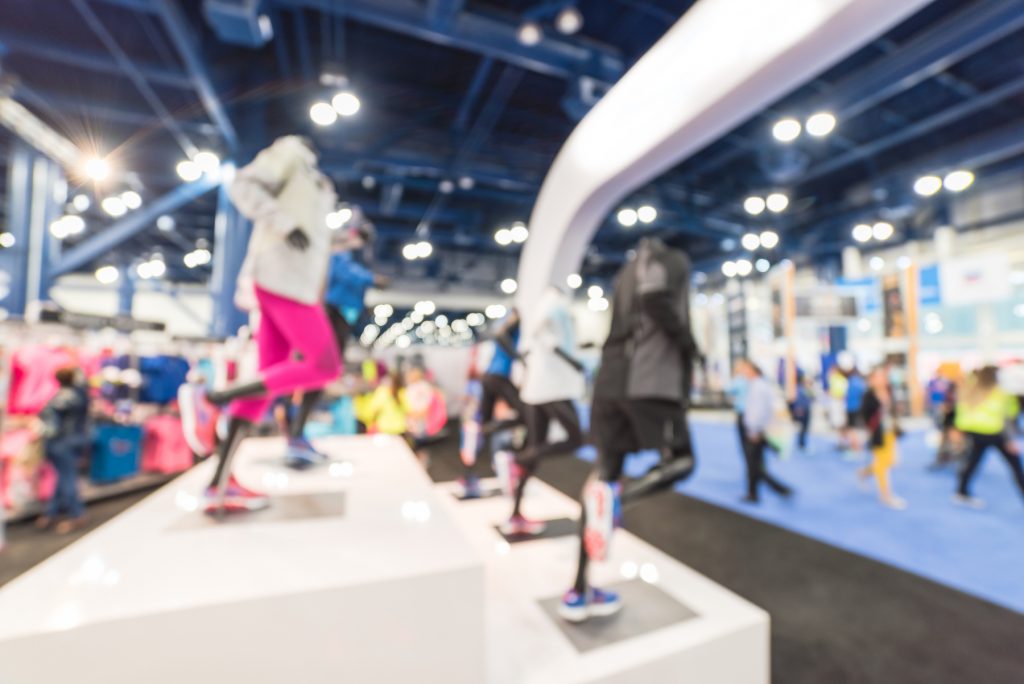 A Recap of Trade Shows by Industry
With thousands of trade shows by industry in North America and thousands more around the world, there's no shortage of opportunities for companies to participate in face-to-face events. However, simply choosing a show isn't enough. Successful exhibitors set goals, establish budgets, and implement strategies that maximize their opportunities.

Your Partner for All Things Trade Show
Classic Exhibits has been designing and building solutions since 1993. We've been honored as an Exhibitor Magazine Find-It Top 40 Exhibit Producers and an Event Marketer Fab 50 Exhibit Builders multiple times. Along with numerous Portable Modular Awards.
With over 200 Distributor Partners throughout North America, there's a Classic representative closer by. Contact us today whether you need a durable hand sanitizer stand built to last, a portable display guaranteed to attract trade show attendees, or a custom 30 x 40 exhibit with all the bells and whistles. We're not just different. We're better.