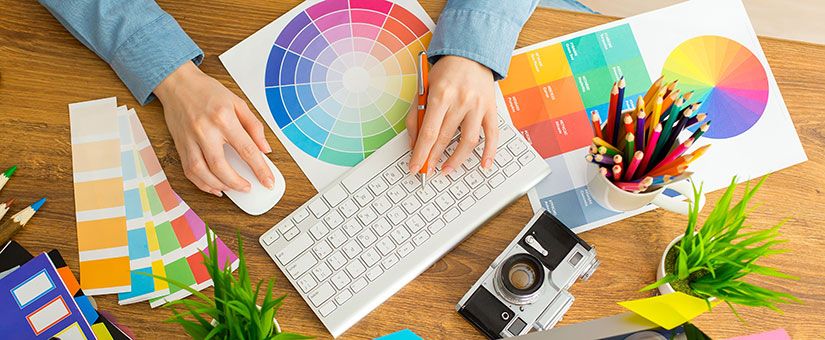 Like you, we see thousands of exhibit designs each year. And because we're human, we have opinions about each and every one. For example, we may like a particular fabric graphic or a custom counter or the clever way a bridge connects to a backwall.
What Makes an Exhibit Design Effective?
What if someone asked you to describe "Why a Particular Design Works?" We accepted that challenge. Below are 4 Symphony Portable 10 x 20 designs, each organized into three categories:
Structure Design
Branding Opportunities
Function
We ignored the existing graphics because graphic designers can get pretty mean. And no one wants that. 😉 We assumed the basics about Symphony, like tool-less assembly, SEG graphics, and portable shipping so those aren't listed in the descriptions.
SYK-2018 Symphony Portable
Imagine the backwall without the counters along the aisle. Everything is balanced. The frames, the workstations, the iPad mounts, the monitor, and even the graphics. The SYK-2018 is a sophisticated design with satisfying shapes and practical accessories. It's comfortable and compelling without appearing portable. Now add the counters and the package is complete.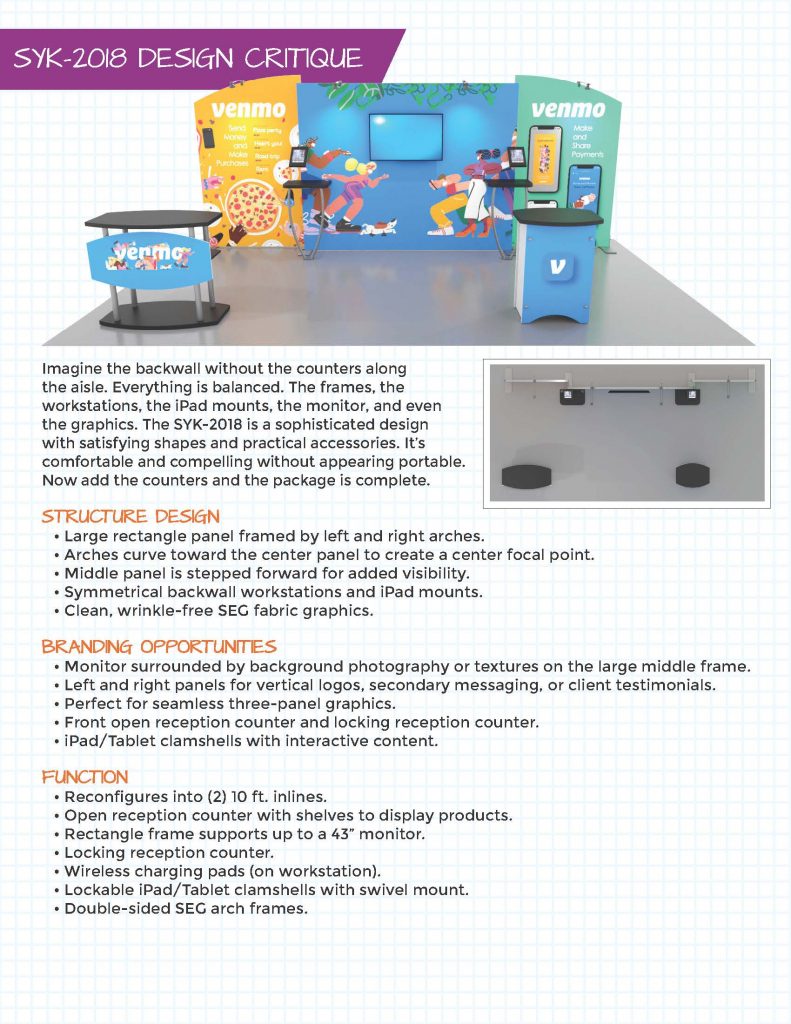 SYK-2004 Symphony Portable
If it's hip to be square, how about a rectangle? Of course! The SYK-2004 takes three rectangles and shifts them into unfamiliar places. The large frame is left aligned, and the smaller frames are shifted right and staggered. Yet, the off-center monitor provides visual balance while creating two overlapping zones.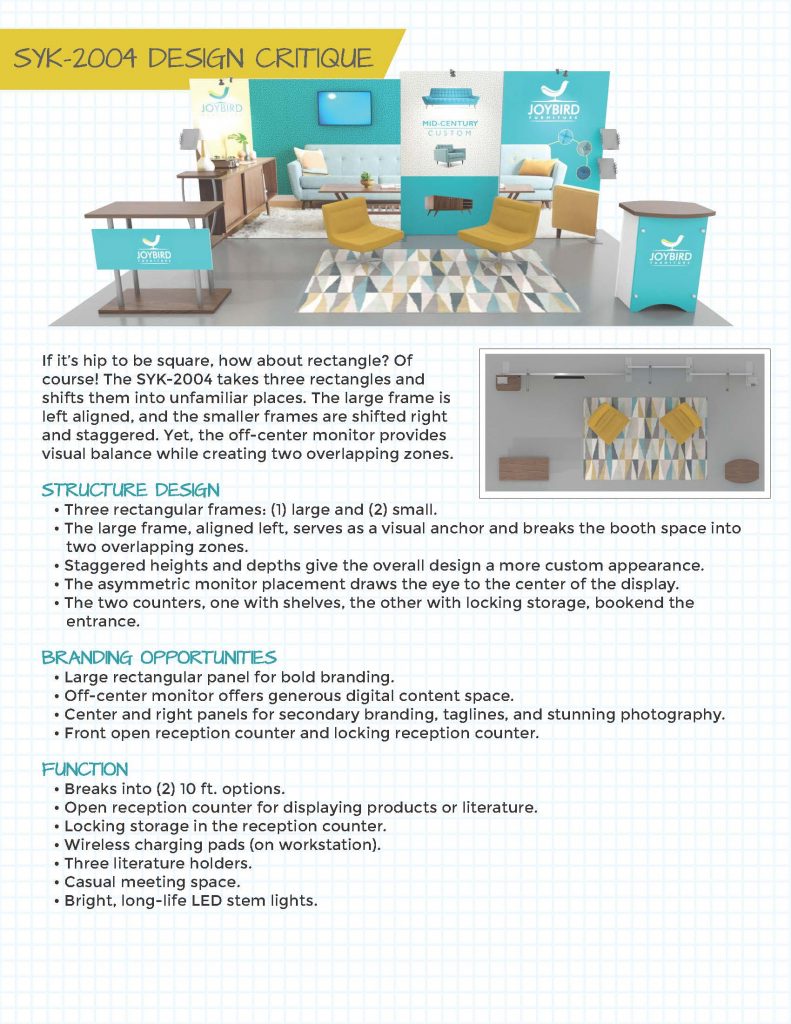 SYK-2023 Symphony Portable
If you crave symmetry, then SYK-2023 may make you uncomfortable… at least at first glance. However, the curves complement one another, and the stair-step footprint gives the inline complexity not found in a typical flat portable display. Lots of branding opportunities and practical accessories.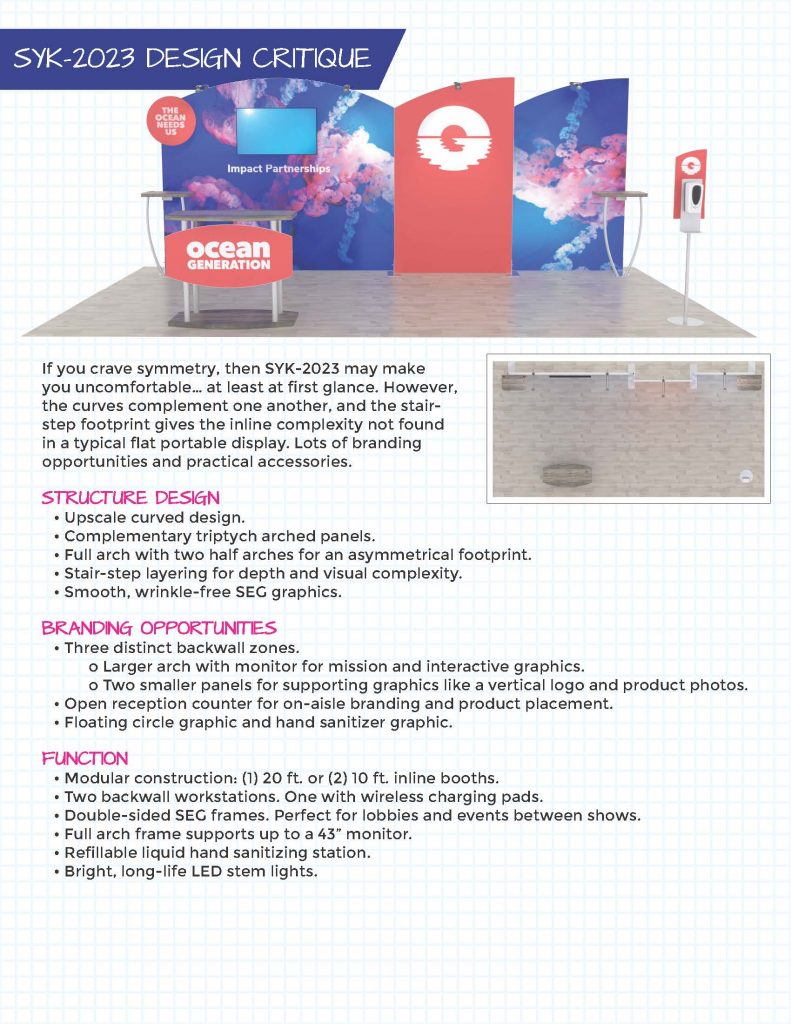 SYK-2025 Symphony Portable
As a design element, peaks are peaking right now. The SYK-2025 offers portable clients a non-portable look with some serious branding opportunities: (2) backwall graphics, (2) workstations, a counter, and a charging table. The mix and match approach isn't for everyone which is why peaks can be paired with curves in Symphony.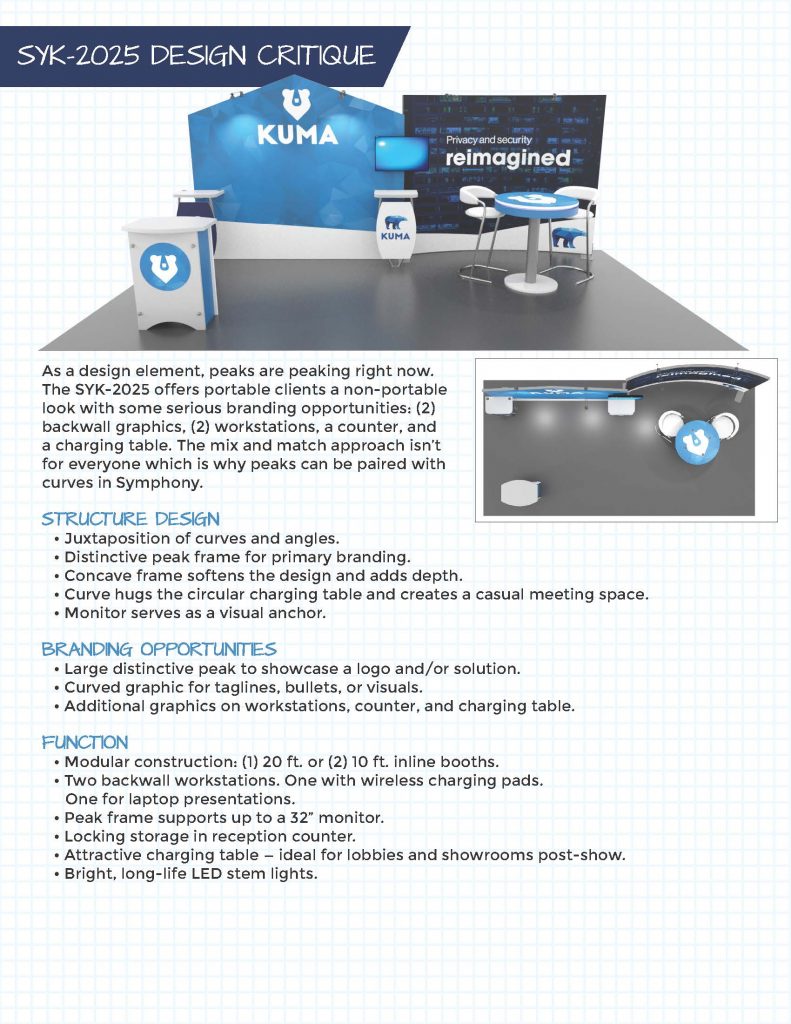 Classic Exhibits has been designing and building solutions since 1993. We've been honored as an Exhibitor Magazine Find-It Top 40 Exhibit Producers and an Event Marketer Fab 50 Exhibit Builders multiple times. Along with numerous Portable Modular Awards.
With over 200 Distributor Partners throughout North America, there's a Classic representative closer by. Contact us today whether you need a durable hand sanitizer stand built to last, a rental display guaranteed to attract trade show attendees, or a custom 30 x 40 exhibit with all the bells and whistles. We're not just different. We're better.