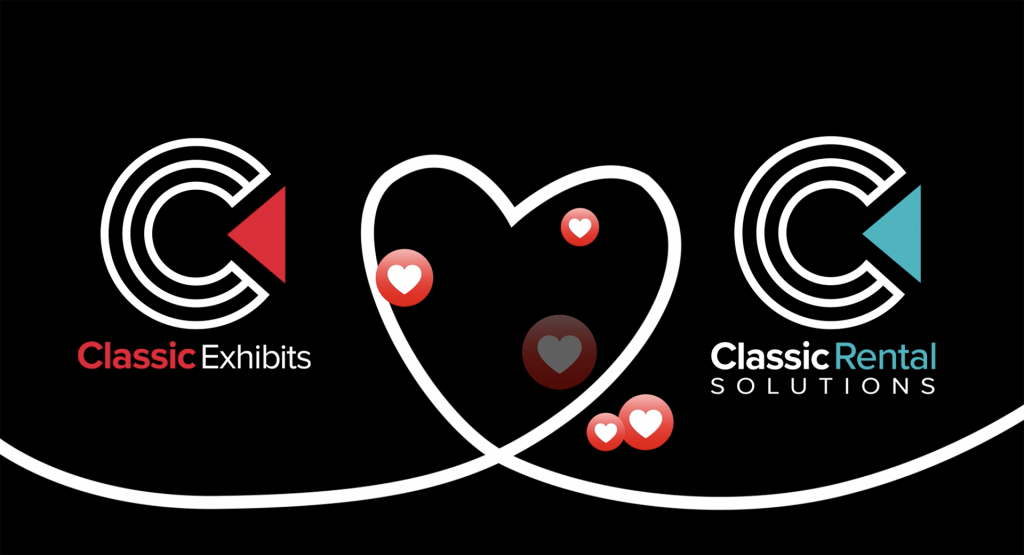 Did you know that Valentine's Day is not an official holiday in any country? Not one. Official or not, we're serious romantics and we got you a gift. It's not flowers (cliché) or chocolate (unhealthy) or jewelry (our accountant said "No!"). Instead, we made you a special heartfelt video. Think of it as Classic's Hallmark movie but without Candace Cameron Bure, the queen of the Hallmark Channel movies.
This video showcases a few of our favorite displays featured in Past Five Days in 2021. Each Monday thru Friday, we post photos of an amazing design passing through the Classic Exhibits Shop. We encourage you to visit P5D the next time you're in Exhibit Design Search.  
Oh behalf of the entire Classic Family, we wish you and your significant others a very Happy Valentine's Day.