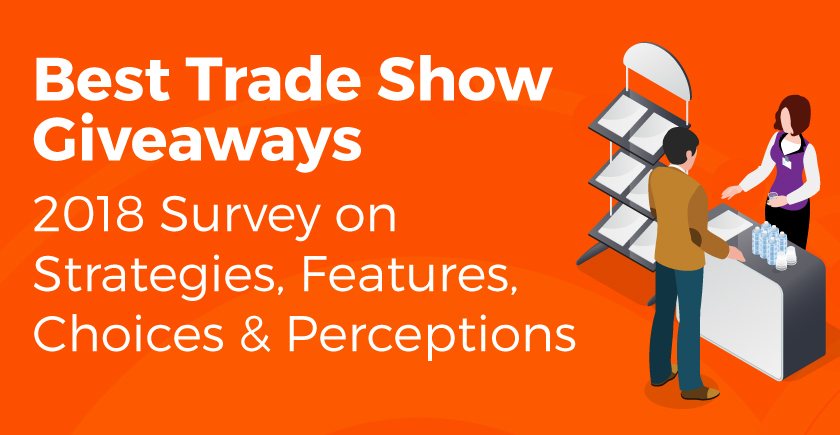 Our thanks to the folks at SocialPoint for creating an infographic based on a survey about Trade Show Giveaways.
Few trade show tasks are as fun and frustrating as selecting the appropriate giveaway. Gone are the days when the options were limited to pens, mugs, stress balls, and calculators. There are thousands of promotional products from thousands of vendors. So how do you choose?
As with any marketing decision, you need a strategy and the giveaway should advance it. The infographic below presents strategies, features, choices, and perceptions on the best trade show giveaways. Finally, as a gentle reminder, don't wait. Not only will you save money, but you'll ensure any mistakes are corrected before the show.