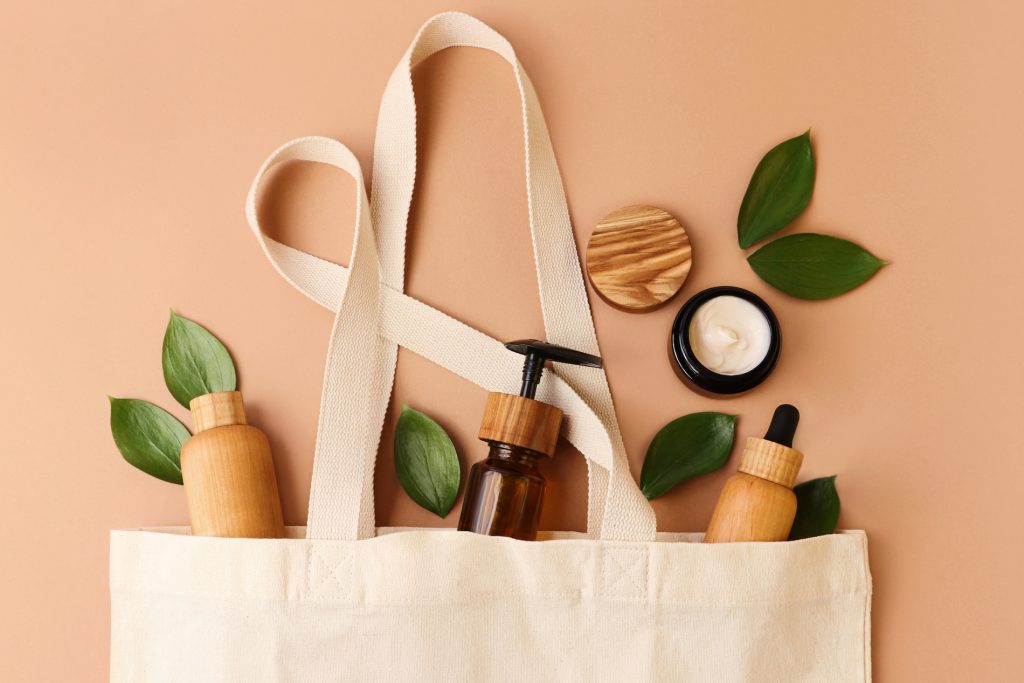 Trade shows and giveaways go together like peanut butter and jelly. Promotional products, as the industry likes to call them, are irresistible when done well. Recently, customers have been asking for eco-friendly or sustainable products. And manufacturers have responded with 100's of "green" giveaway ideas. We can't share them all, but we'll highlight some of the most popular and innovative ones. 
If you've never ordered promotional products before, we encourage you to choose ones that align with your company's values and marketing objectives. Yes, we all enjoy "fun stuff." However, sustainable giveaways should have more than a 60-second lifespan. They should remind the recipient of your company's products and services while boosting your trade show ROI and ROO (return on objectives).
Finally, the sustainable giveaways shown on many online websites are just the tip of the iceberg. To see the full assortment, contact a promotional product specialist. They are experts at finding the right product at the right price and can guide you on effective branding. While your competitor's giveaways may be tossed soon after the show, your branded cup or pen or coaster or calendar will have a featured location on their desk.
Why Eco Friendly Giveaway Ideas?
According to Rama Beerfas, Chief Solutions Specialist of Lev Promotions, "Eco-responsible branded products are becoming more important in the marketing world. People like getting things that are relevant to their lives and appreciate them even more when they're good for the environment – whether by being produced from sustainable materials or recycled products; and/or they can be planted, recycled or composted themselves."
10 Eco-Friendly Giveaway Items Made from Recycled Materials
Eco-friendly promotional giveaways or swag come in a wide variety of products. Some incentive companies even donate a percentage of your order to ethical/sustainable causes. When it comes to green, you're not only making a choice on a product but also a business. Let's start by exploring some popular sustainable trade show gift ideas.
1. MousePaper (MousePad) 12 Month Calendar: Printed on 30% post-consumer recycled paper.
2. Enviro Pens: Available in black, gray, or white, these geometric pattern pens are made of recycled ABS plastic.
3. Jumbo Non-Woven Grocery Totes: Reusable tote bag available in a rainbow of colors. Made from 10% post-consumer content.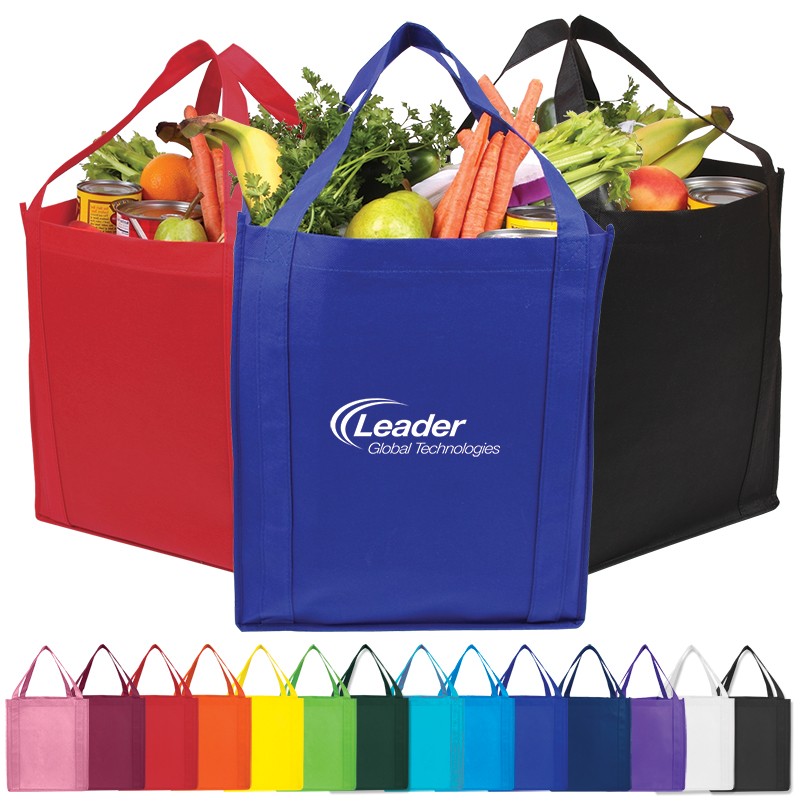 4. EcoSmart Pullover Hooded Sweatshirt: Comes in 18 colors and sizes ranging from S to 5X. The fabric is made with up to 5% recycled polyester from plastic bottles.
5. Classic Baseball Cap: Available in gray, black, blue, and tan. Crafted from 100% recycled fabric.
6. Bamboo Cutting Board w/ Gift Box: Two-tone bamboo board with laser engraved imprints. Bamboo is a naturally sustainable material.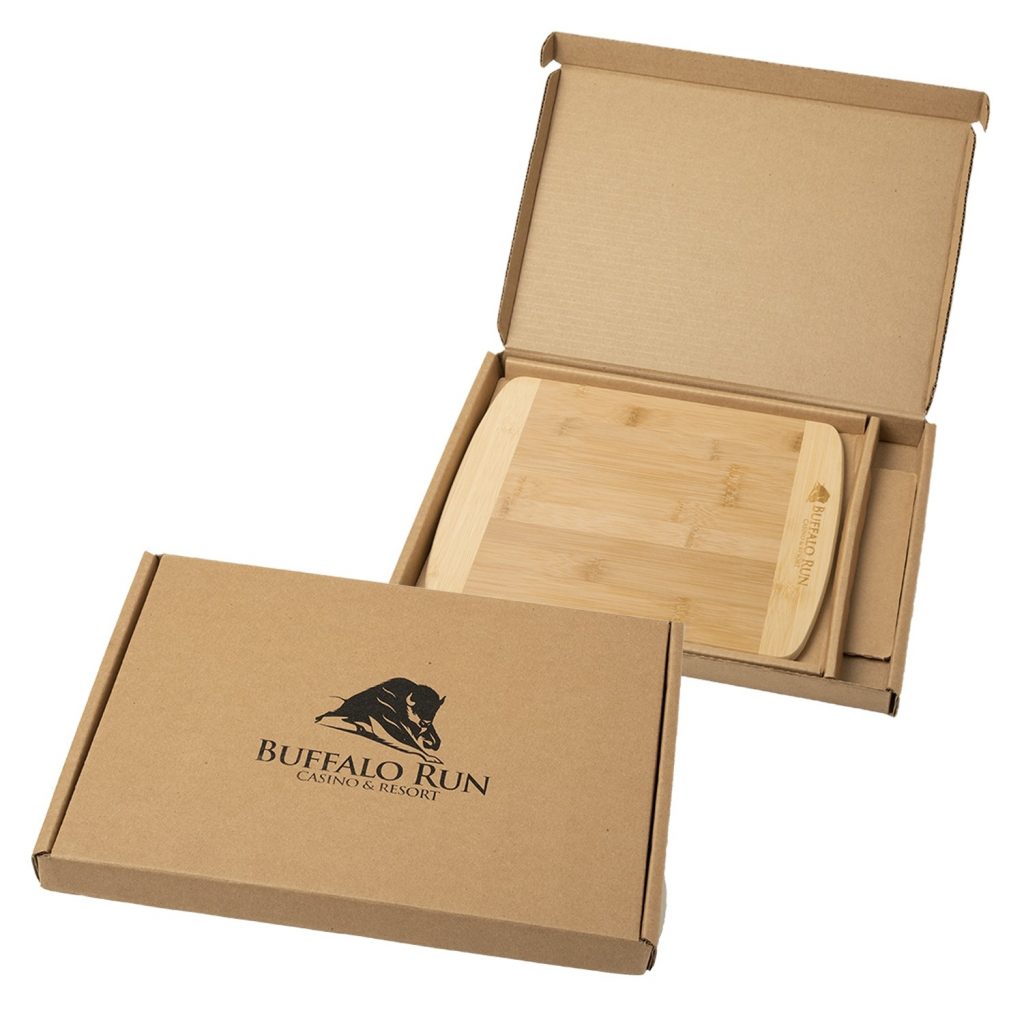 7. Recycled Paper Notepads: 5" W x 7" H Notepad available in 5 colors. Includes 30 lined sheets made with 100% post-consumer recycled materials.
8. Recycled Newspaper Pencil w/ Eraser: Traditional #2 pencil in a variety of colors made from 95% recycled newspaper.
9. Pine Tree Planter in Gift Box: Pine seeds in a fiber pot that's 100% organic, sustainable, and biodegradable. Packed in a recycled kraft box.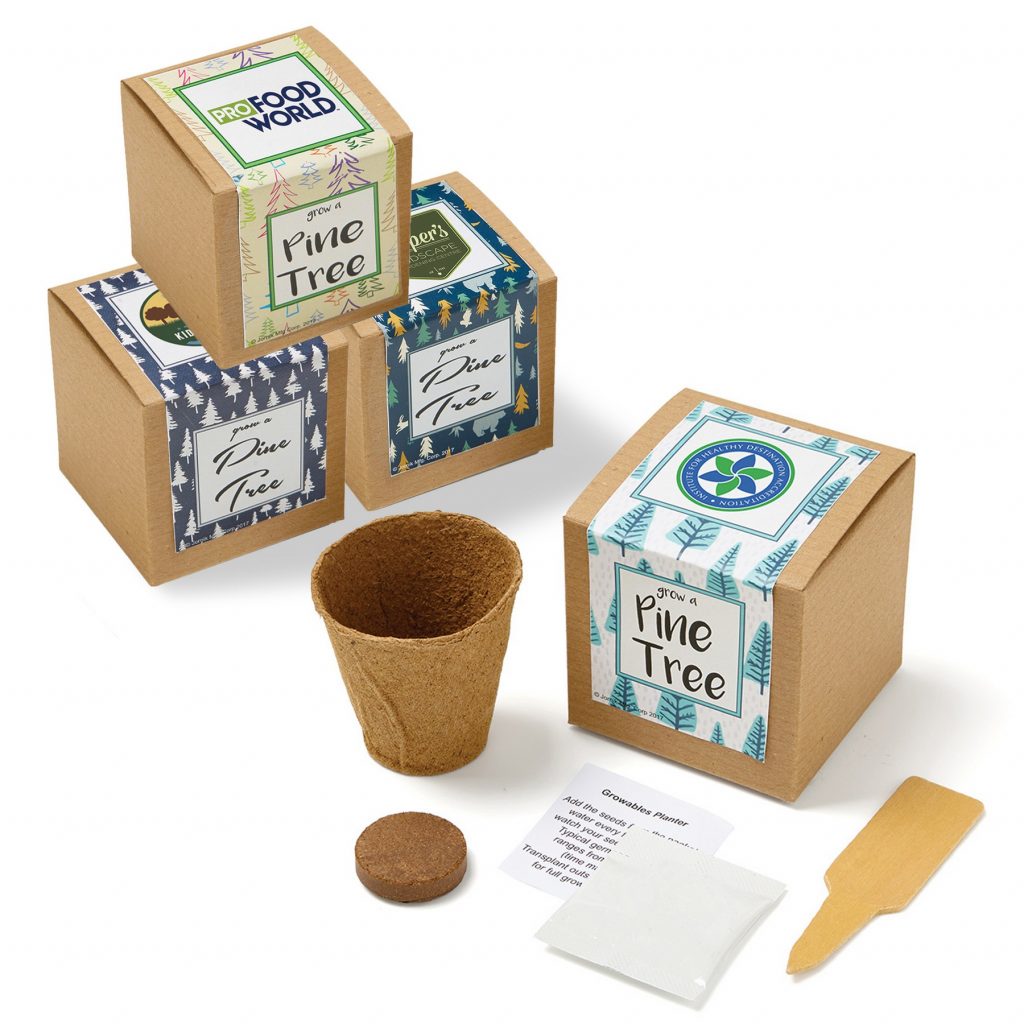 10. Sustainable Lip Balm: High-quality lip balm made with sustainable materials. The 100% recycled tup is made from recycled plastic and potato bio-resin.
5 Green Biodegradable Tradeshow Gifts
When promotional giveaways are both purposeful and eco-friendly, they communicate a positive, sustainable message to clients. These gifts are functional products that won't add to landfills since they are either biodegradable or growable.
1. Wheat Straw Toothbrush: A medium bristle toothbrush in tan made from wheat straw.
2. Butterfly Seed Bookmark: The 100% biodegradable eco-paper bookmark includes a butterfly-shaped paper planting embedded with a blend of annual and perennial wildflower seeds. Available in 20 bright colors.
3. Golf Tees and Ball Marker Set: Custom printed fairway gear includes 6 biodegradable tees and 2 ball markers.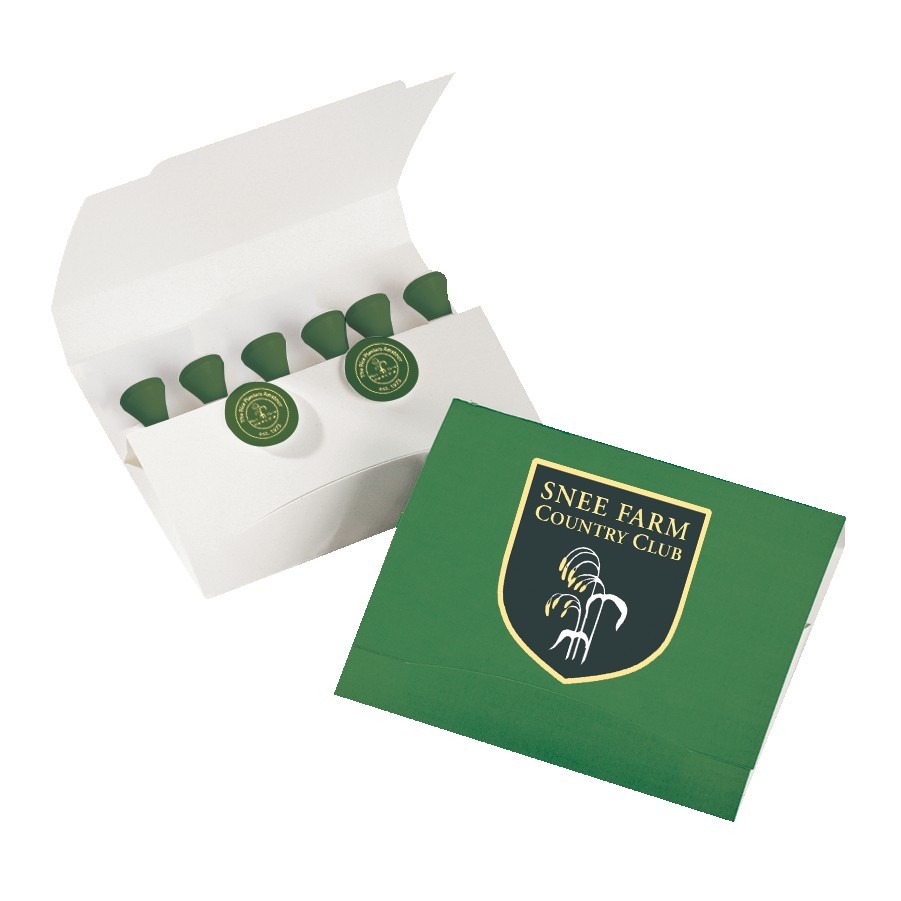 4. Clear Compostable Cups: These clear brandable cups, In sizes from 9 to 16 oz., are made from renewable resources that will break down in approximately 50 days.
5. Standard Seed Packets: What's more green than seeds? The packets are brandable in full color. Choose from 42 high-quality flower, vegetable, and herb varieties.
5 Organic Eco-Friendly Promo Items
Your customers will appreciate the thoughtfulness of these eco-friendly promotional items. All include organic and/or sustainable components such as bamboo, beeswax, tea, and cotton.
1. Eco-Bamboo Lanyards: Made from sustainable and biodegradable bamboo. Choose from a wide variety of colors and 13 standard lanyard attachments.
2. SPF 30 Sunscreen with Carabiner: An SPF 30 broad-spectrum sunscreen with skin-friendly, organic ingredients like beeswax and coconut oil.
3. Herb 3-Pack Eco-Planter: Each set includes three flower pots, three compress soil wafers, and three seed packets (parsley, basil, and chive). Pots are made from renewable materials including bamboo and corn fiber.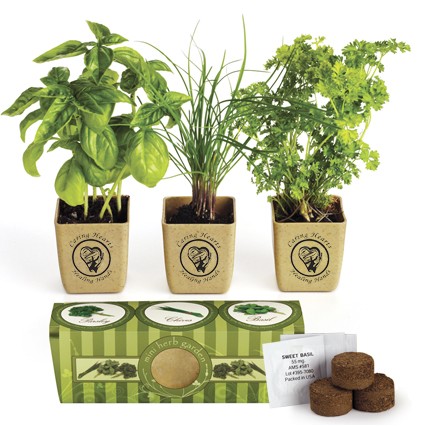 4. Organic Stash Tea in a Canister: Delicious organic team from Stash in a decorative metal canister. Comes standard with Earl Grey and Green Teas but specific flavors are available.
5. Organic Cotton T-Shirt: 100% certified organic cotton t-shirt in 11 colors and sizes from small to 3X.
Eco-Friendly Giveaway Ideas with Classic Exhibits
Over the years, we've learned that it's easy to get carried away about eco-friendly giveaways. However, before you buy 10,000 reusable straws, remember that the giveaway should reflect your company's culture and branding. Classic Exhibits has over 25 years of experience working with clients on their trade show marketing program. Let us be a sounding board for you as you navigate the white-water rapids of promotional products.
If you are interested in pairing your eco-friendly giveaway with an eco-friendly exhibit, browse through our ecoSmart Displays. With over 400 inline and island designs, the ecoSmart line has something for every company.
With over 200 Distributor Partners throughout North America, there's a Classic representative close by. Contact us today.