Happy! Happy! Happy!
I'm at 32,000 feet, headed home from EXHIBITORLIVE 2016 in Las Vegas. After four weary days (and nights), I wanted to share with you the overall show vibe from the Classic Exhibits perspective.
To those not in attendance, I hope you viewed our videos highlighting Day 1 and Day 2. They show how slammed we were both days. On the morning of Day 2, I was approached by another exhibitor who said, "Kevin, ya know in grade school where we all learned to share. Would you mind sharing some of your attendee traffic with the rest of us?" 🙂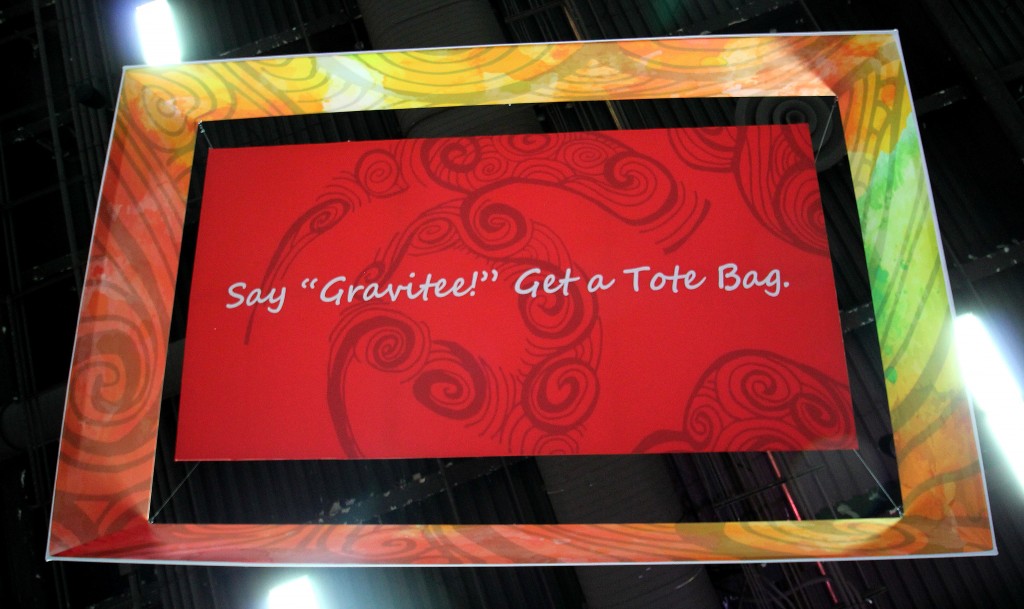 All joking aside, we were fortunate to have heavy traffic on all three days. Exhibitors came to see our charging stations, tablet stands, and lightboxes, but the BIG DRAW was our new Gravitee One-Step Wall System. Gravitee was a HUGE HIT. We heard the accolades in our booth, but it was the compliments we heard while walking the show floor and at after-hours functions that was more impressive. Lots of kudos and several comments of "Gravitee is the next big thing in our industry."
At the airport waiting for our flight home, my wife asked me why Gravitee was so impactful compared to past product releases. I will tell you the same thing I told her, using a recent build as an example.
Gravitee is the culmination of 23 years of Classic manufacturing expertise and growth. When we initially developed this new product, we sat down and reviewed the entire Classic Family of Products. What made the Intro Fabric Panel System so successful in the mid 90's? The patented hinge! What made the Euro LT Modular Laminated System so successful in the late 90's and early 2000's? The slide clip connection system and panel lock! What has made Visionary Designs, our hybrids, and our custom builds so successful to this day? Our ability to customize, be nimble, and do what others either can't… or simply are unwilling to do.
Gravitee was born out of 23 years of knowledge and Intellectual Property. In the end, we developed Gravitee, a revolutionary wall system that self levels, requires absolutely NO TOOLS, has two corner options that allow you to make ANY angle connection, works seamlessly with Euro LT and MODUL, and accepts direct print or SEG graphics. Plus, you NEVER have to notch the SEG when a graphic extends over multiple panels or curves.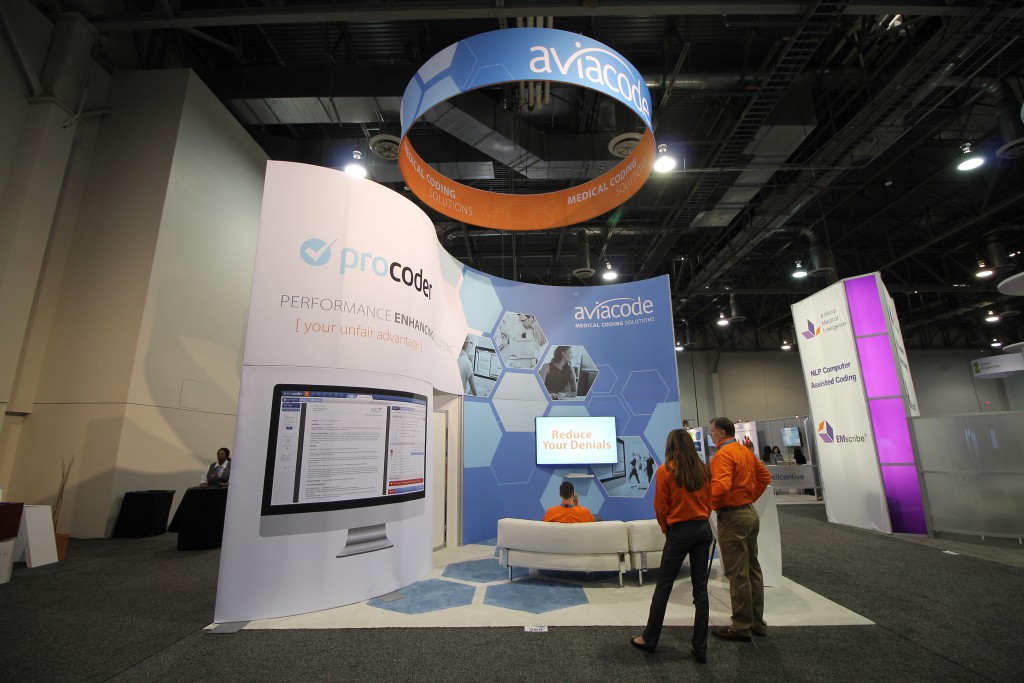 Pretty cool. Now let me use a real world example. You may recall our show booth from EXHIBITORLIVE 2015 and 2014. It was a modified version of the VK-5095 Island featured in the Visionary Designs and Rental galleries. One of our distributors asked if we could create the same design for their HIMSS clients… but using Gravitee. Well, you know we said, "Yes!" Our show booths in 2014 and 2015 took three guys eight hours to set up, and it packed in two crates at 2200 lbs total weight. But the Gravitee version took three guys four hours to set up the booth! Half the time! AND it shipped in one crate, not two. Think about that from an operating cost. Your exhibitor will save up to 1/2 on labor , 1/2 on shipping, and 1/2 on drayage compared to the previous Visionary Designs build. Oh, I should probably mention, the booth cost about 7% less retail as a Gravitee System.
The Rest of the Show
Alright… you can clearly tell I'm excited about Gravitee. But let's talk about the rest of the show. We saw so many wonderful Classic Distributors as well as a few new distributor prospects. End-users stopped by the booth in numbers we haven't seen in the past, so there will be a about 80-90 leads sent to distributors next week.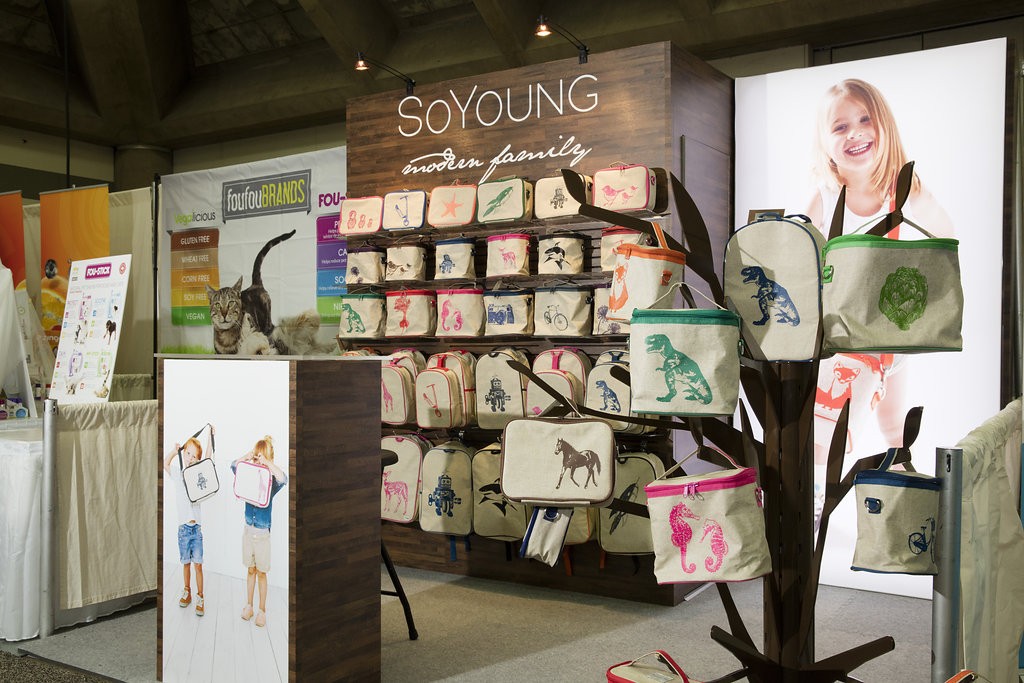 We won! Classic Exhibits took home another EXHIBITOR Portable Modular Award! Last year we won for Best Small Island. This year we won for Best Inline 10 x 10 for the "So Young" booth designed by our very own Katina Rigall. A special thanks to Tim Patterson at Communication One Exhibits for bringing us this great project. Way to go TradeshowGuy.
The mood on the show floor was upbeat and the vast majority of distributors and suppliers told us they are growing. Frankly, the show floor itself looked better than it ever has. As an industry I applaud everyone for putting their best foot forward from a design perspective. Two people who walked HIMSS (which is HUGE as you know) said the EXHIBITORLIVE floor looked infinityly better from a design perspective.
Lastly, there are never enough words to describe the pride I have in our team/family here at Classic. To John, Jim, Reid, James, Jen, Glenna, Jim P, Katina, and Mel who joined me in LV, I can't thank you all enough for all that you do as co-workers and friends in this business. Once again, you made the entire company proud with your efforts and enthusiasm on and off the show floor. And to each and every Classic employee who wasn't in Vegas, you were with us in spirit and your efforts showed each and every time a distributor heaped praise on Classic Exhibits.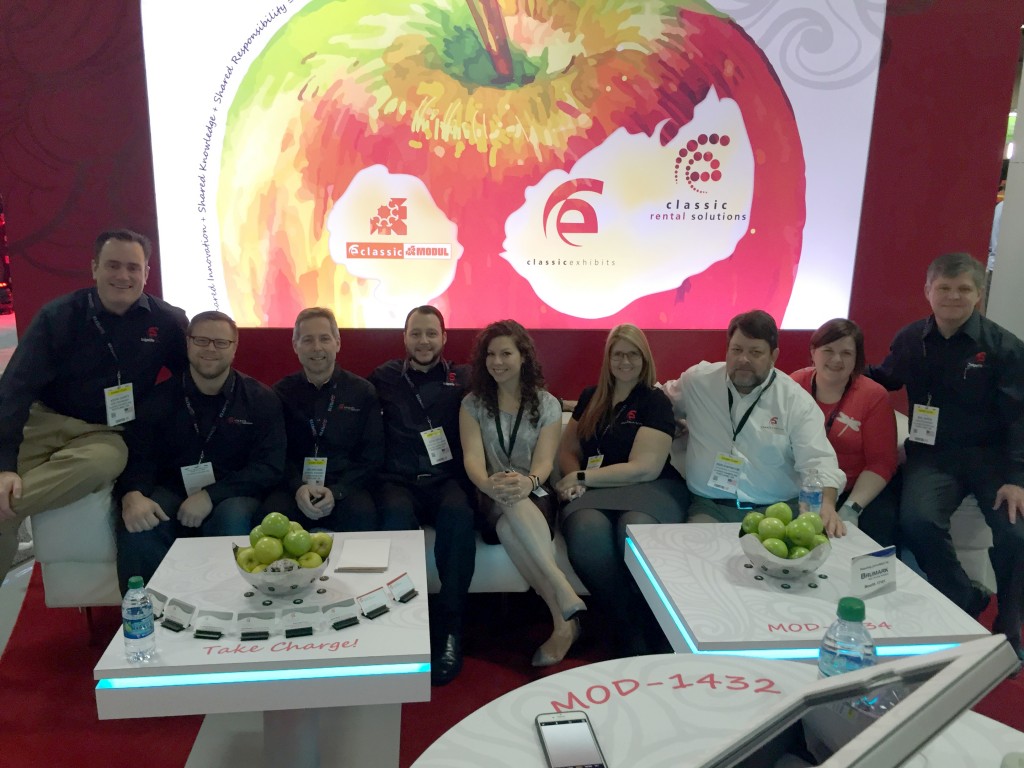 Now, my back is killing me, my feet are numb, and my brain is genuinely fried, so I look forward to the weekend with my family. I hope you do the very same.
Thanks again to our distributors and our vendor partners for continuing to trust in your relationship with the Classic Family.
–Kevin
http://twitter.com/kevin_carty
http://www.linkedin.com/pub/kevin-carty/3/800/32a