Finding the Right Tool is a Blessing.
What tools do your fellow distributors use on the Classic Exhibits website? Here are the Top 5. Some may surprise you.
Tip #11 — EDS Search
I know. Duh? With EDS, you can search for kits (VK-1234), features (shelves), and products (Aero). Just as helpful is Advanced Search, a link below the Search box. Advanced Search allows you to further narrow your search by a price range, product line, and feature (i.e., monitors). You can also sort by lowest to highest prices, newest designs, and even alphabetically.
Tip #12 — My Gallery
There is no EDS tool more powerful than My Gallery. Often imitated, never duplicated. Tips #12 – #15 could be just on My Gallery. My Gallery lets you build a listing that includes not only kits, but also photos and articles. Imagine being a client who gets a My Gallery link with kit renderings, kit photos, and articles on successful trade show marketing. That's a very powerful consultative message.
I urge you to use the URL tool in My Gallery. It's the easiest way to share ideas from your personal email address and branded EDS site.
Tip #13 — Search for Setup Instructions
Search for Setup Instructions = INSTANT SMILE. There's no happier tool on the Classic Exhibits website. For ten years, we've loaded all setup instructions into a database. At the same time, we've told your customers where to find their instructions using stickers on their setup instructions booklets, cases, and crates.
No need to panic on Sunday morning in Las Vegas or Orlando. Simply enter the URL into your phone, tablet, or laptop and type in the five-digit order number. Voila! The PDF of the instructions. We are baffled why every manufacturer doesn't do this.
Tip #14 — Peek-a-Booth Webcams
"Are you kidding me? That's brilliant!" That's the typical response when we describe Peek-a-Booth to new Classic Distributors. But you don't have to be a newbie to appreciate Peek-a-Booth. We have five webcams mounted in our shop:  (3) in the purchase setup and (2) in the rental setup. These are pan and zoom webcams. Perfect for previewing your order before it ships.
Save your client the time and effort of having to ship their display to your facility for a preview. Let Peek-a-Booth be the preview. Ask a PM for the username and password. Then guard it with your life!
Tip #15 — Exhibit Specials and Lightning Deals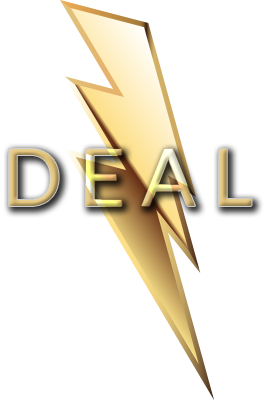 What's the difference between Exhibit Specials and Lightning Deal? Exhibit Specials are multiple kits at promotional prices for two months. The key — "two months." The Lightning Deal is an aggressively priced kit on sale for two weeks. Just one kit. Again, the key — "two weeks." We don't email you when we make the updates. They just happen. We figure you get enough emails from us already. Both the Specials and the Deal are in EDS.
Done. Feel free to grunt like Tim "The Toolman" Taylor on Home Improvement. You deserve it.
Tomorrow, five "Underutilized Gems" you'll love like your middle child. Tips #16-20.
–Mel White
mel@classicexhibits.com
http://www.linkedin.com/in/melmwhite
https://twitter.com/melmwhite