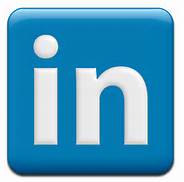 I'm a Linkedin fan. Mostly I read the discussions, but occasionally a topic or a discussion prompts me to contribute. Oddly enough, I often find the most interesting discussions about trade show marketing are in marketing groups, not trade show groups.
Recently, in the Chief Marketing Officer (CMO) Network, Vicki Judge of Judge Advertising, posed the question — "What is Your Most Powerful Trade Show Tip." I'll share a few of the 63 responses, but I would encourage you to read the entire discussion thread. Excellent stuff.
Sharon Gee
CEO & CMO, Circle Dot Marketing, LLC
A big part of the success of a tradeshow is to make sure you have abundant communication regarding your presence at the show in the form of media relations, social media, and internal and external partnership communication. Pre-show blogs, press releases, social media posts, email campaigns, internal motivation communication pieces, and more help spread the word that you'll be in attendance at the tradeshow.
Pierre-Antoine Thiebaut
VP Field Marketing at Alcatel-Lucent Enterprise
I think the "WHY question" is the major criteria of the GO/NO GO decision.
My personal experience and most important tip: Don't waste your time, money and energy if your Sales teams are not fully align with the decision and if you don't have their total involvement (with their own blood) to make this event a success.
Tim Hill
Marketing Consultant/Owner; Lexington Young Professionals Board Member
Once you've found the right trade show for your company, I would advise to be a consistent exhibitor every year and also join whatever association is hosting the show. I've gotten more business for my clients from exhibitors and attendees outside of the show than at the show. For small to medium size businesses I would suggest to look bigger than you really are. Have professionally designed displays, handouts, brochures, business cards, and swag and not something that was put together by a secretary with MS Paint. Sometimes it's the little details that can cause a potential customer to notice you over your competition.
Craig Lindberg
Digital Marketing Executive-Inbound/Social/Integrated
A lot of excellent advice here already so what I would suggest is to put the trade show in the context of a larger prospect/client engagement process. Use it as a reason to engage before and after the event; make a pointed effort to get on the schedules of those you most want to meet with either at the booth or offsite. Make the overarching theme of your presence complimentary to your brand to continue building equity and mindshare, re-purpose event content for incorporation into your inbound program including CTAs to measure response and interest before, during and after the show. Use the actual event as topic for blogging, video and post show topics of interest that are tethered to your lead nurturing.
Scott Yaw
Competitive Business Strategy
Having an established set of objectives (plan A) for what you need to achieve and the flexibility to vary it (plan B) when things don't go your way.
Steve Reichenstein
CEO, Biomart Global Technology Transfer
Trade shows are about access … access is 2 way. Show them senior management commitment by showing senior management.
Traci Browne
Trade Show/Expo Consultant, Freelance Writer and B2B Storyteller
In my experience the number one place companies screw up the show is in the booth staff selection. I don't care how much strategic planning you do, how great your booth looks. Your staff is the single most important component to your success. Yet what do companies often do? They send people who don't want to be there. I will never understand this.
The other thing I will never understand is why companies waste so much time and money on terrible booth staff training. If your training program involves 90 minutes of booth etiquette your wasting everyone's time. If your training involves 10 minutes of booth etiquette your wasting everyone's time. Booth etiquette can be covered in a short email. There are so many more important things you should be doing with you booth staff that will ensure they are prepared and motivated.
Enjoy.
–Mel White
http://www.linkedin.com/in/melmwhite
mel@classicexhibits.com
**********************************************
Based in Portland, Oregon, Classic Exhibits Inc. designs and manufacturers portable, modular, and custom-hybrid exhibit solutions. Classic Exhibits products are represented by an extensive distributor network in North America and in select International markets. For more information, contact us at 866-652-2100 or www.classicexhibits.com.