Quit pretending. You want to attend Shared Knowledge University (SKU). You know it. We know it. Heck, your colleagues are sick and tired of hearing you talk about it. Just do it! (as another much more famous Portland company would say).
Will you learn a lot? Yes. Will it be exhausting? Yes. Will you want to leave Portland on Wednesday morning? No. But as former SKU graduates have discovered, we're going to take your sorry, broken, hypnotized, and dehydrated body to the airport whether you want to leave or not.
Space is limited and openings fill fast. Contact Jen LaBruzza (jen@classicexhibits.com) to reserve your spot on June 12-13 (Monday and Tuesday). Embrace your chance to add the SKU logo to your LinkedIn profile.
Click on the image below to view the happy SKU video.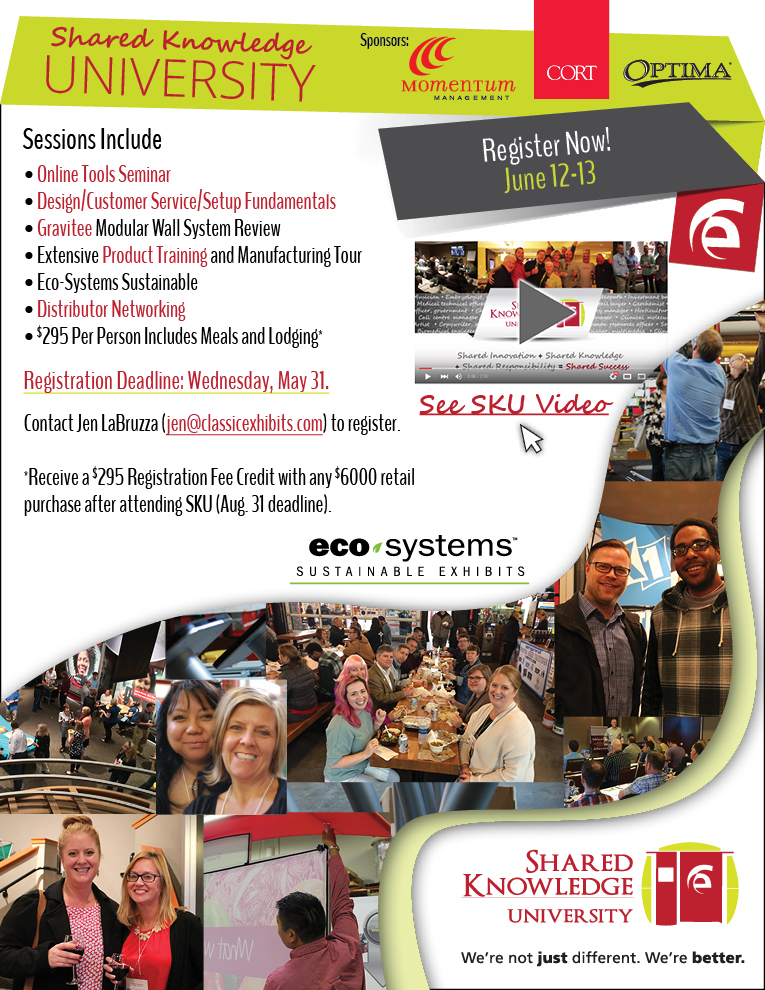 –Mel White
mel@classicexhibits.com
http://www.linkedin.com/in/melmwhite
https://twitter.com/melmwhite
https://www.facebook.com/Classic-Exhibits-Inc-113601405319757
[subscribe2]