Material Handling/Drayage Calculator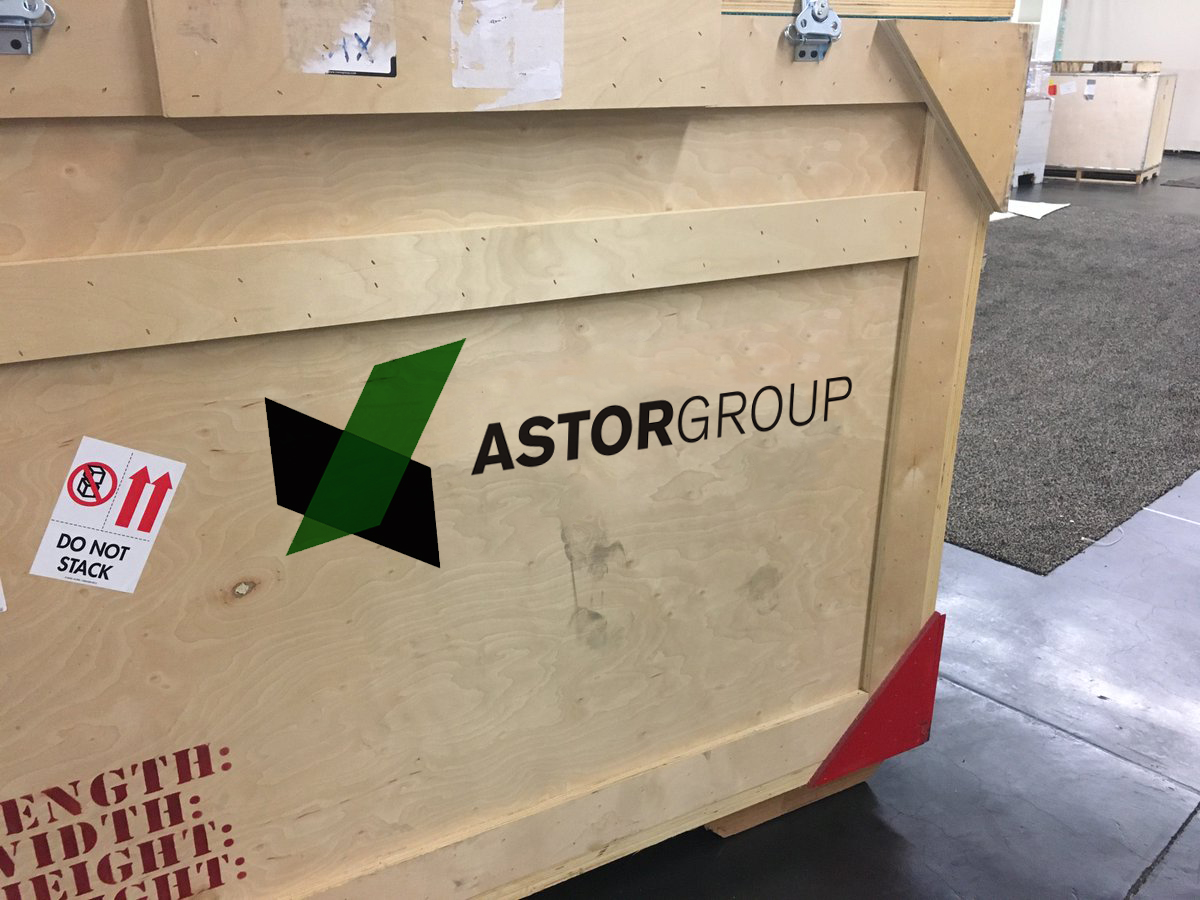 Mention "drayage" or "material handling" to any exhibitor and it's bound to start a conversation. And not always a pleasant one.
Over the years, I've learned that while the amount matters, it's really the uncertainty that drives most exhibitors crazy. No one enjoys calling their company Controller to inform them that your company credit card was just maxed out… on Day 0 of the trade show.
There are many ways to lower your drayage expense, such as shipping to the advanced warehouse and consolidating your freight (no small boxes or strapping items to a crate). That's a conversation every exhibitor should have with their exhibit house or display provider. You can save a lot of money by tapping into the expert advice of an exhibit professional.
So how do you predict your material handling expense? Use our handy Drayage Calculator. If you know the standard rate for the show, which can typically be found in your General Show Contractor forms and the weight of your shipment, enter those numbers into the calculator. Then determine if there will be any special handling charges and when you expect the freight to hit the dock (straight time or overtime). The calculator can give you a good estimate.
It's not foolproof, but it's better than guessing, which is what most exhibitors do now. Give it a try. It's free. Let us know if it prevented that ugly phone call with your Controller.
Clicking on the image will redirect you to the Drayage Calculator webpage. Be sure to bookmark it.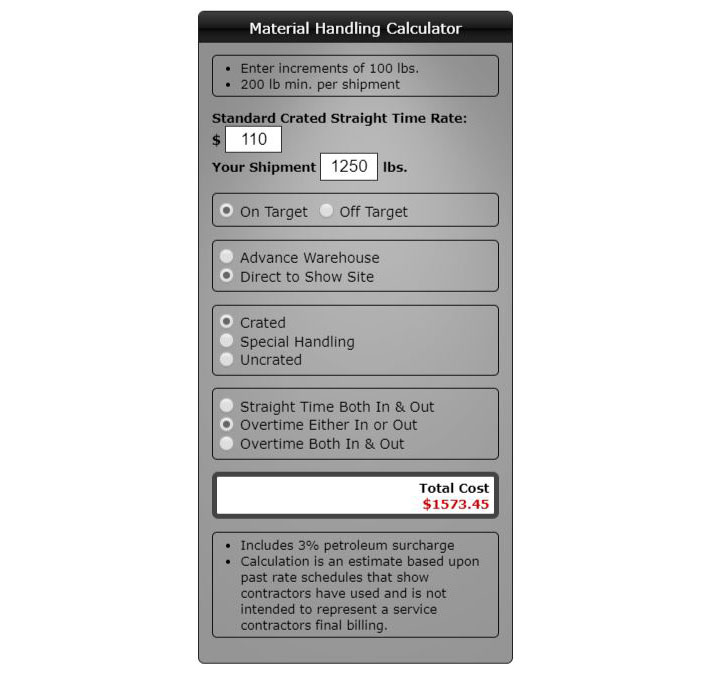 **********************************************
Classic Exhibits Inc. designs and manufacturers portable, modular, hybrid, and custom exhibit solutions, including SuperNova LED Lightboxes. Classic Exhibits products are represented by an extensive distributor network in North America and in select International markets. For more information, contact us at 866-652-2100 or www.classicexhibits.com.