Fifteen years ago, Classic Exhibits made a commitment to sustainable exhibits with ecoSmart Sustainable Displays. Our commitment hasn't waivered with over 150 eco-friendly islands, inlines, and accessories.
We invite you to explore ecoSmart Sustainable this month. Our Summer Savings Promotion features over 25 contemporary eco-friendly designs. Effective through 8/31/23.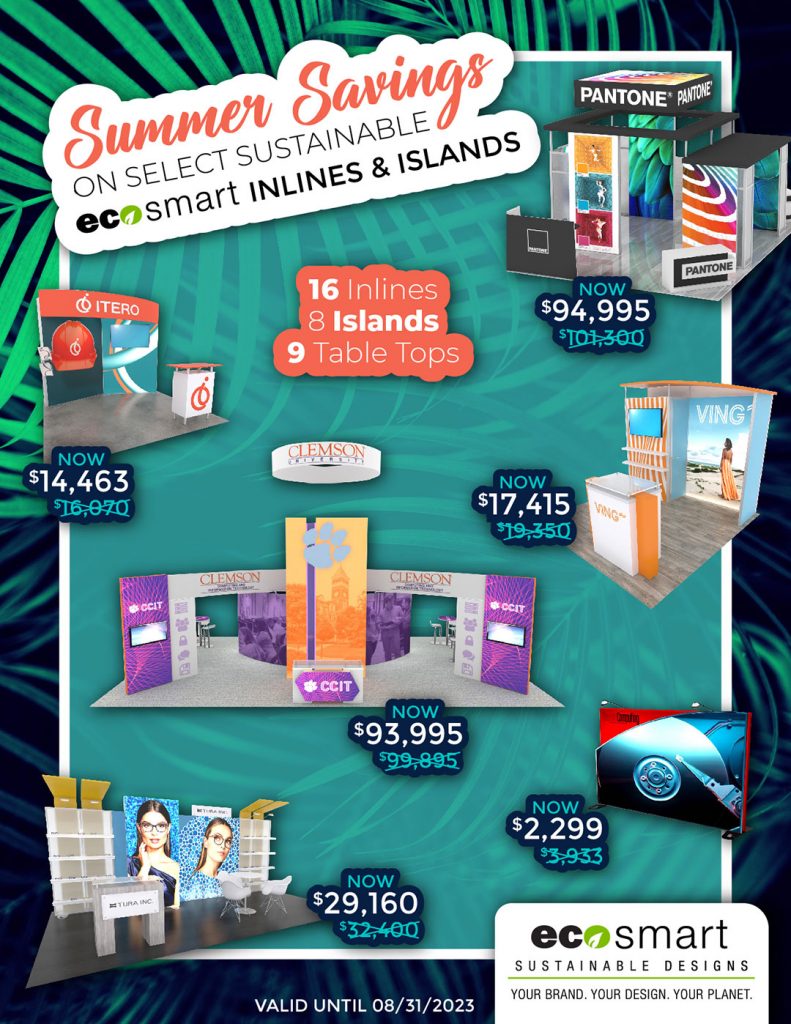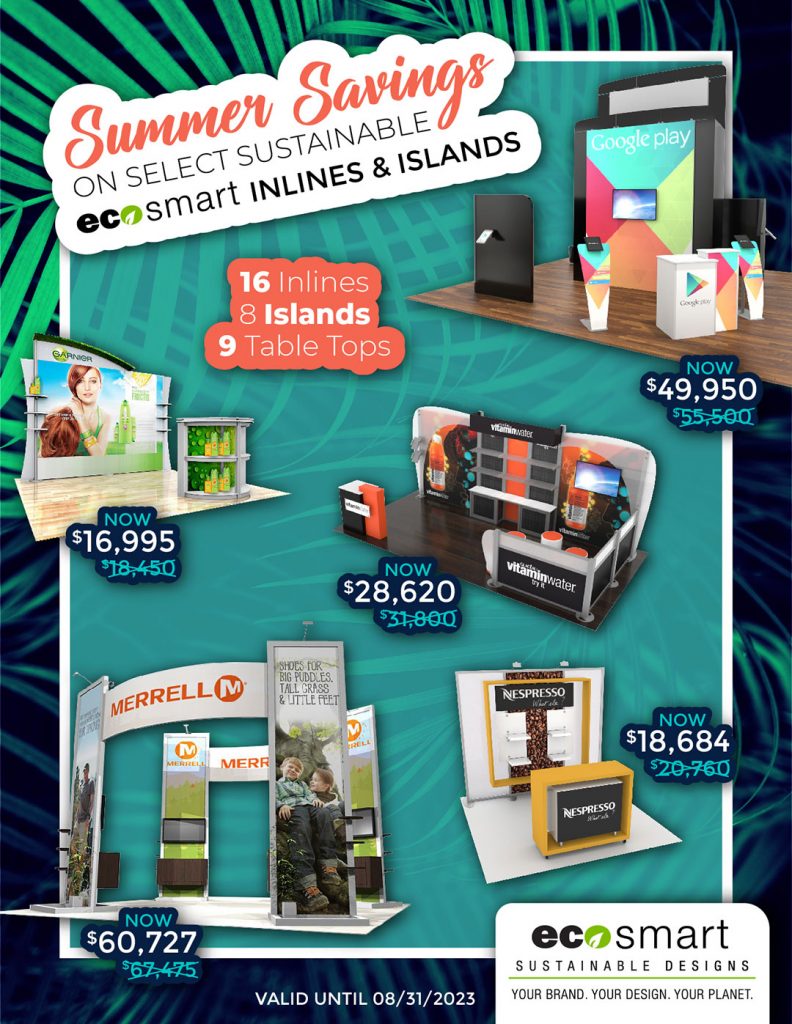 The sky's the limit for our ecoSmart Sustainable Displays. All of our ecoSmart products are designed and constructed with the most environmentally-friendly materials available.
If you do not see a design that meets your specific needs, let us know. We have an exhibit design service. Allow us to create a unique, custom display that is specific to your needs.
Tags: displays, eco-friendly, ecoSmart, Events, exhibits, Green, sustainable, tradeshows