Outperform the Competition
Not all LED lightboxes are created equal. Most use low quality aluminum extrusion, inferior LED modules, and low resolution fabric printing.  SuperNova™ Lightboxes are the exception. SuperNova Lightboxes are exceptionally durable. Our propriety LED modules outperform the competition. And, we use only HD or 4K dye-sublimation printing for vibrant colors and details.
To download the unbranded PDF version for the SuperNova Sales Tips, click here. To listen to the special audio clip, click here.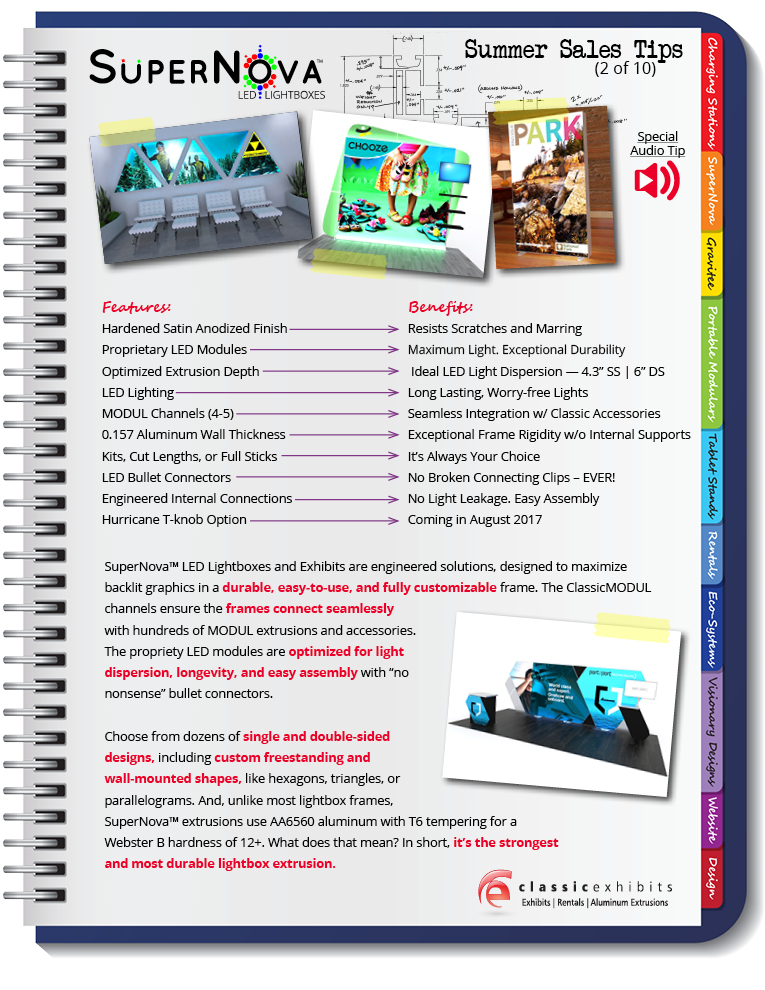 **********************************************
Classic Exhibits Inc. designs and manufacturers portable, modular, and custom-hybrid exhibit solutions. Classic Exhibits products are represented by an extensive distributor network in North America and in select International markets. For more information, contact us at 866-652-2100 or www.classicexhibits.com.
Tags: Classic Exhibits, LED Lightboxes, SEG Fabric Graphics, SuperNova Lightboxes