Measured in Inches, Not Millimeters
Most modular wall systems were designed for European trade shows where tools and time are in abundance. North American trade shows prioritize speed, modularity, and easy assembly because time and tools cost money. The Gravitee One Step™ Modular System assembles without tools or loose parts. The double-sided panels connect with the attached clips. You'll never fumble for a loose bullet connector or search for a special tool.
Gravitee's lightweight aluminum panels accept both direct print and SEG graphics. SEG graphics never need to be clipped, so north or south, east or west, it's one continuous run ensuring a perfect fit every single time.
To download the unbranded PDF version for the Gravitee One-Step Sales Tips, click here. To listen to the special audio clip, click here.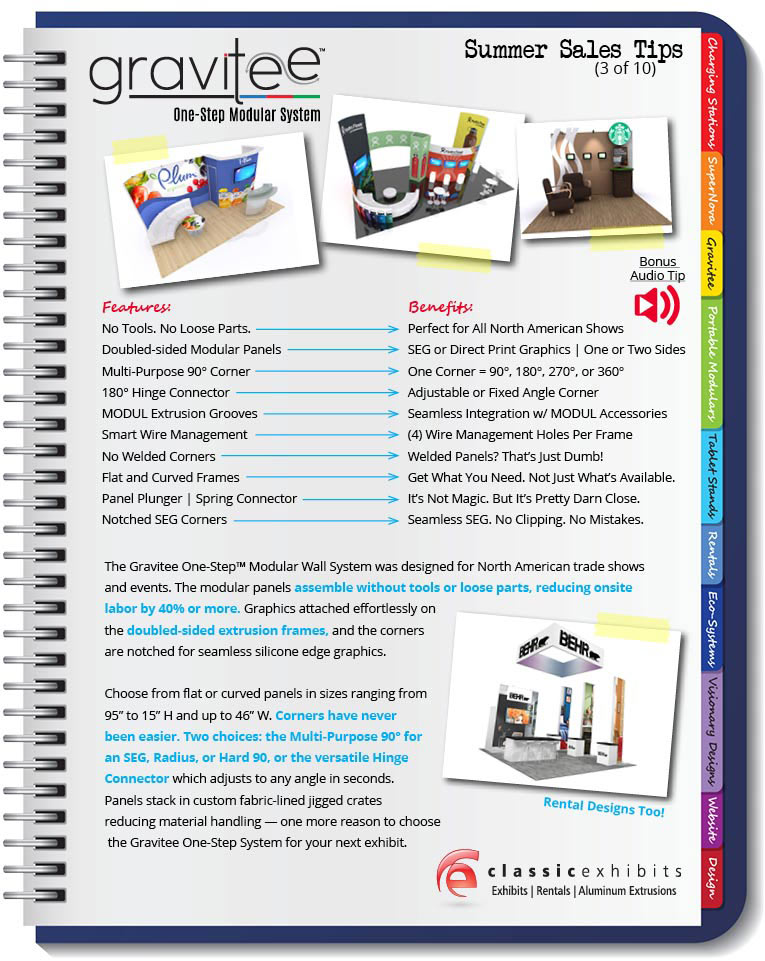 **********************************************
Classic Exhibits Inc. designs and manufacturers portable, modular, and custom-hybrid exhibit solutions. Classic Exhibits products are represented by an extensive distributor network in North America and in select International markets. For more information, contact us at 866-652-2100 or www.classicexhibits.com.