I need to gripe… so I can move on.
Quality Cycles
As you know, all products have cycles. No surprise there. However, one cycle that's rare discussed is the quality cycle.
In general, first generation (new) products are introduced with mid-level quality. Meaning, while the materials may be of a higher quality, there are always bugs, features, etc. that lessen the "perceived" value. Those are remedied quickly, and the quality improves. Think first generation smartphones, cars, or footwear.
If the product is successful, then others rapidly enter the market. Some add features at the same quality level, but others look for ways to cut costs and the selling price. That may include improving production, increasing volume (and lowing their margins), or the tried-and-true method of making a cheaper version with less optimal or alternative materials. These products may look the same, but rarely perform as well as the higher-quality versions.
What Do We Do?
As customers, we experiment with the look-a-like cheaper versions, ex. shoes, lawnmowers, jewelry, or BBQ grills. We discover that price is usually a good indicator of quality. That doesn't mean we won't buy a less expensive suit or dress, for example, but we understand that it won't perform at same level as the more expensive one.
You know this, intuitively. In our business, exhibitors are often confused by a product that appears to be the same but is less expensive. Pop Ups and Banner Stands fit this pattern. You know that and are able to describe the differences to your customers based on your experiences with those products.
Can you do the same with Portable Hybrid Displays? That's much harder.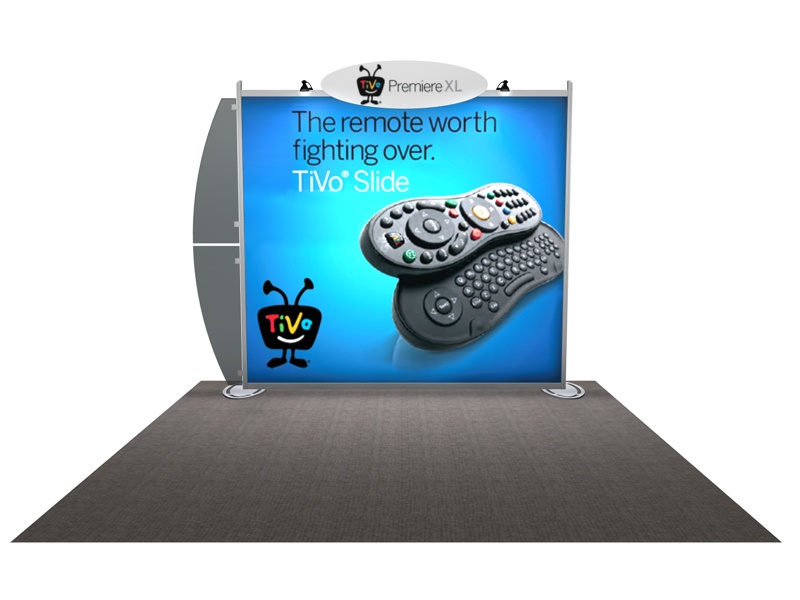 Earlier this week, I saw a 10 ft. hybrid backwall for $1,759. It included plex wings, a fabric graphic, lights, and a case. Great price on a kit that looks similar to a Sacagawea Portable Hybrid at around $4000.
I often see the bargain imported hybrids on the trade show floor, so I thought I'd share what I see as the major differences. These are not obvious, especially if your only point of reference is an online rendering.
1. Much lower quality aluminum (softer) with thinner walls, less internal ribbing, and minimal anodizing. Meaning it will dent, scratch, distort, and discolor after two or three shows. Do you recall when pop ups displays always featured "aircraft grade" aluminum? It matters.
2. Hinky hardware connections (yes, I said hinky!). I can't tell you how many I've seen leaning like the Tower of Pisa. Most of the time, the connections are not repairable on the budget hybrids.
3. First or second generation dye-sublimation printing on low thread-count fabric. The images are muted, and the fabric is more prone to ripping and distorting. It's clearly not HD quality. It's like buying a shirt at H&M. You don't expect it to last.
4. Minimal packaging. Basic foam and tape for one-time use. This increases the chances of damage and lost pieces — significantly.
5. 100% tool assembly and caricature-like instructions. Makes me appreciate IKEA instructions.
Plus limited upgrades and accessories.
6. Low quality roto-molded cases. The plastic walls crack, buckles break, or handles snap after several shipments. You know you're in trouble when the case is held together with duct tape.
7. Lastly, the warranty is laughable. Not happy? Want to return it? Now you are just making my sides hurt.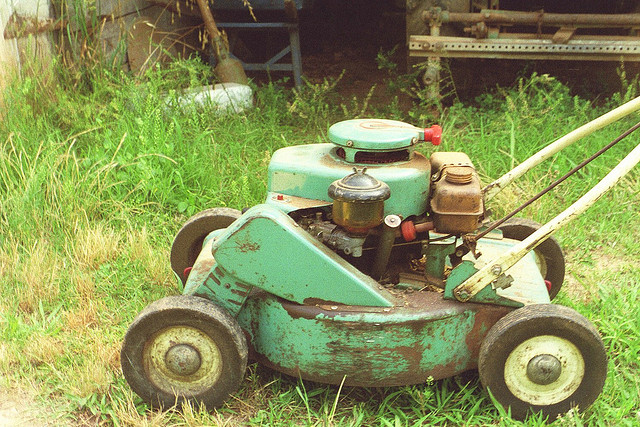 Let's Not Kid Ourselves
There is a market for these basic hybrids. And there should be. But as exhibit professionals, we shouldn't present them as comparable to higher-quality portable hybrids, especially to our corporate clients who want a durable, attractive, and easy-to-assemble display.
Allow me to put this in perspective with a personal example. Quite a few years ago, I purchased a $169 lawnmower. It lasted four years and did an OK job, except for the wheels always falling off. Then I bought a Toro for $325. It has lasted 10 years and does an AMAZING job, and I expect it will last another 5 years. My all-to-friendly neighbor agrees.
Your customer will always buy based on their budget. And you are going to sell them what they can afford. No complaints here. However, as the "tactful professional" is important for them to understand what they are getting (and not getting) on any display purchase.
I'm better now. And I'll move on. Comments? Please share.
–Mel White
mel@classicexhibits.com
http://www.linkedin.com/in/melmwhite
https://twitter.com/melmwhite
**********************************************
Based in Portland, Oregon, Classic Exhibits Inc. designs and manufacturers portable, modular, and custom-hybrid exhibit solutions. Classic Exhibits products are represented by an extensive distributor network in North America and in select International markets. For more information, contact us at 866-652-2100 or www.classicexhibits.com.
[subscribe2]
Tags: Classic Exhibits, exhibits, portable hybrids, Sacagawea, trade show displays