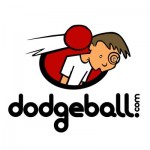 For the next two weeks, we'll share 10 Things We Probably Shouldn't — one each day. Actually one, plus another one.  Enjoy!
#8. Electrical and wire management can be a challenge — not the implementation but the communication. It's the trade show equivalent of "Don't ask, Don't tell." We neglected to ask you about wire management, and you forget to tell us about your client's electrical or cabling needs. This may sound a little whiney, but we're begging you to initiate that conversation on every design and order. Better yet, make it part of the initial design criteria. We do our darndest to be proactive about wire management, but we're not perfect.  If you don't see it on the drawing or in the order confirmation, then it slipped through the cracks — and someone's going to have to deal with it on the show floor. That's one big issue we both want to solve before it affects your client.
Plus 1. Every Friday afternoon between 3-5 pm we play dodgeball in our Setup Area. The teams are almost always Production vs. Customer Service, Design, and Management, which helps to diffuse any tension percolating during the week. The two best players in Production are Igor and Ivan. The two best players in Customer Service are Anne and Edie, which shouldn't surprise you if you've ever met the men in those departments. Remember the the 5 D's:  Dodge, Duck, Dip, Dive, and Dodge.
To learn more about dodgeball, view The 5 D's of Dodgeball video.
Scroll down to see entries #1 – #7.