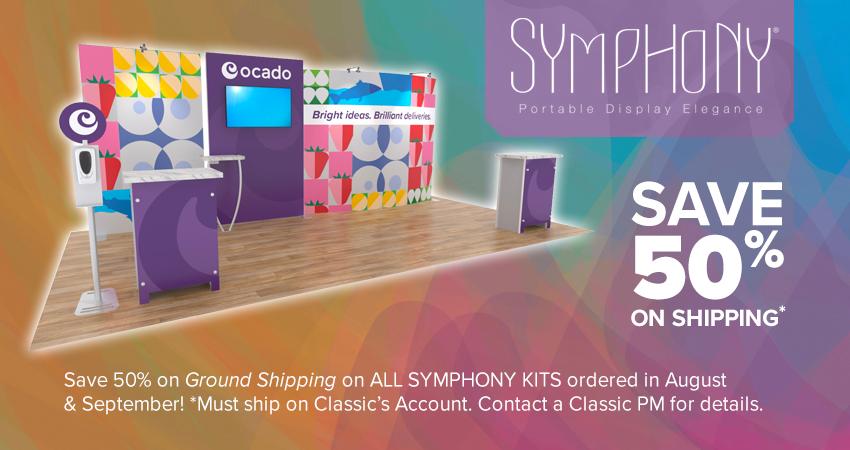 Thanks to you, the Symphony Portable System has exceeded our sales projections… by a significant margin!
As a result, we've added more designs, a new shape, and a wider range of price points.
New and Updated Literature:
An updated Retail Price List. Same prices as before with additions and revised descriptions.
An updated Accessories Sheet. You can find this sheet in the "additional images" on every Symphony Kit. 
All NEW Symphony Accessories and Options Guide. Unlike other portable systems, Symphony encourages you to add, remove, and reconfigure — switch counters, add a lightbox, or order a literature tray or iPad clamshell. You'll find the Accessories and Options Guide (PDF) within the bulleted Details tab on every Symphony kit in EDS. 
Save 50% on Shipping
BONUS! Order a Symphony Portable in August or September and Classic will pay 50% of the shipping.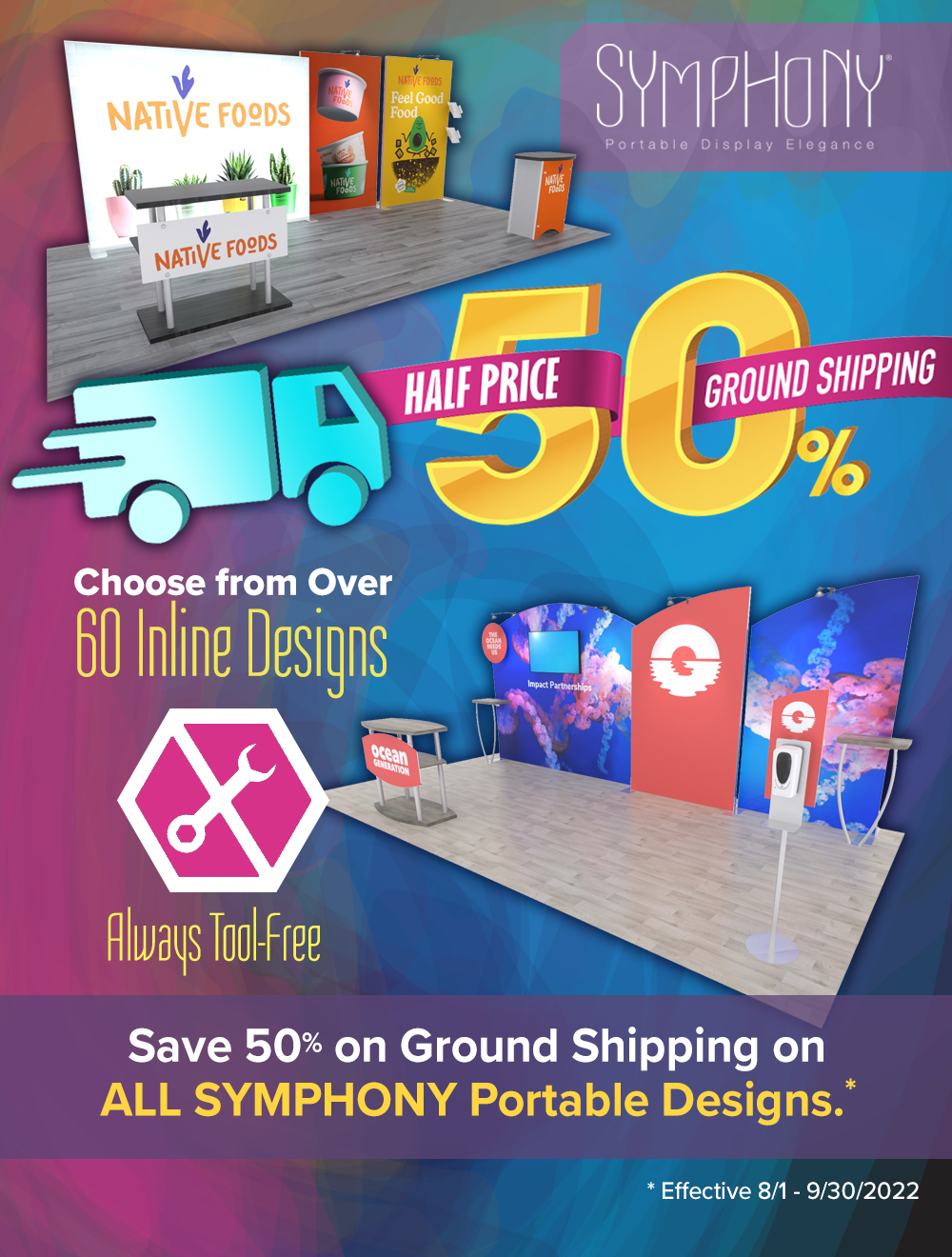 Tags: Classic Exhibits, portable displays, Symphony Portable