Happy 2022 Classic Partners
I borrowed the "What Recovery Looks Like" title above from my friend Chris Griffin at CrewXP. As you know, we're in the midst of a crazy, chaotic start to 2022. Busy is good and the Classic Family appreciates your ongoing support.
Normally, I would have written our annual "State of The Company Letter," but this year I'm heading in a different direction. Basically… where we are and how we got here during the recovery.
The post-COVID restart began around mid-June and has been non-stop ever since. Has it been neat and tidy? Nope. There have been challenges along the way similar to those you've no doubt experienced in your business and personal life. Let's address four of them.
SUPPLY CHAIN ISSUES
Supply chain issues still exist and will continue to exist. But there are bright spots. Back in June and July, we rolled the dice and ordered MULTIPLE LARGE quantities of aluminum extrusion because the lead times had gone from 12 weeks to 48-52 weeks. That gamble has paid off.
In the past four weeks, we have received the equivalent of a three-month supply of extrusion from one of our vendors with another double order landing in the next two weeks. Those two orders, along with some smaller extrusion deliveries, mean we'll have a healthy inventory for the next 6-9 months. Those profiles included Gravitee, SuperNova, Symphony, Eco-systems Sustainable, and the building blocks for our hybrid kits and accessories. In addition, we've seen extruders revise their 48-52 week projections down to 18-20 weeks.
PRICE INCREASES
The struggle is real. We selectively increased our prices last summer to reflect the increases in metal, wood, shipping, and plastics. Will there be future increases? Likely yes… but not across the board. For example, we just received another 7-15% price hike from our laminate vendors. We are evaluating how to blend those into our overall wood fabrication pricing.
No one likes surprises. We promise to be open and upfront about pricing. Let's all cross our fingers (and hope) there will be decreases as the supply chain stabilizes.
ORDER LEAD TIMES
KUDOS to YOU. Over the past year in our Classic Conversations Groups and in our email blasts, we have spoken about the need to prepare clients for the restart. The current trade show market requires planning weeks and even months ahead. Everything is taking longer — graphics, exhibit fabrication, shipping, materials, etc.
Thankfully, you have answered that call. I have shared with many of you that in my 28 years of doing this, I have never had meaningful sales visibility beyond 3-4 weeks. That's always been our reality. Currently, we have visibility into early June because you are working with your clients to plan and prepare. Thank you!
At Classic, our PM's and Designers are having that conversation on the front end. They're letting you know, so you can tell your clients when we need the PO and graphics to meet parts, printing, and manufacturing timelines. In this way, we can hold production timeslots and better manage overall capacity.
Have we had to decline jobs? YES… but again thanks to you these have been mainly projects that would have been hard to do in the best of times.
LABOR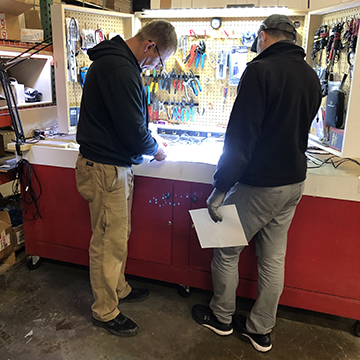 Classic is no different from anyone else when it comes to labor challenges, and it's not for a lack of trying. Simply put, in baseball terms, we were batting about .130 in our hiring vs interviewing from June – November. That percentage has gotten MUCH, MUCH better in recent months. But it is still very challenging. Fortunately, we were able to retain our core team throughout the pandemic. Same leads in Production and Rentals. Same leaders in Customer Service and Design. As a result, our core institutional knowledge is still there and flourishing, and we expect to be back to pre-pandemic staffing soon.
An ASK and a THANK YOU
ASK – Please continue to reinforce with your clients the need to plan. We're in the business of designing and building successful trade show exhibits. That's taking more time. What used to take 10-15 days is now taking 15-25 days for all the reasons mentioned.

THANK YOU for your continued partnership. The past two years have been HARD, but our partnerships have gotten stronger because of your support. Those conversations and unique sales opportunities kept us doing "something" during the pandemic. We are most thankful for your emotional support when everything was gloomy and the future murky.
We were already partners, but now we're family. Like it or not. 😉
Hope to see you at either EMS or EXHIBITORLIVE. #whatrecoverylookslike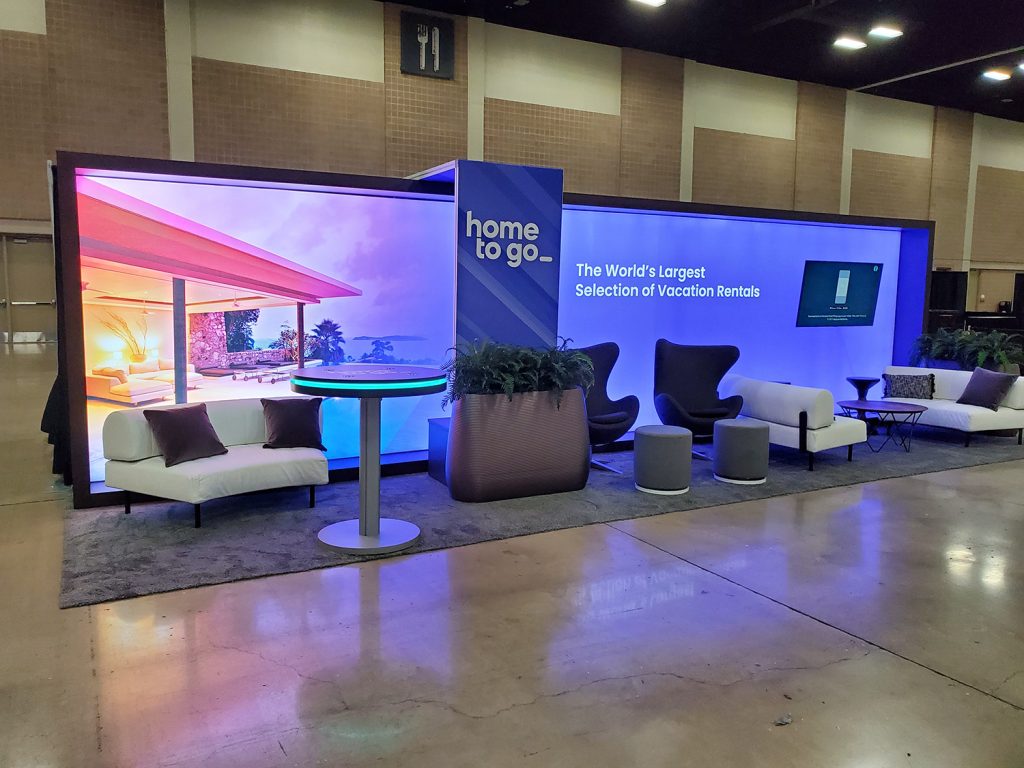 Classic Exhibits has been designing and building solutions since 1993. We've been honored as an Exhibitor Magazine Find-It Top 40 Exhibit Producers and an Event Marketer Fab 50 Exhibit Builders multiple times. Along with numerous Portable Modular Awards.
With over 200 Distributor Partners throughout North America, there's a Classic representative closer by. Contact us today whether you need a durable hand sanitizer stand built to last, a rental display guaranteed to attract trade show attendees, or a custom 30 x 40 exhibit with all the bells and whistles. We're not just different. We're better.
Tags: supply chains