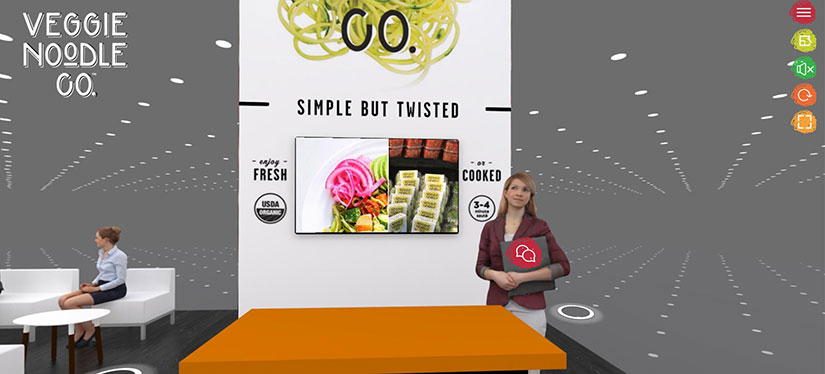 An Update… and Some "Not So Tactful" Advice
Virtual 3D Exhibit Design requests have increased substantially as exhibitors dive into Q3/Q4 show requirements. And we are thankful for those projects. However, if you are an exhibitor who has always Zombie-walked through your trade show planning and grumbled about your lack of success, then you are screwed when it comes to virtual trade shows.
Plan. Plan. Then Plan Some More.
V-Shows are ALL ABOUT pre-show planning — designing the booth, identifying links, implementing software, scripting videos, recording audio, and mapping the flow. Tasks which must happen before the 3D Visual Exhibit is created and programmed.
Will attendees visit your exhibit at the V-Show? A few if show organizers convince attendees to register. However, you won't succeed if you rely on chance. You won't be seen unless you entice and beguile attendees to visit you on the virtual show floor and WOW! them once they are there. In other words, it's still about marketing yourself before, during, and after the show. Same as a physical trade show but now it's even harder.
Fortunately, your competitors will probably suck at V-Shows. That's an opportunity for you.
Three Virtual Trade Show Examples:
Virtual Island #1

Virtual Island #2

Virtual Inline
Need some no obligation advice? Contact us at 866-652-2100. We're committed to helping you succeed whether your next show is virtual or a face-to-face event.
Tags: Virtual trade shows